Nollywood actress, Monalisa Chinda has replied her colleague, Kemi 'Lala' Akintoju over comments credited to her about the recent visit of the Actors Guild of Nigeria to new mom, Regina Daniels.
In a post shared via her Instagram page on Monday, July 7, 2020, the actress addressed the reason behind the organisation's decision to visit the home of Daniels and slammed Akintoju for her comments.
"Our attention has been drawn to an unsavoury statement by An Actress though not an AGN Member. Kemi Lala Akindoju on social media about the visit of the President of the Actors Guild of Nigeria to Mrs Regina Daniel Nwoko, one of our members who recently gave birth to a baby," she wrote.https://pulsembed.eu/p2em/J1WYMjZvR/about:blank
"Ordinarily, the AGN would not dignify such repugnant, uninformed comment with any response. In this case, however, it is important to correct a few impressions without joining issues with a non-member of the guild. And we also advise you to crosscheck your facts before making allusions."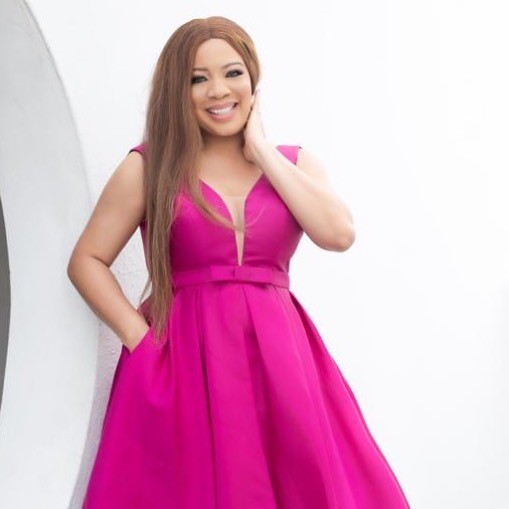 "This is actually shameful. In these times where the actor's guild should show leadership on pressing issues like navigating the industry with COVID-19, like creating structures to stop sexual harassment in the industry. This is their priority. Even if you visit your member," she tweeted.
According to Chinda, Daniels shared the news of her baby arrival with the organisation, which led to their visit. She also said the actress's mother and husband hold influential titles in the organisation.https://pulsembed.eu/p2em/EdS8UsPpL/
"She also reached out to us to break the good news upon delivery of her bouncing baby boy. Mrs. Nwoko's Mother, Rita Daniel is the able Vice President, South-South in the current executive council of the Guild," she wrote.
"Her husband, Rt. Hon. Prince Ned Nwoko is the current Chairman, National Board of Patrons of the Actors Guild of Nigeria."
Chinda's comments are coming barely 24 hours after Akintoju took to Twitter where she slammed the AGN over their visit to Regina Daniels who recently put to bed.