c30 Gimba Yau Boulevard, Adasolid Estate
Nigeria
Our History
we are a blogging company. the company was established in 2018, with Headquarters in Adamawa state. we blog on celebrities, sports, politics and national issues.
Catholic Church Suspends Father Mbaka Over Row With Buhari
he Catholic Diocese of Enugu has suspended Reverend Father Ejike Mbaka from church activities for one month as the controversial priest's political escapades continue to overshadow his theological obligations on a scale that nurtures unending concerns amongst his senior clerics.
Mbaka was asked to proceed on suspension with effect from May 3 after being summoned by Callistus Valentine Onaga, the diocesan bishop.
Onaga called Mbaka in following his repeated clashes with President Muhammadu Buhari and warned that his conduct was smearing the church's image, the largest of any Christian organisation worldwide, church officials familiar with the matter told The Gazette.
SaharaReporters had reported last Wednesday Mbaka's criticism of the Muhammadu Buhari regime over its inaction on the widespread killings across the nation.
SEE ALSO'Is It A Lie There Is Insecurity, Nigerians Are Hungry, No Good Hospitals, No Jobs For Youths?' Mbaka Asks Presidency3 Comments2 Days Ago
Speaking at the Adoration Ministry in Enugu, Mbaka said it is wrong for Buhari to maintain grave silence despite the incessant killings in the country.
He accused the government of being behind several killings across the country and tagging separatists groups as terrorists rather than focus on getting them good jobs.
The cleric also frowned on the activities of herders that destroy the farmland of people without any repercussion.
He said Buhari had failed Nigeria woefully and that he should resign now. Mbaka also called for the President's impeachment.
Following his suspension, Mbaka returned to his ministry that lies north of the outskirts of Enugu city centre, where he subsequently incited his members against the bishop, sources said.
Mbaka's followers claimed without evidence that he was kidnapped by Mr Onaga and handed over to the State Security Service. They subsequently marched on the premises of the bishop on Wednesday morning, looting and destroying assets therein.
The mob also descended on the Holy Ghost Cathedral, again looting and destroying items in the building. The members also went to town to allege that the SSS had arrested Mr Mbaka — generating widespread media reports despite lacking requisite corroboration.
A spokesman for the SSS denied taking Mr Mbaka into custody or coming in any contacts with him when reached by The Gazette, contrary to his followers' rumours.
A spokesman for the diocese did not immediately return a request seeking comments. Mbaka's line was switched off when dialled by The Gazette on Wednesday night.
Before falling out with Buhari recently, Mr Mbaka was an ardent supporter of the President. He endorsed his campaign in 2015 and claimed his blessings played a role in its success.
But as Buhari's regime failed to tackle acute poverty and insecurity, Mr Mbaka said he was compelled to speak up and distance himself from his regime, describing it as evil and satanic and calling on the President himself to vacate office.
Church sources said Mbaka's latest suspension was being viewed as significant for its undertone, but not the first time the fiery priest would face administrative action.
"We know people will link this to his confrontation with Buhari, but he was once demoted from a parish priest to a deputy under a parish priest," a church official told TheGazette. "He had also been transferred from bigger parishes to smaller ones for his frequent infractions in the past."
Still, church officials admitted Mbaka's Adoration Ministry has been a cash cow for the Enugu Diocese, even though it was built by Mr Mbaka and not directly under its control.
"The real problem is the Diocese has been financially dependent on Mbaka, collecting his millions," a source said, adding that some of the senior clerics themselves have also been in bed with politicians whom Mr Mbaka has long railed against.
Bayelsa Guber: Confusion as ANDP Distances Self from Petition that Sacked Governor Diri
There was confusion over the weekend as the Advanced Nigerian Democratic Party (ANDP) distanced itself from the petition that brought about the nullification of the November 16, 2019 governorship election in Bayelsa State that brought the current governor, Senator Duoye Diri, to office.
The governorship election petition tribunal, in a split judgment of two-to-one last week, held that the November 16 governorship poll in Bayelsa State was invalid due to the exclusion of the ANDP.
Delivering the majority judgment in the petition filed by the ANDP and its governorship candidate, Mr Lucky George, Justice Yunusa Musa, who declared that the Independent National Electoral Commission (INEC) lacked the powers to exclude any candidate nominated by his party, further held that the electoral umpire unlawfully excluded the ANDP from the November 16 governorship poll.
Justice Musa consequently went ahead to void the election and ordered INEC to conduct a fresh election that would include the ANDP within 90 days.
Governor Diri had last Tuesday in a 12-ground appeal filed at the Abuja Division of the Court of Appeal, sought for the setting aside of the majority judgment, while at the same time urged the appellate court to uphold the minority decision delivered by Justice Muhammad Sirajo, which dismissed the ANDP petition and affirmed his election as governor.
However there was a new development over the weekend following the claim by another National Chairman of the party, Mr James Femowei, that the ANDP did not file any petition against INEC, Peoples Democratic Party (PDP) and Governor Diri at the election tribunal.
Speaking to journalists in Abuja, Femowei noted that the ANDP could not have done so having earlier, endorsed Diri as governor in the November 16 governorship poll.
While claiming that the party did not field any candidate in the election, Femowei disclosed that the ANDP and its National Working Committee, did not conduct any primary in Bayelsa State, and as such, had no consensus candidate for the governorship poll.
"There is an urgent need to address the press and put the records straight in respect of the participation of the ANDP in the Bayelsa gubernatorial election held on November 16, 20l9 and the position of the party on the outcome of the election petition tribunal delivered on August 17, 2020.
"ANDP Bayelsa State did not present any candidate for the purpose of contesting November 16, 2019 governorship election as it had earlier adopted Senator Douye Diri of the PDP.
"The NWC or state Exco did not attend any purported ANDP primary in Bayelsa before the election. How, where, when, which and how was the primary held without the involvement of the party organs in the state? Barrister Ogboli should thus produce the list of members who attended the primaries or, INEC can equally produce the attendance list of the National Working Committee members and the State Exco who were present at the ANDP primaries," Femowei said.
Speaking further, he said that the purported National Chairman, Chief Charles Ogboli, had since been expelled from the party over an alleged misconduct, thereby, had no right to sue on the party's behalf, adding that the said governorship candidate, Lucky George, and his deputy, have since voluntarily withdrawn themselves from the suit.
"The purported Chairman of ANDP, Chief Charles Ogboli, who has been parading himself as the Chairman of the party, had been expelled from the party since December 8, 20l8. Reasons for this expulsion are well documented in a report submitted to the Election and Party Monitoring (EPM) Unit of INEC on December 12, 2018.
"Therefore Chief Charles Ogboli has no platform on which he could challenge a well constituted gubernatorial election held in Bayelsa and even exercise the temerity to address the press as he had done in the last few days on AIT on April 17 and 18, 2020.
"In fact, gentlemen of the press, Chief Ogboli does not have the locus to sue on behalf of ANDP having been constitutionally expelled by a comfortable 2/3 majority of members of the National Executive Council of the party, guided by the party's constitution and which action was known to INEC.
"Suffice to say that Chief Charles Ogboli did not contest his expulsion at that time and until date has not done so," Femowei stated.
While stating that it is there avowed intention to be joined in the suit and raise preliminary objections to the locus of Chief Ogboli to have filed the suit in the first instance, the national chairman stressed that their briefing of the press was, "not an act borne out of malice, but to refute the unquantifiable falsehood being fed the public through the media. Fake news is a crime.
"We have therefore taken a conscientious decision to redeem the golden image of this great party with its unique logo, the whistle, no doubt the precursor of this current administration's whistle blowing policy.
"We therefore urge the security agencies to immediately apprehend this imposter in the interest of peace, law and order," he said.
Gov El-Rufai blows hot as NBA cancels his invitation to conference
The Governor of Kaduna state, Nasir El-Rufai, has said the withdrawal of his invitation to speak at this year's Nigerian Bar Association (NBA) conference, is an "unfortunate embrace of injustice".
El-Rufai said this in a statement signed by his spokesperson, Muyiwa Adekeye, on Thursday.
The NBA withdrew the invitation, following protests from some lawyers.
However, El-Rufai in the statement, insisted he will continue to offer his opinions on critical issues in the country and his voice will not be silenced.
"While the decision about who speaks at its event is clearly the NBA's, Malam El-Rufai wishes to make clear that he did not seek the platform and is not agitated that he has one less speaking engagement.
"However, the circumstances of the last few days warrant some comments. That a professional organisation has elected to endorse a one-sided narrative on a profound national issue is something that its members may wish to reflect upon.
"For an association, whose bread and butter is about justice, to make a ruling based on the stridency of people who lampoon judicial processes against certain individuals without hearing the other side is odd. It bears noting that in its response to pressure, the NBA leadership has signalled an unfortunate embrace of injustice, unfairness, absence of fair hearing and total disregard for the rule of law," the statement read.
El-Rufai: Shiites write NBA over withdrawal of invitation to Kaduna governor
The Islamic Movement in Nigeria IMN, otherwise known as Shiites, has commended the National Executive Committee of the Nigerian Bar Association, NBA, for withdrawing its invitation to Governor Nasir el-Rufai of Kaduna State to speak at the association's annual general conference coming up later this month.
IMN's position was contained in a letter written to the Bar Association and signed by the President of the Movement's Media Forum, Ibrahim Musa, and made available to DAILY POST on Friday.
The NBA had withdrawn its invitation to the governor to speak at its annual conference following an avalanche of criticisms, protests and even threats of boycott from lawyers and others.
The letter of commendation by the Islamic Movement partly reads:
"The Islamic Movement noted that Governor El-Rufai is the most unsuitable person to talk to a body of learned men considering his legendary disrespect for the rule of law, blatant abuses of fundamental rights and intolerance to opposing views.
"El-Rufai has been an agent of impunity and division who supports extra-judicial killings and building of mass graves.
"He, in collaboration with officers of the Nigerian army, attacked members of the Islamic Movement, without recourse to law, leading to the gruesome extrajudicial murder of at least 347 members of the Movement (by the government's own admission) in December 2015 and hurriedly buried them in mass graves.
"Despite the open confession by the Secretary to the Kaduna State Government, Alhaji Lawal Balarabe Abbas before a Judicial Commission of Inquiry, governor el-Rufai has refused to prosecute the criminal elements who perpetrated these crimes, but rather paradoxically filed charges of conspiracy and culpable homicide against over 250 members of the IMN at Kaduna state high courts.
"Although the Kaduna high courts have since discharged and acquitted all of them, governor el-Rufai has continued to seek further ways to subjugate and persecute members and leadership of the Movement in contravention of his oath of office to 'do right to all manners of people according to law, without fear or favour, affection or ill-will…'
"Certainly, such a person must not be promoted or allowed to address an Association of learned men, whose motto is "Promoting the Rule of Law." We therefore salute your unique courage to stand firmly on the path of what you profess to promote and stamp out – impunity and gross abuse of human rights in our beloved country, which loudly proclaims to operate under the rule of law."
Edo: Oshiomhole visited Buhari to demand federal might, Wike will be weakened – Bamgbose
Olusegun Bamgbose, Esq., National Coordinator, Concerned Advocates for Good Governance, CAGG, has claimed that the recent visit to.the Presidential Villa by the immediate past National Chairman of the All Progressives Congress, APC, was to ask President Muhammadu Buhari for the presence of federal might in Edo State during the September 19 governorship election.
The senior lawyer noted that with recent happenings and utterances from the key players, it was clear that the forthcoming elections is a do or die affair, especially for Oshiomhole.
According to Bamgbose, Oshiomhole "is excessively desperate to ensure that Pastor Ize -Iyamu, the APC candidate, wins at all cost."
In a chat with DAILY POST on Tuesday night, Bamgbose said that "The estranged National Chairman must have visited the President to get his permission, to use maximum force, be it military and otherwise, to achieve his aim.
"Oshiomhole will certainly need the President's support to disorganise Obaseki. He will surely act like a wounded lion, as far as the Edo Governorship election is concerned.
"Anyone expecting a free, fair and peaceful election in Edo State come September, should be a day dreamer. The election will be volatile and violent.
"Lives may be lost. The two major parties, APC and PDP will slug it out in a desperate battle. I'll advise the registered voters in the election, to be security conscious.
"The election may be heavily militarized. Tinubu is giving full support to Oshiomhole, because of his presidential ambition come 2023. Obaseki security Aides may be withdrawn before the election.
"Democracy might be thrown into the waste bin during the election. PDP supporters should be vigilant as some of them may be arrested at the eve of the election.
"Wike will be weakened a few days to the election. I foresee a plan in the offing to cage him. My humble plea for the voters is simple, they should not sacrifice their lives for any politician.
"Religious leaders should pray seriously for a peaceful election in Edo come September. It'll take a miracle for Obaseki to survive the political onslaught to make him lose the governorship election."
Buhari's hostility to human rights
The President, Major General Muhammadu Buhari (retd)'s regime appears more determined than ever to rely on repression as a means of responding to dissent and public criticism. Its record of failure to uphold human rights and the rule of law has been too consistent: empty promises, more excuses, ambivalence, intolerance, and state-sanctioned brutality.
Last week, the regime yet again unleashed its security forces in riot gear on #RevolutionNow protesters who were simply calling on it to respect human rights, obey the rule of law, and address heightened insecurity, poverty, corruption, and poor infrastructure in the country.
The peaceful protests took place in several parts of Nigeria, including Abuja, Lagos and Osogbo.
This is not the first time Buhari and his regime have brutally attacked peaceful protesters. But no security agents have ever been held to account for abuses against protesters.
This state-sanctioned brutality is entirely inconsistent with the attitude of a government supposedly committed to transparency and accountability, and the fight against corruption.
Rather than address the concerns of the protesters, the Buhari regime would seem to trivialise their demands when it called the protests "a child's play" and "an irritation." The implicit message is that the regime is insensitive to people's opinions and concerns.
To be clear, it's neither a child's play nor an irritation to demand an end to corruption, which is clearly contributing to serious human rights violations, fuelling injustice, inequality and deprivation, and allowing politicians to profit from their crimes.
It's unfortunate that the Buhari regime is sending security forces not after those who commit acts of grand corruption and appalling abuses, but after those who call for human rights and rule of law reforms.
For example, while his regime treats protesters with overt hostility, it seems to revere 'repentant Boko Haram militants', including by granting them "amnesty" and accepting them "unconditionally".
Under Buhari's watch, a bill is being pushed in the National Assembly, full of members from his ruling party, the All Progressives Congress, to use funds from the Universal Basic Education Commission and the Tertiary Education Trust Fund to give "repentant" insurgents "foreign education."
This is even as millions of Nigerian children and youths are out of school and roaming the streets.
The right to freedom of peaceful assembly is central to human rights law, but it's one right the Buhari regime flagrantly violates as a matter of routine. The regime's bad faith is underlined by its smearing of protesters.
The attack that the regime has consistently launched on protesters is not merely an attack on the right to protest and Nigeria's constitutional foundation. It is an attack on the rule of law, and on Nigeria's voluntary international human rights obligations.
The regime continues to violate human rights with impunity. Omoyele Sowore, leader of the #RevolutionNow movement, and Amnesty International's prisoner of conscience, is facing severe restrictions on his rights and can't travel outside Abuja.
Buhari and his regime are treating dissent and public criticism as "insult", and adopting probably the most repressive laws in Nigeria's history, such as the Companies and Allied Matters Act (CAMA) 2020 that give officials massive discretion to further restrict human rights and undermine the operations of religious, community and civil society organisations.
Buhari and his regime are punishing journalists for their reporting, silencing individuals for posting opinions on social media, shutting down debate and the flow of information on flimsy grounds. This prevailing impunity is allowing and emboldening many state governors to adopt similar repressive tactics, and undermine people's access to justice.
They have shown hostility to Nigerian judges and indifference to court judgments and orders, thereby seriously undermining their standing and authority, and the notion of access to justice. The regime simply ignores court judgments and orders.
Buhari has literally normalised disobedience to court orders, and state-sanctioned brutality against peaceful protesters. That's why his regime has been unable to deliver on his oft-repeated anti-corruption promises.
It's facile for the regime to claim to be committed to the rule of law and the fight against corruption while it is routinely stopping people from freely expressing themselves, including through peaceful protests.
The Constitution of Nigeria 1999 (as amended) guarantees human rights, including the right to protest. Nigeria has also ratified most of the major human rights treaties like the International Covenant on Civil and Political Rights and African Charter on Human and Peoples' Rights.
It is crucial that individuals exercising this right be able to operate freely without fearing that they will be subjected to threats, intimidation, or violence, including arbitrary arrest or detention, or torture and other ill-treatment.
What matters is not the rights that exist on paper in the constitution or treaties, but whether they can be exercised and enforced in practice.
As for the people, this isn't the time to give up. There is a bumpy road ahead, and as such, they should continue to speak truth to power. They should defend and claim their rights, if they are ever going to be able to stop their government and politicians behaving with impunity.
The country stands at a crossroads. The international community should do all it can to support and show active solidarity with the people's demand for human rights and the rule of law.
Kolawole Olaniyan is author of Corruption and Human Rights Law in Africa and legal adviser at Amnesty International's International Secretariat, London
Blasphemy: Sharia council urges Ganduje to approve death sentence for Kano singer
The Supreme Council for Shari'ah in Nigeria, SCSN, has advised Governor Abdullahi Ganduje of Kano State to approve the execution of the musician, Shariff Yahaya Shariff, recently sentenced to death by Shari'ah court in Kano for alleged blasphemy. SCSN applauded the courage of Qadi Ali Kani of the Upper Shari'ah Court Gyadi-Gyadi Kano for charging, trying and convicting the Islamic gospel singer, accused of blasphemy against Prophet Muhammad. According to the Sharia Council, Governor Ganduje should immediately ensure the execution of the court judgment to serve as a deterrent to others. Recall that an upper Sharia court in the Hausawa Filin Hockey area of Kano State while delivering judgment on August 10, 2020, said Shariff Yahaya Sharif-Aminu, 22, was guilty of committing blasphemy for a song he circulated via WhatsApp in March. In a statement yesterday, SCSN Secretary General, Nafi'u Baba-Ahmed, asked Governor Ganduje to ignore human right activists asking for pardon for the singer. "The council commends the courage of Qadi Ali Kani of the Upper Shari'ah Court Gyadi-Gyadi, Kano in the case of C. O. P. vs Shariff Yahaya Shariff No. CR/43/2020 decided on 10th August, 2020 where the accused person was charged, tried and convicted for blasphemy against Prophet Muhammad. READ ALSO: Blasphemy: Muslim Lawyers okays death sentence judgment "The calls by some so-called human rights groups to pardon the culprit should not deter the state government from doing the right thing as this case is purely an Islamic affair and in consonance with the religion, culture and wishes of not only the people of Kano, but the majority population of Nigeria who are Muslims. "The council reminded Nigerians, especially the secular human rights group that the judgment is in line with the Supreme Court judgment in the case of Abubakar Shalla vs State (2007) 12 MJSC at page 52 to 53 paragraph G-B, which says 'that the position of the Law under Shari'ah is that any sane and adult Muslim, who insults, defames, or utters words or acts which are capable of bringing into disrepute, odium, contempt of the Holy Prophet, such a person has committed a serious crime which is punishable by death." "We therefore call on Muslims to be mindful of their utterances as the Prophet (SAW) said, 'Who ever believes in Allah and the Last Say should say what is right or keep silent."
ECOWAS suspends Mali, takes decision on arrest of President Keita
The Economic Community of West African States (ECOWAS) has suspended Mali membership following the arrest of President Ibrahim Boubacar Keita and Prime Minister Boubou Cisse.
The decision is coming amid jubilation in Mali after soldiers detained the president.
ECOWAS in a statement on Tuesday also closed borders of its member states' with the country.
The statement read in part: "Also all financial flows between its fifteen members and Mali will be suspended.
"Mali is also suspended from its decision-making bodies.
"It called on the ECOWAS commission to impose sanctions on the "putschists and their partners and collaborators."
Rebel soldiers rounded up senior government and military officers in Kati town and elsewhere.
Thousands of citizens were seen during the arrest cheering the ouster.
Crowds are jubilating at Independence Square in Bamako, Mali, and other places.
For nearly three months, demonstrations demanding Keita's resignation were held.
Dozens lost their lives, a situation that worsened the crisis.
If I respond to PGF DG, it's like fighting a pig – Oshiomhole
A former National Chairman of the All Progressives Congress, Adams Oshiomhole, on Monday, boasted that the office of the chairman of the ruling party did not make him who he is today.
Rather, the former President of the Nigeria Labour Congress said it was his pedigree as a labour leader that made him.
Oshiomhole said this in an interview with State House correspondents shortly after he met behind closed doors with the President, Major General Muhammadu Buhari (retd.), at the Presidential Villa, Abuja.
The former governor of Edo State, whose tenure as the APC chairman ended on June 25, 2020, with the dissolution of the party's National Working Committee, was reacting to a statement credited to the Director-General of the Progressive Governors' Forum, Dr Salihu Lukman.
Lukman had accused some influential party chieftains of allegedly plotting to return Oshiomhole as the national chairman of the party.
But when asked to react to the allegation, Oshiomhole said he was not unemployed.
He said, "You want me to engage in a fight with a pig? If you engage in a fight with a pig, the pig already is stained by its nature and you will wear your white garment, and in my own case, khaki, to go and wrestle with a pig. I will not.
"When I was removed as national chairman, Edo was APC. So, do I have to win Edo to become the chairman? Do I look so unemployed? I'm 68.
"So, what they don't understand is that it is not the office of chairman that made me who I am.
"It is my pedigree from my days as a labourer in the textile industry to be the general secretary of textile workers all over Nigeria and becoming the president of the NLC.
Killings: My govt installing CCTVs in Southern Kaduna, says El-Rufai
Kaduna State Governor, Nasir El-Rufai, says his administration is installing closed-circuit televisions in the southern part of the state as part of efforts to strengthen security forces and restore calm in the crisis-torn communities.
The governor made this known in a statement he signed on Monday after meeting with the President of the Christian Association of Nigeria, Revd. Supo Ayokunle, and other CAN leaders in Kaduna.
The statement titled, 'Let Us Unite to Build a Constituency for Peace in Kaduna State' partly read, "Since last month, the state government and security agencies have been working to contain an upsurge in violence and needless killings in parts of the state. We are deeply saddened by the loss of lives in a totally unnecessary frenzy of communal attacks, reprisals and revenge.
"While we mourn the dead, our immediate focus remains to stop the cycle of attacks and reprisals. We remain committed to ending the legacy of violence that has blighted the state for 40 years, needlessly taken many lives and curtailed the life chances of others.
"We will continue to support the security agencies to restore calm in the affected communities. Over the last five years, we have invested heavily in the security sector. We have consistently provided vehicles and other logistics support to the security agencies that are deployed in the state.
"We are also addressing the technology side of security, through the procurement of drones, the award of contracts to install CCTVs in phases in Kaduna, Kafanchan and Zaria metropolitan areas, build a command and control centre and establish a forensic laboratory."
Sinach gets Dove Awards nominations with 'Way Maker'
Gospel singer, Osinachi Joseph, popularly known as Sinach, has been nominated in three categories— including the biggest song category— of the Dove Awards 2020 in the United States, with her hit track, 'Way Maker'. The lyrical song which has received plausible reviews was nominated 'Song of the Year'; Spanish Language Recorded Song of the Year (as recorded by Priscilla Bueno); and Worship Recorded Song of the Year (as recorded by Leeland). Dove Awards is organised by the Gospel Music Association, GMA, of the United States, and has been acclaimed one of the biggest gospel music awards in the world. The Song of the Year Category, which is actually the biggest and flagship of the awards, is given to a songwriter and the publisher adjudged to have produced what is way above the class of competitors. 'Way Maker' is now acclaimed the first song written by a Nigerian gospel artiste to make the category. An excited Sinach reacted to the nomination: "This nomination could only have come through the Spirit of God and not man. "As I have said before, this song was born from the Spirit and it is soaring on the wings of the Holy Ghost. It is a song for the now. "I am grateful to everyone who has supported us, the churches, the ministers who have taken this song to the ends of the earth, and the many people it continues to be a blessing to." Sinach revealed that since 2015 when the song was released, it has been covered by a number of globally-acclaimed Christian music artistes such as Michael W. Smith, Leeland, Christafari, Passion Worship Bank, Maranda Curtis and Bethel Music, among others. In May, two covers of 'Way Maker' by Michael W. Smith and Leeland were featured in the top 10 Hot Christian Songs chart. According to Billboard, it was the first time in the history of the Hot Christian songs that two versions of the same song have resided simultaneously in the top 10. Leeland's version is currently ninth on the chart, while Michael W. Smith's version is in the third position.
I received order for $4.7m cars from S/Leone after NASS lawmakers rejected my vehicles– Innoson
Chief Innocent Chukwuma is the Chairman/Chief Executive Officer of Innoson Vehicles Manufacturing, IVM, a foremost automobile maker in Nigeria. In this exclusive interview after a facility tour of his Nnewi automobile factory, Chukwuma reveals the secrets behind his success in the automobile industry, why he has never failed in any business ventures, his major challenges, his new factory in Imo State and planned partnership with a foreign company. Excerpts:
Some Nigerians still think that Innoson is just an assembling plant and not a car production company. What is your status? You are here now and you have seen things yourself. Let me use this opportunity to say this once again; Innoson does not assemble vehicles, we manufacture. We build 100 percent vehicle body here and over 60 percent of the products used in manufacturing the vehicle are gotten from Nigeria. We make all the carcass of all our vehicles here. We only import some engines and electrical components but produce all the plastic parts here. We have produced many new vehicles according to the demands of our customers and what they need those vehicles for. Even if they need what we do not have, we make the mould and produce their request and to specifications. That is why we are a vehicle manufacturing company, not assembling company. Despite the challenging terrain of the automobile industry in Nigeria, you have succeeded in making a name for yourself. What's your driving force? Yes, I started this business from the scratch. So, it may not be out of place to say that I have made a name for myself. However, I still believe that I haven't reached where I want to be. It might interest you to know that I never fail in any business I have ventured into. This is because when you go into any business, you have to put your own ideas in it and when you do, the difference will be clear and you can make more money than others. You can also drop the business when you think there isn't much interest in it again. So, to succeed in any business, don't follow the crowd, always bring your own initiatives. With that, you will be able to make profits. That has been my driving force, always looking for new ideas that are different from what everybody knows. For example, when you are into a particular business and it is no longer as lucrative and profitable as it used to because many people have ventured into it, you can leave the business for those people who lack ideas and go into a new business. This is because, as they are coming into the business, the profit margin will continue to diminish. So you leave it for them and find another fresh business idea to develop. By the time they understand or realise how profitable the new idea is, you have already made your money and leave it for them. However, if the business is still convenient for you and gives you what you want, you can continue. But if you feel that what you are getting there is not enough, leave it for those people who came to spoil it and develop a new one. That is the system I operate. I started trading in motorcycle parts with my brother. I started by buying from companies like Leventis that were importing the parts then. From there, I started importing myself. Later, I developed a complete motorcycle and not just the parts. I was the first person to develop complete motorcycle in Nigeria. Because of my experience in the spare parts business, I found out that to bring motorcycle parts and couple them here in Nigeria was cheaper than bringing them as a complete motorcycle. So I decided to give it a try and it worked. I brought my own in parts and hired local mechanics to assemble and couple them. With this, my own cost was 40 percent cheaper. So, while others were selling at N150, 000, I was selling at N80, 000. Then, the cost of second hand motorcycle was N90, 000. People who used to buy second hand motorcycle decided to be buying my own since it was brand new and cheaper. That's how I benched my competitors who were selling at N150, 000. So, they had no choice than to adopt my strategy in importing their motorcycles. When they started copying my method, I veered into local production of plastic components of motorcycle parts so that I could be bringing only the iron components from abroad. This also helped in bringing the price of my motorcycle down to N60, 000 which has been my aim from the onset. My competitors also discovered that it was better for them to buy plastic components from my company than bringing it from abroad. So, they started buying plastic components from me. With that, I left the motorcycle business for them. Venturing into vehicle manufacturing After some time, I decided to do what I did in motorcycle in vehicle. So, that's what I'm doing today. I ventured into vehicle manufacturing immediately I became weak on motorcycle. I changed my focus to vehicle. I studied about vehicle production for about seven years before I could start. When I was building this factory, all my good friends and everybody I knew were asking me why did I venture into the business? They said all the people who ventured into it in Nigeria failed. I told them to check all the businesses I have done, that none has failed. Before I entered into vehicle manufacturing, I have seen why others failed. And I told them that I would remove that which made others to fail and I did. That's why I started by manufacturing and not by assembling. The people who failed started by assembling vehicles in Nigeria. And in that case, if anything happened to the parent company, the assembling plant here would lose because foreigners are not interested in building anything here. They are coming to Africa to make profit and not lose, they want to make as much profits as possible and go. They are not interested to build us. So, to avoid the pitfalls of others, I went and studied where we had problems and I paid for professionals, expatriates who came here and trained my people. I brought them to Nigeria, about 60 of them, in the first year we started this factory. Some of them finished under one year and left by the second year, I had about 42 and in the third year, I had about 15. Today, I have only eight. Most vehicle manufacturers are switching from petrol to electric engine. Are you thinking in that direction? I never built engine for the first time. I only build body and buy engine. What we do here is building complete motor body. Therefore, if electric is better, what I will do is to partner with electric company to supply me electric engine. And in that case, I won't lose anything. If electric vehicles become the new normal, we'll switch over to electric Where do you export to? Do you supply your vehicles to other African countries? Yes. As of now, I have order of about $4.7million worth of vehicles from Sierra Leone. That's what I'm producing now for Sierra Leone government. Normally, I do get order and supply from within and outside the country. What kind of support have you received from the Buhari government? The Federal Government is doing everything possible to support the manufacturing sector with good policies, but the problem lies in the implementation. They have done enough in terms of policies to support local content but, like I said, implementation is the problem. So, I won't say that government is not helping. They are doing their best. If you look at the policies, they are favourable. How's government, especially the legislature and the executive, patronizing your company based on the 'buy Nigeria, grow Naira' mantra? Didn't you see what happened at the National Assembly recently? They decided to buy Toyota cars made in Japan, that they are too big to drive made in Nigeria cars. Didn't you hear it in the news? …I heard it. I also heard that it was the member representing you that objected to buying your vehicle… I don't know about that. Whatever the person representing me said doesn't matter to me. All I know is that was the decision of the National Assembly. Anything all of them agreed is what they will do. You can't tag it to somebody representing me because he's just one person and he can't decide for the entire lawmakers. So, if the NASS decides anything, he can't stop them. What would you say has been your major challenge in this business? Well, in manufacturing, there are a lot of challenges. But when you know that such challenges would come, you make provisions for them because, if you don't have space to accommodate any challenge, one or two problems will force you to close shop. Any manufacturer will tell you about energy or electricity situation in the country. When we were starting the factory, we knew we had such problem. So, we planned it in such a way that power situation will not affect us. There was a time we didn't use electricity from the national grid for four years. I ran generator for that four years. The issue was that the electricity company was over-charging me. They were giving me more bills than what I was supposed to pay because it was based on estimated billing. They failed to realise that we have engineers here who can calculate what we use. We asked them to install prepaid meter for us but they refused. So when they wanted to act smart, we wrote them officially to disconnect us. We bought four different sizes of generating sets for the factory according to what we were doing then. We were running the generators eight hours each everyday for four years until the electricity company agreed to install a prepaid meter for us because they found out that they were losing. So they brought prepaid meter for us and we paid. So, electricity has been our major challenge but we made provisions from the outset to accommodate it. Another major challenge is scarce foreign exchange. It has become increasingly difficult to access foreign exchange to import some of the components we use. How can you be telling the President that you need foreign exchange? I know from his speeches, he wants manufacturers to get but some of us don't get. We find it difficult to access foreign exchange, we don't get at all. How can you be doing black market to do manufacturing? It is difficult. That's why we are focusing more on export now to get foreign exchange to enable us to continue to run the factory. What about the South-East governors, do they patronise you as one of their own? Well, I will say that they are doing their best and even the Federal Government is doing its best in patronizing us. However, if all the South-East governors are like that of Imo, then, we don't have problems. The present governor is number one in implementing the local content. He deserves an award for that. Go to Imo, all the vehicles they are using are made in Nigeria. So Imo has got somebody in the governor who knows what's good to do and we appreciate him for that. Have you considered partnering or merging with known foreign vehicle manufacturers? Well, most of them want me to partner or merge with them. Yes, we are looking into it. I'm going to open a new factory in Imo in partnership with foreign companies. I believe the partnership will help us to develop motor manufacturing on a bigger scale in Nigeria. Is Imo government supporting you in that project? Yes, Imo State government has indicated interest and they are supporting us. So, with my foreign partners, we will work together and develop it there. Talking about siting of factory, what informed your choice of siting your factories in the South-East instead of the commercial city of Lagos? Commercial city of Lagos is too busy. I want where there will be space for manufacturing. I'm also looking at the proximity with my other companies because, the way our companies were set up, factory A can produce something for factory B and vice versa. Another reason is for easy communications and management. I'm not interested in any particular region, be it South-East, South-West or North. It doesn't matter to me. After all, I'm from Anambra but I have only one factory in Anambra, I have one in Enugu and will soon have one in Imo and Edo. Gradually, we'll reach there. Nigeria's first indigenous vehicle manufacturing company, Innoson Motors' G40 SUV. Do you have any interest to contest for political posts such as President, governor? Let me make it clear here that I am not a politician and I'm not interested in politics. I am a manufacturer. I will be an industrialist until I become weak. When I grow old I go home and retire. I don't have time for politics. There are people who are politicians, let them continue with their politics. And as for the 2023 presidential election, I'm not interested in who is coming out. When the time comes, I'll make a choice among those contesting. And I don't know who I will vote for; it depends on who comes out.
US 2020: Trump reveals only way Joe Biden can defeat him
US incumbent President, Donald Trump, has declared that the only way he would lose the November presidential election was if it is rigged.
The latest polls survey show Joe Biden maintains lead over President Donald Trump ahead of the election.
According to an NBC News/Wall Street Journal survey released Sunday, Biden was up by 9 percentage points.
He leads in 11 combined battleground states – Arizona, Colorado, Florida, Maine, Michigan, Minnesota, Nevada, New Hampshire, North Carolina, Pennsylvania and Wisconsin.
Biden is ahead in three Midwest states that voted for Trump in 2016 – Michigan, Pennsylvania and Wisconsin.
However, the incumbent President is building a narrative of widespread voter fraud and a "silent majority" that will give him the needed backing in November.
Trump said the "Only way we're going to lose this election is if the election is rigged."
"The only way they're gonna win is that way," as quoted by UK Independent.
Covid-19 – How International Flights Will Resume in Nigeria – Minister
The Nigerian government has announced that international flights will resume on August 29. It also announced the procedures that would be followed for the resumption.
The Minister of Aviation, Hadi Sirika, announced the new dates for resumption of flights at the bi-weekly Presidential Task Force (PTF) on COVID-19 briefing on Monday.
He said the flight operations would commence in and out of two airports; Murtala Muhammed International Airport, Lagos and Nnamdi Azikwe International Airport, Abuja.
"I am pleased to announce that international flights will resume from the 29th of August, 2020. It will start with Lagos and Abuja. The protocols and procedures will be announced in due course, " he said.
President Muhammad Buhari had in March ordered the suspension of international flights to curb the influx of imported cases of the COVID-19 virus in the country.
While local flights were also suspended, they resumed about a month ago as the country joined the rest of the world to battle the pandemic.
Globally, over 21 million people have been infected with the virus and 775,228 deaths recorded.
As of Sunday evening, over 49,000 cases of the virus have been confirmed in Nigeria and 975 deaths, according to the Nigeria Centre for Disease Control (NCDC).
Precautions
Mr Sirika said all passengers would have to undergo a COVID-19 test before boarding a flight into the country.Close

This, he said, will be followed by another test eight days after arrival in the country.
"Very close to your departure dates, you will take a COVID-19 test where you are coming from and then, of course, you would go online to fill the health questionnaire.
"There will also be a portal that we will open. Prior to your departure, you will pay through that platform for the test to be done here in Nigeria after your arrival.
"Meaning that, just before you depart, you take a test and when you are negative and not showing any signs of COVID-19, we will board you on the flight.
"When you arrive in Nigeria, you will go through the protocols and exit the airport, and then eight days after your arrival, which we consider the incubation period, you will take a test," he said.
He did not explain how the authorities would ensure those who arrived would be tracked to ensure compliance
The minister also noted that "no one has contracted the virus while on board an aircraft."
This he said is an indication that "aircraft are safe for boarding."
Buhari yet to tackle insecurity in North-East — Borno Royal Father
The Borno traditional Chief, Alhaji Zanna Hassan Boguma, has said that despite claims, President Muhammadu Buhari has failed to tackle the issue of insecurity, especially in the North East. Alhaji Hassan, who is the Zanna Boguma of Borno, said the escalation of attacks by Boko Haram on soft targets, the issue of kidnapping on highways, and the systematic dislocation of communities that were living around the metropolis, are issues of grave security concern that had continued unabated. Boguma, who is also a member of the Northern Elders Forum, NEF, and Arewa Consultative Forum, ACF, berated the Presidency for not doing enough on developmental efforts in the Northern region despite their immense contribution to his victories in the polls. "As far as Nigeria is concerned, Buhari only appointed our sons into positions but they haven't done enough in terms of development. Northerners are being killed by terrorists and armed bandits without a solution in sight. "General Buhari, yes! We northerners voted for him. The massive votes that came out from North were the reason he is President of this country now,'' he said. Boguma recalled how Northern Elders Forum worked hard for Buhari to become President, including lobbying the United States of America, to support his candidacy. He added: "We went to America to influence the United State's government to support the cause of change in Nigeria, we did that. The Northern Elders Forum sent a delegation; I was also part of that delegation, we went to Washington, met with all those that matter in America from Department of State to that of Justice to all other agencies of government. "We spoke to them about insecurity, we spoke to them about corruption in this country, which Buhari is always talking about, but unfortunately, Buhari in five years hasn't done enough to remedy the situation the previous government was accused of." Gunmen attack Yobe community, abduct village head, son The high-level insecurity in the north festered weekend, as gunmen suspected to be Boko Haram insurgents attacked Mashio community in Fune Local Government Area of Yobe State, kidnapping the district head, Isa Mai Buba, and his son. The Police Public Relations Officer in the state, ASP Dungus Abdulkarim, and Acting Chairman of the affected local government, Abubakar Kolere confirmed the incident. They explained that the incident occurred on Saturday night, noting that the son of the village head escaped in the early hours of Sunday from the kidnappers' den, while his father is still in captivity. The attack comes a few days after 14 people were recently killed by gunmen at Ukuru village in Mariga Local Government Area of Niger State. Police Public Relations Officer in the state, Abiodun Wasiu, confirmed the attack and casualty figure in a statement. But a resident of the community, Musa Audu, who witnessed the attack, explained that the gunmen invaded the community at a time member of the vigilante were out of the community to patrol some of the forests in the area. Audu, whose cousin was among those killed by the gunmen, stated that the attack took place in the popular Mariga market which had many traders from various locations. He said bodies of 15 persons had been found, adding that many people who sustained injuries ran into a nearby bush and were still being searched for.
S/Kaduna killings: CAN leader meets El-Rufai, says killing Lekwot won't bring peace
The President of Christian Association of Nigeria , CAN, Dr. Supo Ayokunle has said he would be meeting Governor Nasiru Ahmed El-Rufai on Monday over the killings in Southern Kaduna. He told Christians in the state that genocide in the state has given Kaduna state a bad name, adding that the bloodshed in Southern Kaduna and other parts of the country must stop. "My coming today is to identify with the oppressed people of Southern Kaduna whether Christian or Muslims. I come here not to see you alone but I will see the governor on Monday "he said. According to him, the genocide in Kaduna is creating bad image for the country outside. He said the Shariah council could not achieve peace by calling for more death. "When you are talking about peace and you say it is about killing somebody, is that peace? It is to bring further violence to the nation because Zamani Lekwot has his own people; they will not allow that. A government that attempts that is looking for a greater trouble," he said.
State of the nation: Buhari has failed woefully – Balarabe Musa
Second republic Governor of old Kaduna State, Alhaji Balarabe Musa, says President Muhammadu Buhari has woefully failed the nation.
He also faulted President Buhari over the high level of insecurity and killings in the country, mostly in Southern Kaduna.
Speakng while condemning the incessant attacks and killings in Southern Kaduna and other parts of the country, Alhaji Balarebe Musa, said, "No serious and patriotic government will allow this level of Killings of its citizens by terrorist and be watching aimlessly."
According to the former old Kaduna State governor, President Buhari had failed in all aspects of governance, including the economy and the handling of insecurity in the country.
He added, "Nigerians must do a lot to ensure that civil war does not break out under the Buhari's administration, as relayed by Prof Obadiah Mailafia."
Alhaji Balarebe Musa, who was reacting to Prof. Obadiah Mailafia outburst that bandits have taken over Nigeria, in an interview, said the decision by the Federal Government to import arms and ammunitions from Russia, China, United States and Jordan was not something to be taken seriously anymore, since the government had allowed the terrorists and armed bandits to take over the country before realising the need for arms importation.
"Insecurity exists in all parts of the country, but it is worst in the North, and worst in the northeast and NorthWest," he explained.
Alhaji Musa remarked that the failure of President Buhari-led government is already having negative effects on the nation's image.
"lmagine the President saying he wants to import arms from Russia, China, US and Jordan; these countries will see us as a nation that is not serious," he lamented.
He added, "Is it now we suddenly realised that we should import arms when the people have been killed and maimed by terrorists and armed bandits? See, this is an unserious and irresponsible government. Nigerians should not take this government serious over this mindless level of insecurity."
According to him, the level of insecurity and economic mismanagement has gone to a higher level, adding that anything can happen.
"This can even lead to civil disobedience and civil war," Musa observed.
On Kaduna State, he noted that once the government cannot deal with the insecurity in one state, when the situation is all over the country, the government naturally loses grip on its security challenges.
Mailafia refuses to retract comments about Northern Governor being Boko Haram's leader
Ex-Deputy Governor of the Central Bank of Nigeria (CBN), Obadiah Mailafia has insisted that a Northern Governor is Boko Haram's leader.
Mailafia stated this on Wednesday, while speaking with journalists shortly after he was released by the Department of State Services (DSS).
The DSS detained him for questioning for over six hours in their Jos, Plateau State office.
However, Mailafia made it clear he did not need to retract the statement he made, during a recent interview.
Mailafia, who arrived at the office the DSS office around 12.30pm along with his lawyers, did not leave until 6.40pm
On his claims, he said, "Yes, all of those words were made by me. If the whole of the 55 minutes was played out, the context of what I said would have become clearer.
"This is not the time to disown what I said. Yes, I was privy to some very sensitive information which all statesmen are entitled to have by virtue of our public roles.
"I know that I should have corroborated some of the information I received, but perhaps some of it was uncorroborated. I was in no position to follow them to the camp to corroborate what was going on."
Mailafia added that "I must never give up on Nigeria, if need be, I will die for Nigeria."
Meanwhile, the Northern Governors Forum (NGF) has called for an investigation into the claims.
Insecurity: Defend yourselves, Catholic bishops tell Nigerians
Catholic Bishops have asked Nigerians to rise and defend themselves against attacks by bandits, herdsmen, kidnappers and other violent criminals across the country. The bishops spoke as North-East governors yesterday, for the second time in four days, told President Muhammadu Buhari that there was the need to address the root causes of Boko Haram insurgency in the zone.
This came as the Special Task Force, Operation Safe Haven, OPSH, maintaining peace in Plateau and parts of Southern Kaduna and Bauchi states, has arrested eight suspects in connection with recent killings in Southern Kaduna. This is even as gunmen shot a man, kidnapped a girl in Katsina State on Sunday night, while bandits killed a school proprietor who was on his way to Taraba from Abuja same Sunday. He was killed a few kilometres to Taraba State. Rising from the second plenary meeting of Owerri Ecclesiastical Province at Bishop's House, Okigwe, the Catholic Bishops in a communique issued at the end of the meeting, expressed concern over growing insecurity in the country and asked Nigerians to be vigilant and be ready to defend themselves. 'Defend yourselves, pray' In the communiqué, signed by the Chairman and Secretary, Archbishop Anthony J.V. Obinna and Most Rev. Augustine T. Ukwuoma, respectively, the Bishops said: "Bearing in mind that no economic or educational endeavour can thrive in a volatile and unsafe environment, the security and safety of the nation at large and Igboland in particular, deserve special attention. "Kidnapping, banditry, armed robbery, incessant killings, which have continued unabated, cast serious doubts on the willingness and capability of our security outfits to rise up to their constitutional responsibilities. "Rise up in prayer to God in vigilance and in legitimate self-defence, for the right to life, to our homes and to our lands that is God-given." The bishops also called on governors, as chief security officers of their states, to protect their people's lives, homes and their lands, appealing specially to Imo and Abia state governors to protect their domains against marauding herdsmen, kidnappers and other violent criminals terrorizing the people. On COVID-19, the Bishops noted that nothing had shaken the world to its foundations as coronavirus, saying "amid the unprecedented panic, tension and confusion provoked by the COVID-19 pandemic, and in the face of the resurgent insecurity in our land and across the nation, we have every reason to thank God, who has kept us alive by His mercy." Reaffirming that COVID-19 is real, the Bishops stressed the need for governments at all levels to rise to their responsibility of ensuring adequate provisions of basic amenities, such as running water. "Particular attention should be paid to improving our poor healthcare facilities, making provision for more testing centres with affordable services and enough personal protective equipment for our healthcare workers,'' the Bishops pleaded. On the effect of the pandemic on education, the Bishop's said: "The pandemic has also impacted negatively on our educational system. Our schools at all levels have been closed for months. With everybody at home, there has been an increase in domestic violence, abuses and all sorts of crimes. "The inadequacy of our educational system and formation have been laid bare. Some climes have tried to bridge the gap through online education. Unfortunately, we lack the basic infrastructure to cue in, except in a handful of places and schools. "But this is too few, too selective and too expensive to provide for an integral human forum, which is the goal of education. "This is a challenge for all stakeholders in education. The billions of Naira embezzled regularly could be gainfully used in meeting these challenges." Tackle B-Haram from the roots, N-East govs tell Buhari In a similar development, North-East governors yesterday rose from a meeting with President Muhammadu Buhari at the President Villa, Abuja, asking the President to address the root cause of Boko Haram insurgency in the zone. The governors had, at a meeting in Maiduguri last weekend, also pleaded with President Buhari to adequately equip both the military and Police with heavy hardware to be able to defeat the insurgents. Briefing State House correspondents at the end of the meeting with the President, Chairman of the North-East Governors Forum and governor of Borno State, Prof. Babagana Zulum, who was flanked by his Adamawa State counterpart, Governor Ahmadu Fintri, said one of the root causes of insurgency was access to farm lands, adding that people of the zone need to go back to their farmlands. He said displaced people should be resettled in their original homes, so they could restart their means of livelihood and go about their normal duties. "Arising from the North-East Governors Forum meeting held in Maiduguri on Saturday, we met the President, with a view to highlighting the key challenges in the region, especially issues of security, decaying infrastructure, especially projects, issues of oil exploration in the region, issues of enhancing river basin development in the region, among others. That is the main reason we met Mr. President," Governor Zulum said. Asked what they discussed on insecurity, he said: "The governments of the region have commended the efforts of the Federal Government in securing the region. However, we told Mr. President that there is need for the Nigerian government to address the root causes of insurgency, which are not limited to the endemic poverty, hunger, among others. "One of the root causes is that of access to farm lands. People need to go back to their farmlands, people need to be resettled in their original homes so that they can start their means of livelihood. This is one of the reasons the insurgents are recruiting more into the sect. "Therefore, creating enabling environment for the population to go about their normal duties will no doubt reduce cases of insurgency. We also recommended that police should be empowered, to be provided with certain state-of-the-art equipment, armoured personnel carriers and so on, with a view to bridging the manpower gap that we are having in the Nigerian military." On his recent altercation with the military, which had suggested that he was ungrateful as well as his suspicion that there was a deliberate attempt to prolong the insurgency, Governor Zulum called for co-operation among all tiers of government to end the menace. 'Need for synergy' He said: "We have had series of consultations after the attack and I think security is not only about federal government, there is need for the federal as well as states and local governments to come together to provide solutions that will end this crisis in the region. "But most importantly, there is war economy in the region and I think that is why we are here. So I think the government is taking a bold step to ensure speedy resolution of some of the grey areas that we have in the region." Buhari reassures on security Earlier in his opening remarks, President Buhari gave strong assurances that security will be restored to Borno State, the North-East and the nation at large, following the recent adoption of new strategies, and the acquisition of modern military equipment. A statement issued by the Senior Special Assistant to the President on Media and Publicity, Mallam Garba Shehu, quoted the President as saying: "Things will improve very soon. We are acquiring modern equipment; some are here, some are being cleared, and others still coming. "We need patience with acquisition of equipment. You need to train the trainers for their usage, ahead of their deployment to the field. "I have listened to your presentation, I assure you, the North East governors, especially that of Borno, that we go to bed and wake up thinking about you, how to secure our country, that is the responsibility of every government. "Our party campaigned in 2015 on three major objectives, among which is security. We said the same thing in 2019 and Nigerians believed us. We are doing our best and we will continue to do even better." Secretary to Government of the Federation, SGF, Boss Mustapha, the Chief of Staff, Professor Ibrahim Gambari, National Security Adviser, NSA, Major-General Babagana Monguno, retd, and all service chiefs who spoke in support of the President, assured that things would get better soon. READ ALSO: US-based Nigerian calls for referendum to address Igbo agitation "They made a strong case for strengthening ties among the military, state governments, traditional institutions and all communities and the residents of the region,'' Garba Shehu said. The Chief of Army Staff, Lt. General Tukur Buratai, gave an assessment of the current efforts, stressing that Boko Haram terrorists had been flushed out of all the states in the region, leaving Borno State as the last stop. B-Haram flushed out except in Borno — Buratai Buratai said: "There are no Boko Haram terrorists in neighbouring states. They have been pushed out, and now cornered in Borno State. We are coordinating with civil and traditional authorities, mobilizing and reinforcing and all we need is patience. We will not relent." On his part, Chief of Air Staff, Air Marshal Sadique Abubakar briefed the meeting on the acquisition of military aircraft, stressing that the imminent arrival of Unmanned Aerial Vehicles, UAVs, known as drones with more than 10 hours of flying time, will strongly reinforce the battle front. Briefs were also received on equipment needs of the Police as well as the changing alliances between criminal gangs and terrorist groups in the region from the intelligence community. Op Safe Haven nabs 8 suspects Similarly, the Special Task Force, Operation Safe Haven, OPSH, maintaining peace in Plateau and part of Southern Kaduna and Bauchi states, has arrested eight suspects in connection with the recent killings in Southern Kaduna. They include Abubakar Ali, Ali Amadu, Bawa Idi, Umar Dikko, Garba Damon, Mohammed Ibrahim, Adamu Joseph and William Barnabas. Parading the suspects before journalists yesterday in Kafanchan, commander of the task force, Maj-Gen Chukwuemeka Okonkwo said the arrest is part of the outfit's efforts to curtail the killings. Represented by Col. David Nwakonobi, Commander, Sector 7 of the operation, Okonkwo, said six of the suspects were arrested on August 5 in Lere Local Government Area of Kaduna State. According to him, the other two were arrested at Chawai, a village on the fringes of Kauru and Zangon-Kataf Local Government Areas. He explained that the arrest was based on credible intelligence reports made available to the operation. "In a bid to curb the recent attacks and isolated killings in southern Kaduna, our troops have continued to intensify efforts aimed at curtailing the menace and ensuring peace in the general area. "On August 5, our troops, acting on credible intelligence, apprehended six suspected militias at Lere. One locally fabricated pump action gun, two locally made pistols, one 9mm ammunition, four machetes and two motorcycles were found in their possession. "In a related development our troops in conjunction with members of vigilante group, apprehended two suspects at Chawai, a village between Kauru and Zango Kataf. "One locally-made pump action gun, three cartridges, two mobile phones and a dagger were recovered from them," he said. The commander said the suspects had been profiled and preliminary investigation conducted, adding that they would be handed over to Police for further investigation and prosecution, noting that one of the militias who was involved in the recent attacks in the area was killed, Okonkwo said: "His dead body was discovered at Kibori village during rescue operation by our troops. "We also have information on the identity of some of the hoodlums that carried out the last attack; we are on their trail and by the grace of God, we will soon get them." He urged residents of the affected areas to be calm, law abiding and support the military in their bid to restore lasting peace to Southern Kaduna and environs. Gunmen abduct teenage girl in Katsina Meanwhile, gunmen on Sunday evening caused pandemonium in Kurfi, Katsina State, when they shot resident and abducted a teenage girl. The incident, which occurred at about 9.30pm on Sunday, caused residents, passers-by and motorists to flee in confusion. An eyewitness told Vanguard that the armed men, who disguised as residents, began shooting sporadically after mingling with the residents. The source said the prompt deployment of team of Operation Puff Adder from neighboring Dutsin-ma averted what could have led to abduction or loss of several lives and destruction of property to the unfortunate attack. The bandits were said to launched the attack from the mountains surrounding Kurfi Local Government Headquarters, shooting a 30-year-old man, identified as Ibrahim Yar'Garshe, and kidnapped one Khadijat Mutaka, 13, before escaping into the mountains and shrubs. Confirming the incident, Katsina State police command spokesman, Gambo Isah, said security teams, including Operations Puff Adder and Saharan Dani, were on the trails of the suspected bandits to rescue the abducted girl. He disclosed that the male victim was rushed to the hospital for treatment, adding that normalcy had since been restored in the town. School owner shot dead in Taraba Similarly, gunmen suspected to be bandits Sunday shot dead a school proprietor at Dan-Anacha community, a suburb of Gassol Local Government Area of Taraba State. It was learned that the victim, Danlami Shamaki, was returning from a meeting in Abuja when he ran into ambushed alongside his driver and aide. He was the proprietor of New Edition Nursery and primary school as well as Winners Comprehensive High School in Jalingo, the state capital. A family source said when the victims got to Dan-Anacha, the hoodlums used a water truck to block the road, which forced the proprietor's driver to maneuver past it. It was gathered that the deceased, however, ordered his driver to stop in order to show sympathy to owner of the water truck. Vanguard gathered that when they stopped to check if the truck pusher was hurt, the hoodlums opened fire, targeting the proprietor only. The remains of the proprietor have been deposited at the morgue of the Federal Medical Centre, Jalingo. When contacted, the Police Public Relations Officer, David Misal, said the incident has not been reported to his desk, adding, however, that all hands would be on deck to fish out the perpetrators.
Top officers, troops abandon 'war' for fish, livestock business
President Muhammadu Buhari on Sunday held a meeting with Governor Babagana Zulum on the security situation in his state.
Zulum, who spoke on how he escaped the attack on his convoy, however insisted on a "decisive action" to clean the Augean stable.
The President promised to take appropriate action which might involve a complete overhaul of the security apparatchik in Borno State, it was learnt.
According to findings, the President had a no holds barred meeting with Zulum to have firsthand information on the slide in counter-insurgency in the North-East, especially Borno State.
The meeting preceded that of the session the President had with the North-East governors yesterday.
According to sources, the President was shocked by security and intelligence reports on what is going on in the frontline.
One of the sources said: "The governor said all that the people of Borno State wanted is adequate security of lives and property which is waning.
"He said his people were fast losing hope that the Boko Haram insurgency can be won unless urgent action was taken.
"He also explained in details how his convoy was attacked on July 29 and the likely intelligence clues for the ambush. He explained how the state has been cooperating with the military and security agencies. It is likely that Boko Haram was not behind the attack on Zulum.
"The governor said his people are after decisive action in order to remedy the situation and for the troops to go back to their winning days.
"The President promised to take appropriate action which can salvage the situation in Borno State and other states in the North-East.
"Now, it is all about the President mustering the will power to address the challenges at hand. Another source said from the security reports available to the President, there might be a likely overhaul of the counter-insurgency operation in Borno and other parts of the North-East.
The source, who gave insights into the war against Boko Haram in Borno, said: "The real problem is that some top officers and troops have turned Baga into a cash crow by engaging in fish and livestock business. It is from the business that they are getting a lot of money.
"Baga produces 45% of the dry fish being consumed in Nigeria. It also has one of the robust fertile land in the country where tomatoes and vegetables are grown.
"Some of these officers have bought all the livestock in the area.
"Directly opposite the military barracks in Baga is a huge farmland which a top military officer admitted belongs to him."
The highly-placed source said: "We have taken note of the assurance of the President but this action he promised is not rocket science, the President must stop some of these officers from profiting from the agony of our people.
"From the success achieved by the troops in the past few years, it will not take them more than six months to end Boko Haram insurgency if they are not distracted by fish business."
I was already rich before becoming Minister – AGF, Malami writes Buhari
The Attorney General of the Federation and Minister of Justice, Abubakar Malami has written to President Muhammadu Buhari, explaining his wealth following calls for his removal over corruption allegations.
The Minister in the letter informed the President that he owned lucrative businesses before becoming a minister of the federation.
In the letter, Malami noted that he listed 27 properties in his asset declaration form submitted to the Code of Conduct Bureau.
"Among other things, I owned lucrative business ventures of Rayhaan Hotels and Rayhaan Food & Drinks, both in Kano, since December 13, 2013, years before the 2015 election that saw to the victory of President Muhamadu Buhari as the President and long before I was appointed to be a Minister in the first term," he said.
The AGF, who has been under scrutiny following accusation made against him by the suspended Chairman of the Economic and Financial Crimes Commission (EFCC), Ibrahim Magu said the law "does not preclude me from gaining the fruit of my establishments."
He also disclosed that he has commenced legal action against people who made the allegations against him.
Yahoo boys are now role models in Nigeria – Diezani Madueke
Mrs. Diezani Alison-Madueke, a former Minister of Petroleum Resources, has lamented that internet fraudsters, popularly known as Yahoo Boys, have become role models in Nigerian society.
The former minister said this at the weekend while delivering a lecture at a virtual event organised by the Ijaw National Development Group.
The former minister said, "The ones that have swag, the Yahoo Yahoo boys as my son would say; these in short, are the role models they are looking at. These are the ones that reinforce negative societal norms and values".
Diezani warned that the new trend is a travesty of an unfolding tragedy for the country, adding that an irresponsible boy will certainly develop into an irresponsible man.
Diezani said there are no shortcuts to progressing in life, adding that only hard work could guarantee success.
"It affects not only our homes and our cultural and traditional values and structure but it permeates the very strength of our regional economy as well.
"The consistent hard work and mental vigour needed to build a solid regional economic base in the Niger Delta becomes completely eroded," she stated.
Boko Haram: Ex-Senate President, Ebute writes Governors, reveals reason for resurgence of terrorists
Elder statesman and former Senate President, Ameh Ebute has written the Nigerian Governors Forum, detailing the reason behind the resurgence of Boko Haram terrorists.
The third republic lawmaker identified lack of political collaboration by majority of stakeholders in Borno State as reason for the resurgence of the activities of the terrorists and not military sabotage as believed by some persons.
Ebute made this known in a letter addressed to the NGF through its Chairman, Governor Kayode Fayemi of Ekiti State.
The letter said as the Chief Security Officers in the various states, the governors must own responsibility and not shift the blame to the military because the military alone cannot execute the task and not in an environment of extreme sabotage and conspiracies.
He added that the military must be encouraged and appreciated to continue to give in their best in the task at hand.
Full text of the letter below:
Dear Excellencies,
Insecurity in Nigeria: An Open Letter to the Nigerian Governors Forum
Your Excellencies,
Trust this open letter meets you all well. This letter was conceived from a burning desire to see that Nigeria overcomes its security challenges as soon as possible. However, there are a few points we would like to raise preparatory to your meeting with President Muhammadu Buhari and the Service Chiefs in the country. It must be stated that these points are in the overall interest of the country and with all sense of commitment to the Nigerian cause.
The Burden of Leadership:
Your Excellencies, the task of leading Nigeria on the path of progress, has been placed on your shoulders as governors. We recall that the majority of you, if not all indeed promised the people adequate security during the campaigns. While some have matched their words with action, some either by commission or omission are lagging behind in this critical aspect.
The burden of leadership requires that even on bad days, we have a responsibility to our people to be fair and consistent. We must set the example in everything we do, every day, and lead every minute of every day through words and actions.
The Role of Political Authorities in Borno State:
Your Excellencies, This brings us to the security issues in Borno State occasioned by the upsurge in the activities of the Boko Haram terrorist group, which is indeed a national concern. If the truth must be told, with the way and manner the political authorities in the state are treating the threats posed by Boko Haram, we might experience the worse soon.
In our opinion, it is an anomaly to assume that the task of securing Borno State is the exclusive preserve of the Federal Government alone. This is on the heels that should there not be any form of cooperation with the Fedora Government that is the primary custodian of the Nigerian military from the political class; all efforts would go down the drain, and the innocent women and children would bear the brunt.
It suffices to state that since Boko Haram began its violent campaign in North-East Nigeria in 2009, all the states in North-East Nigeria were affected. The question now is why Boko Haram is more active in just Borno State? What happened in Adamawa state? What happened in Bauchi, Yobe and Gombe States? It is a known fact that Borno State was the epicenter of Boko Haram but that has changed drastically since the Nigerian military under the present Commander-in-Chief took the battle to the nook and cranny of the state.
Your Excellencies, the true answer lies in the fact that the political authorities realized the importance of supporting and partnering with the military in their operations and the result is the relative peace and tranquillity witnessed in these states. These states have also done one thing that Borno State is yet to do which is discouraging their ethnic militias and political thugs from dissolving into terrorism. This much has not or seen t be done in Borno State under the current leadership. The military can continue to kill the terrorists but we must know that they labour in vain if the virus is not treated from the root.
Why Borno State Alone:
Your Excellencies, the case of Borno state is unfortunate because it has remained the unresolvable base of the insurgency not because the Federal Government has not lived up to expectations, but because the current government in the state has not deemed it necessary to support the military in their operations. Despite the fact that Borno state has the most significant military personnel in the whole of North-East Nigeria; yet, Boko Haram keeps laying ambushes for the military and attacking pocket of communities.
The question we beg to ask is what is the state government doing to assist the military in securing the state? Has the state government been cooperative with the military authorities towards ending the Boko Haram scourge? These questions are because all we see in the media is either the state Governor is attacking military commanders at checkpoints or his Deputy speaking to our selfless men and women in a very derogatory manner. No military anywhere in the world has been vilified as much as our troops have seen in the hands of your colleague, Gov. Zulum.
FG Begins Negotiation for COVID-19 Vaccine Supply
We'll prioritise Nigeria in Africa, says Pfizer
Omololu Ogunmade in Abuja
The federal government has commenced negotiations with prospective distributors of COVID-19 vaccines to Nigeria ahead of their availability.
Vice-President Yemi Osinbajo Osinbajo kick-started the negotiations yesterday on behalf of Nigeria at a virtual meeting with representatives of the BNT162 COVID-19 vaccine candidate on the progress of vaccine development across the world, including Africa.
At the meeting, the vice-president told his co-discussants that Nigeria must be given priority when COVID-19 vaccine is ready for distribution.
According to him, the federal government will explore every possible option in the development and distribution of a vaccine against COVID-19 pandemic because health and safety of Nigerians is the priority of the federal government.
The vice-president's spokesman, Mr Laolu Akande, in a statement, said the meeting was attended by the Minister of Health, Dr. Osagie Ehanire, and the Executive Director of the National Primary Health Care Development Agency, Dr. Faisal Shuaib, with representatives of Pfizer and Biotech, the international pharmaceutical firms promoting the BNT162 vaccine candidate.
Osinbajo said interaction between the federal government and promoters of the vaccine candidate "is an important conversation and it is important for us that we are prioritized-as the largest country in Africa-in the distribution of the best COVID-19 vaccine when it's eventually ready."
He added: "Our priority is the health of the Nigerian citizens. We continue to engage and intend to look at every possible option -from all manufacturers- of a good vaccine. We want to do the very best for our people in this regard."
Akande said during the meeting, the vice-president asked several questions about COVID-19 vaccine candidate including how quickly Nigeria can get the vaccine once it's safely ready.
He said Pfizer Country Manager and Representative in Africa, Mr. Subair Olayinka, who spoke on behalf of promoters of the vaccine, assured the vice-president that "Nigeria will be a priority," for the vaccine supply to Africa.
Akande said although COVID-19 vaccine trials are not going on in Nigeria at present, the trials are nonetheless ongoing in some parts of Africa and will be entering the third phase, having concluded the first two phases successfully.
He said Ehanire in his remarks, disclosed that the federal government would consider quality, appropriate volume and how well and quick a vaccine could be delivered to Nigeria as the deciders of the choice of manufacturers to make the supply to Nigeria.
Resign Now, RevolutionNow Protesters In Ondo Tell Buhari
Mr Adeniyi condemned the senseless killings of innocent citizens in northern parts of the country. He stressed that President Buhari had already failed Nigerians and should resign his position.
Residents of Ondo State, who joined the nationwide #RevolutionNow protests on Wednesday, have called for the resignation of President Muhammadu Buhari over poor governance and hardship that have characterised his tenure.
The residents trooped out into streets, brandishing placards to demand good governance and an end to insecurity in the country.
The demonstration was held at the Benin-Ore-Lagos road. The protesters were accompanied by armed policemen drafted to strategic locations to prevent violence.
The protesters brandished placards with inscriptions such as "We can't continue to serve the need of the greedy, while the needy suffer"; "We demand an end to poverty and insecurity"; "Enough is Enough of this senseless killings"; "Insecurity, killings everywhere you go, Buhari must resign now"; "Where there is right, there is a remedy."
Among the protesters were civil society groups, trade unions, artisans and human rights activists.
Speaking in an interview with SaharaReporters on behalf of the protesters, Alex Adeniyi, said Nigerians had suffered enough in the hands of both the past and current governments.
Mr Adeniyi condemned the senseless killings of innocent citizens in northern parts of the country. He stressed that President Buhari had already failed Nigerians and should resign his position.
He said, "We are saying no to the abuse of citizens' rights, increase in electricity tariffs, fuel price and cost of living. Let the government also stop job losses and cuts in the wages of ordinary workers.
"We are also agitating for an end to the bogus salaries being paid to public office holders. We also demand that all elected and senior political appointees receive no more than the average skills workers."
Mr Tee-Leo Ikoro, the spokesman for the Ondo State Police Command, commended the protesters for being peaceful.
Presidency reacts to reports of repentant Boko Haram insurgents being adsorbed into military
The Presidency has reacted to claims that the Nigerian government has been absorbing repentant Boko Haram terrorists into the nation's military.
The Presidency described such claims as fake news, saying that nobody has ever been absorbed into the military from the de-radicalized Boko Haram and there is no such plan for their absorption,
The rumours, which have continued to gain momentum, followed from the Federal Government's de-radicalization and rehabilitation programme for members of the terrorist group, who surrendered their arms.
In a statement on Wednesday, Buhari's spokesman, Garba Shehu cautioned serious leaders not to fall for "fake news on repentant terrorists".
He said, "Now that groups with hitherto proven bona fides, some religious leaders and a few in the legislature have joined the supply chain of fake news, it is important that we step in to clear the false reports that the administration is absorbing repentant Boko Haram terrorists into the military.
"It is important for the public to know that nobody has ever been absorbed into the military from the de-radicalized Boko Haram and there is no such plan for their absorption.
"None of the 601 former Boko Haram members who voluntarily laid down their arms, and have recently graduated from the Federal Government's de-radicalization and rehabilitation programme, is going into the military. This is the fourth such graduation of repentant Boko Haram fighters and not one of such graduates has been absorbed into the military.
"The public needs to be reassured that the de-radicalization, rehabilitation and reintegration of violent extremists of the Buhari administration code named "Operation Safe Corridor," follows an established example from countries with similar experiences, and is supported academically and materially by the European Union and the United Nations.
"The lead agency for the implementation of the programme in Gombe is the International Organization for Migration, a leading inter-government organization which is represented in Nigeria."
Shehu went further to say that it was important to note that the programme for repentant terrorists, "does not have a place for hard boiled, ideologically hardened terrorists. It only admits, after careful scrutiny, repentant fighters that were captured and forced to bear arms in the first instance, and there are many who have been drafted by force."
He added, "At the point of their graduation, a determination is made that the former combatants have repented and are better citizens, imbued with genuine nationalism. They must no longer represent a danger to society or to themselves.
"Where they are certified as such, communities have the duty of accepting them. Unless they want them to take up arms and resume terrorism from which they have repented, community leaders must work with the relevant agencies to end their rejection."
According to Shehu, the Buhari administration "is a responsible one and is conscious of its duty to the state and society, and to the victims of terror as well as to those who inflicted these pains and losses on our people."
Fani-Kayode reacts as US alerts Nigeria of Al-Qaeda invasion
A former Minister of Aviation, Femi Fani-Kayode, has reacted to claims by the United States
that the Al-Qaeda terrorist group has started penetrating Nigeria through the north-western region.
US on Wednesday alerted the Nigerian authorities that the Al-Qaeda terrorist group has started penetrating the country.
The Commander of the U.S. Special Operations Command, Africa, Dagvin Anderson, disclosed this during a press briefing.
According to him, the dreaded terrorist group is also expanding to other parts of West Africa.
He was quoted as saying, "We have engaged with Nigeria and continue to engage with them in intel sharing and in understanding what these violent extremists are doing. And that has been absolutely critical to their engagements in Borno State and into an emerging area of North-West Nigeria that we're seeing al-Qaida starting to make some inroads in."
Reacting, Fani-Kayode described the security alert as 'alarming.'
He stated that if the claims were true, the south will soon experience barbarity and savagery
He said, "The claim by the U.S. that Al Qaeda & ISIS are planning to infiltrate the south is alarming.
"If true, the south will soon experience the barbarity & savagery that the north has been subjected to by these two terrorist organisations over the years. We must UNITE to save Nigeria."
Stop Being Merchants Of Death – Sen Elisha Abbo Exposes Govt Foul Play on COVID-19 Cure
Senator representing the Adamawa North Senatorial District, Senator Elisha Abbo have openly condemned the mode of operandi in handling the novel coronavirus in Nigeria by the government.
The senator while analyzing is claim stated by saying that Coronavirus is a scam in Nigeria, government should stop playing games.
In his words Senator Elisha Abbo Said:
I told you few months ago that COVID – 19 is largely politics and economic conduit pipe for money mongers.

"Donald Trump also believed so. Today America has withdrawn her membership of the World Health Organization (WHO). The reasons are obvious.

"Few months ago, Chief Raymond Dokpesi came out of the COVID – 19 quarantine/treatment center and publicly said that he was treated with chloroquine.
.
"Few days later, the Presidential Task Force (PTF) threatened to sanction NIgerians that came out to reveal what they were treated with.".
.
"Governments should not be merchants of death.".
.
"Let us all stand up and demand accountability from our leaders and stop economic marauders from evil profiteering for the sake of humanity."
Her Voice is Important – Trump Supports Nigerian Nurse, Stella's Claims on COVID-19 Cure
United States President, Donald Trump, has hailed a Nigerian-born doctor in America, Stella Immanuel, for her stance on COVID-19 treatment.
Trump's commendation was sequel to her insistence that coronavirus has a cure.
At a news conference in Washington D.C., Immanuel insisted that three drugs were effective against the virus.
The physician listed them as, Hydroxychloroquine, Zinc, and Zithromax.
Trump had shared a footage of Immanuel addressing the media.
But the video, already viewed by millions worldwide via different platforms, was taken down by Twitter.
Other social media majors, YouTube and Facebook did the same.
The deletion sparked a fresh debate about the purported conspiracy of the pandemic and if COVID-19 truly has a cure.
Trump's critics have launched attacks on Immanuel, accusing her of misinformation.
But the American leader's supporters insist that her comments should not be discarded, wondering why opponents were being pessimistic.
At a White House briefing on Tuesday, Trump answered a question about Immanuel and her claim.
"She was on air along with many other doctors. They were big fans of hydroxychloroquine", the president said.
"I thought she was very impressive in the sense that from where she came, I don't know which country she comes from, but she said that she's had tremendous success with hundreds of different patients."
Trump added: "I thought her voice was an important voice but ut I know nothing about her."
As the reporter pressed further, Trump said: "Okay, thank you very much everybody, thank you". He then walked out of left the room.
During her speech, Immanuel asserted that she successfully treated 350 patients with Hydroxychloroquine, Zinc and Zithromax.
Trump has been a strong advocate of the mixture, insisting it was the solution to coronavirus.
Medical experts disagree and opined that only a vaccine could guarantee a total cure.
Boko Haram's Ambush On Gov Zulum's Convoy Of Borno Left 15 Injured
At least fifteen persons were wounded on Wednesday as Boko Haram terrorists attacked the convoy of the Borno State governor, Professor Babagana Umara Zulum.
The governor has been touring on some local government in northern Borno to ensure safety of local returnees as well as make provision for the victims of the insurgency.
The governor and his entourage were at Baga town, one of the areas difficult for humanitarian activities, when his convoy was ambushed by the terrorist group.
The attack was repelled by security operatives in the governor's convoy, but not without casualties on the side of his entourage.
It was gathered that the governor was on his way to distribute relief materials to the Internally Displaced Persons (IDPs) in Monguno Local Government after leaving Baga town when the incident happened.
"He was very fortunate to have escaped the attack unhurt and continued his journey to distribute the relief materials," a source reported, adding that "this is about the third time the governor's convoy is being ambushed by insurgents."
Spokesman to the governor, Alhaji Isa Gusau could not be reached.
BREAKING: Uproar At Lagos Airport As Two Airplanes Collide
There was uproar at the Muritala Mohammed International Airport, Lagos, on Wednesday after two airplanes collided at the international wing of the airport.
An Airbus A330-243 owned by Middle East Airlines with registration number OD-MEA, ran into a Boeing 777 airplane with registration number TC-LJC operated by Turkish Airlines.
Sources at the airport said the Turkish cargo flight was parked at the international airport apron when the Middle East airbus ran into it.
"The Turkish cargo flight was parked at the tarmac when the MEA airbus ran into it l, ripping off part of the empennage of the aircraft.
"The MEA flight was taxiing when it happened," the source said.
The MEA airbus, which had been boarding passengers since 12:00pm, had to disembark every passenger on board.
Another source at the scene of the incident said the Middle East Airline and others had been carrying out commercial operations under the disguise of evacuation flights.
"These people have been running commercial flights under the disguise of evacuation. They come to this country at least three times a week.
"The MEA and even Turkish Airlines and others have been carrying out commercial operations," the source added.
Ex-Pension boss, Abdulrasheed Maina, released from Kuje Prison
Former Chairman of the Pension Reform Task Team (PRTT), Abdulrasheed Maina, has been released from Kuje Correctional Centre nine months after his detention, the News Agency of Nigeria (NAN) has confirmed.
Mr Maina, who was arraigned before the Federal High Court, Abuja, presided over by Okon Abang, on October 25, 2019, by the Economic and Financial Crimes Commission (EFCC) alongside his son, Faisal, and firm, Common Input Property and Investment Ltd., had been in detention since the period.
However, Mr Maina's Lawyer, Adeola Adedipe, in a telephone interview with NAN on Tuesday, said the ex-PRTT boss was finally released on Monday evening after completing the necessary documents for his freedom.
Mr Adedipe, who is from the chamber of Lawyer Ahmed Raji, SAN, said though Mr Maina should have been released July 24, it was delayed till this week due to administrative procedures.
"It was already late last week Friday so they now have a new timeline shifted at 6 'O' clock.
"We went there and everything was done," he said.
On why Mr Maina had been kept in detention after Mr Abang further varied his bail conditions on June 29, the lawyer said: "It was also administrative. There were lapses here and there; transmission of processes from one department of government to another."
He, however, said the development had nothing to do with an act of vindictiveness on the part of the government officials.
Mr Adedipe, who expressed happiness over the release, said the action would not only afford his client to have adequate medical attention but would also afford him time to prepare for his defence.
"We can only thank God and this is good for us because we will now have time to prepare for his defence; we will now have goof conferencing on the matter.
"We will have a better perspective of what the case is all about. And this will also allow him to treat himself knowing he has been very ill in order to stand the trial," he said.
Another counsel to Mr Maina, Afam Osigwe, also confirmed that his client had been released from the correctional centre.
"Yes, Maina came out yesterday (Monday). We have met all the bail conditions but they did not release him until yesterday," he said.
Mr Osigwe said he was happy Mr Maina had been released on bail and that the development would allow him to attend to his health challenge and continue his trial.
The ex-Pension Reform boss, through his lawyer, Joe Gadzama, SAN, had, on June 23, informed the court that Ali Ndume, the senator representing Borno South, had decided to stand as surety for him.
Mr Ndume, who is the Chairman, Senate Committee on Army, had, in a statement on June 24, had also admitted standing as surety for Mr Maina.
He revealed that it took him six months of painful consideration to agree to be a surety for the ex-Pension boss, and that it was part of the cross he had to carry as Mr Maina's elected senator.
The lawmaker said, "It was a hard decision I had to make because I have a duty to represent the good, the bad and the ugly of Borno South."
Mr Abang had, on January 28, varied Mr Maina's bail conditions, following his inability to meet the bail terms granted him on November 26, 2019.
Mr Abang reduced Mr Maina's bail condition from N1 billion to N500 million with a surety in the like sum who must be a serving senator as opposed to the earlier order of producing two serving senators.
The judge ruled that the surety, who should not have a criminal case pending in any court, must have a landed property fully developed in Maitama, Asokoro, Wuse II, Katampe or Central Business Districts of Abuja, with Certificate of Occupancy attached as evidence.
Mr Abang also ruled that the senator would always come to the court at every adjourned date, the lawmaker only needed to come and sign a court register that would be opened at the registry, among other terms.
However, Mr Maina had been unable to get a senator as surety for his release until Mr Ndume decided to do so.
Mr Abang, who had, on June 29, considered the arguments of parties, said it was within the court's jurisdiction to either grant bail by vacating the existing conditions or grant new conditions.
Although Mr Maina is charged with 12-counts bordering on money laundering, he, however, pleaded not guilty to all the charges.
NDDC Contracts: Reps flay Akpabio's letter to Gbajabiamila
House of Representatives Tuesday night said that the eight paragraph letter the Minister of Niger Delta Affairs, Senator Godswill Akpabio to the Speaker, Femi Gbajabiamila did not meet the satisfaction of the parliament. The House said it requested the minister to publish the list of contractors he had alleged were members of the House, expressing disappointment that the minister rather chose to write a letter to the speaker. A statement by the Spokesman of the House, Hon. Benjamin Kalu stated that the House was still considering the letter and may still make good its earlier threat of approaching the court for perjury and defamation against Akpabio if it was not satisfied. Kalu, however, said that the letter had exonerated the 9th House as Akpabio completely withdrew its statement that 60 per cent of the contracts of the Niger Delta Development Commission, NDDC were given to the lawmakers. Kalu said: "Following a motion unanimously adopted by the House, an investigation was ordered into the activities and financial malfeasance of the Niger Delta Development Commission (NDDC) and its Interim Management Committee (IMC) between the periods of January to May 2020. "In a coordinated and calculated attempt to distract Nigerians from the on-going investigation, the Minister of NDDC and the leadership of the IMC raised spurious allegations against members of the National Assembly. The Minister claimed under oath that 60% of all the NDDC projects under investigation were awarded to members of the House between the months of January and May 2020. "Following this disturbing allegation, the leadership of the 9th House issued a 48-hour ultimatum to the Minister to publish a list of the legislators allegedly awarded 60% of the entire projects of NDDC between January and May 2020. Instead of publishing the list for the world to see in the interest of transparency, the Minister in his usual diversionary tactics chose to send an irrelevant 8-paragraph private letter to the Speaker regarding projects of 2018 which pre-date the 9th House of Representatives and had little to do with the bogus claims he made. "The House, therefore, reiterates that the Minister was given an ultimatum to publish names and not to write a personal letter to the Speaker. The Honourable Minister is hereby cautioned to desist from spinning tales and is invited to go public as instructed. "Nevertheless, it will interest Nigerians to know that paragraph 3 of the Minister's letter fully exonerated the 9th Assembly. Also, in paragraph 7, the Minister completely withdrew his previous statement about 60% of the NDDC projects being awarded to members of the 9th Assembly. "Furthermore, the directive to press charges against the Minister has not been lifted by the House as the leadership is busy considering the weight of the Honourable Minister's letter. If it does not clear the doubt and wrong perception, it will be sent to the court for clearance as the Speaker stated. "Once again, the letter's annexures showing 2018 projects have no relevance to what was requested from the Minister because it was outside the scope of his claims, it was also not comprehensive but selective by mentioning only one current member for attracting projects to his constituency and not for receiving contracts. The House is mindful of a letter currently before it where the Minister also applied to attract several projects to his Senatorial Zone during his time at the Senate, does it mean the contracts were awarded to him?" Kalu statement also listed the total number of projects seen in the 2018 and 2019 budgets of the NDDC, saying the number was contrary to what Akpabio listed in his letter. He added that his letter also exonerated the chairman, House Committee on NDDC, Hon. Olubunmi Tunji-Ojo, urging Nigerians to ignore the minister and his antics to deceive them. "It is also instructive for Nigerians to note that the total number of projects in the 2019 NDDC budget was 5959 out of which 5416 projects were rolled over from 2018, which the 9th Assembly obviously had no influence or control over. Therefore, unable to prove his claims, the Minister presented an ineffectual spreadsheet of only 266 projects out of which about 20 projects were attracted by past members of the National Assembly as constituency projects, not as contractors, but in furtherance of their representative mandate. "The projects presented in the Minister's letter are not within the scope of the investigation and do nothing to address the leadership's ultimatum for him to publish the list of names of the members who he claimed took 60 per cent of NDDC projects from January to May 2020. "Also, contrary to the mischievous narrative being peddled on the internet, the only mention of the Chairman of the NDDC Committee of the 9th House of Representatives, Rep. Tunji Ojo in that letter, was as to his alleged request for the complete payment of 19 contractors who had approached him with complaints about NDDC's non-payment for their services. This is, however, an allegation which has been completely refuted by Rep. Ojo and for which there is no evidence linking him. "The one member of the House mentioned in that letter only attracted the project to his federal constituency, in the same manner, that the NDDC MD, EDFA, EDP, Chairman etc applied to the Commission for attention to the needs of their people and were obliged. This attraction of projects does not in any way mean that contracts were personally awarded to them. "Additionally, the letter also listed the names of contract awardees with no evidence linking them to those who attracted the projects to the beneficiary communities. It makes lifting the corporate veil for the directors to be seen and the Corporate Affairs Commission is there to establish who the real owners of the companies are. Until then, it is wrong to attempt to establish a nexus which currently does not exist. The document remains a mere spreadsheet of people who attracted projects to their communities in furtherance of their representative functions. "Nigerians are encouraged to ignore the deflections of the Honourable Minister and continue to ask the right questions as to what happened to the money of the region which has led to a gross disservice to Niger-Deltans. Nigerians should start asking the right questions and demanding the right answers; and the right question remains, "What happened to Nigeria's ₦81.5billion under the charge of NDDC in the space of 6 months?", Kalu asked.
Mamman Daura Seeks Competence over Zoning
Reputed to be the head of the kitchen cabinet of the President Muhammadu Buhari administration, the president's nephew, Malam Mamman Daura, yesterday spoke on the vexed issue of zoning and rotation of the nation's presidency, arguing that competence, not geography should determine the next president of Nigeria in 2023.
"This turn-by-turn, it was done once, it was done twice, and it was done thrice… It is better for this country to be one…it should be for the most competent and not for someone who comes from somewhere," he told the BBC Hausa Service in an interview.
Dismissing the clamour for power shift, he said it was time for the country to unite and go for the most competent person to lead the nation.
According to him, since Nigerians have tried the rotational presidency about thrice already, it would be better to go for the most qualified candidate in 2023 irrespective of whether he comes from the North or the South.
This, he said, would be better for the nation's unity.
He also spoke about his relationship with his uncle, saying contrary to the dominant view in the public domain, he could not possibly dictate public policy to the president.
"Yes, I do visit him to greet him; I do give him advice, but if he asked…I advise him. But I don't go there on my own and insist I must do this or that. No. You don't do that to the government," he said.
Daura, an accomplished journalist and businessman, is widely believed to, along with the late presidential chief of staff, Malam Abba Kyari, have the ears of Buhari and takes the lion share of the blame for perceived missteps of the administration led by his younger uncle.
But in an interview with the foreign broadcast station, he denied teleguiding the president, explaining that while he had access, he was mindful not to take undue advantage of his relationship, pointing out that it would be inappropriate to intervene in the conduct of public affairs without the request of the president.
Daura clarified his relationship with Buhari: "My father was their mother's firstborn. Buhari is the last born." He said he grew up with the president and that they had always been close.
Buhari's wife, Aisha, has been critical of Daura.
In October 2019, a video of the first lady and Fatima, one of Daura's daughters, in a heated argument surfaced online.
The first lady claimed she was denied access to an apartment in the Presidential Villa by Daura's family.
Fatima, however, said Aisha attacked her inside the villa.
In December 2019, the first lady also accused him of issuing a presidential directive without the knowledge of her husband.
Aisha in a statement accused Daura of issuing a directive to a presidential spokesperson, Malam Garba Shehu, not to recognise her office.
"Nigeria's development is hinged on the ability of public officials to execute their mandates professionally, and to be shining examples in their various areas of endeavour. It is not a good sign when officials abandoned their responsibility and start clutching at straws," the first lady had said.
Southern Kaduna: Aid Worker Narrates How Mysterious Rain Quenched Flames As Gunmen Set ECWA Church On Fire
An aid worker has recounted how a mysterious rain quelled a fire that was set on Evangelical Church Winning All (ECWA) by herdsmen who recently attacked Zikpak, Jema'a Local Government Area of Kaduna State.
Assailants of Fulani extraction attacked the Zikpak community last week, killing people and leaving them homeless
The source said, "The attackers attempted to burn down the ECWA church building but only God knows how that miracle occurred as the rain began to fall. It stopped the fire that was already set on the building."
The aid worker told SaharaReporters that a young cleric, identified as Rev Kuyet Shamh Ishaya(25), was killed in the attack by the herdsmen.
The source said Ishaya, who had recently graduated from the Evangelical Church Winning All (ECWA) Theological Seminary, was preparing to get married.
While explaining that the Zikpak community is less than 2km drive away from the Joint Task Force (JTF) base, the aid worker said other survivors had been moved to the state hospital for treatment.
The attacks have rendered many of the residents homeless.
SaharaReporters gathered Tuesday night that many of the residents, who were displaced by the attacks, have been moved to the Internally Displaced Persons (IDP) Camps.
In a telephone interview with SaharaReporters, Rev. Gambo Waziri, the head of Mercy IDP Camp in Zonkwe, said over two thousand persons affected by the attacks are now in the camp.
Waziri noted that the displaced persons came from over 20 different villages, mostly in the Jema'a Local Government Area where the state government has now extended the 6 pm to 6am curfew.
"Four villages were severely affected by the attacks, and, unfortunately, it happened when the curfew was on.
"The situation in the IDP is fine. There are security personnel ensuring our safety here at the camp."
Presidency explains why Nigeria still sells electricity to Togo, Niger, Benin amid persistent blackout
The Presidency has explained why despite the fact that power generated in Nigeria is insufficient, the country still distributes electricity to Togo, Niger and Benin.
The Presidency said the distribution of electricity to the neighbouring countries was due to Multilateral Energy Sales Agreement with their governments so that they would not dam the waters that feed Nigeria's major power plants in Kainji, Shiroro and Jebba.
The Special Adviser to the President on Media and Publicity, Garba Shehu stated this in a statement on Tuesday.
Shehu was responding to a publication by a Nigerian newspaper which had decried the situation where Nigeria sells electricity to neighbouring countries on credit while blackouts still persist in the country.
In his reply Shehu said, "It is most disappointing that sensationalism has dominated the thinking and ethos of institutions that citizens look up to with trust, confidence and reliability.
"Monday edition of the Punch checks all the boxes in terms of an abject failure to honour these time-tested traditions with its news piece: "Nigeria exports USD81.48bn electricity on credit as country's blackout persists," is, to say the least, hyperbolic and terribly misleading.
"Apart from the fact that the figure quoted is far from accurate, out-dated and therefore not reflective of the current reality, the overall cost of power generated and sold by Nigeria in the period covered by the report is not anywhere close to what was mentioned by the paper.
"The actual cost of electricity generated within the said timeframe (2018-2019) by all the electricity generation companies in Nigeria was about N1.2 trillion ($4 billion).
"Over 90% of the electricity generated was distributed and consumed by consumers across the 11 electricity distribution companies in the country.
"Power exported to Niger, Benin and Togo based on Multilateral Energy Sales Agreement with the Government of Nigeria is on the basis that they would not dam the waters that feed our major power plants in Kainji, Shiroro and Jebba."
Speaking on what the countries are owing Nigeria for the electricity sold to them, Shehu said:
"As of the last review in 2019, the amount of indebtedness to all three customers stood at $69 million, subsequent upon which several payments were made to NBET. Much of this has been repaid by the debtor nations.
"As of today, Niger owes only USD 16 million and Benin, USD 4 million, adding up to the Naira equivalent of about N1.2bn."
He explained that the essence of the said bilateral agreements, "by which we give them power and they do not build dams on the River Niger means that Nigeria and her brotherly neighbours had avoided the unfolding situation of the Nile River between the sovereign states of Ethiopia, Sudan and Egypt.
"In the future, we advise the newspaper to seek clarity from the market operator which is the Transmission Company of Nigeria, TCN. This process of fact-checking only improves your standing in the public arena."
Southern Kaduna killings: You'll reap what you sow, mark my words – Apostle Johnson Suleman
Apostle Johnson Suleman of Omega Fire Ministries has condemned the action of those in power over the ongoing genocide in the Christian dominated Southern Kaduna State by suspected armed Fulani herdsmen and mercenaries.
He said he was saddened over the incessant killings in the Southern Kaduna, adding that this was the worst form of leadership the country had ever experienced.
The cleric disclosed this in a tweet via his official Twitter page on Monday night.
Apostle Suleman wrote: "The killings in Southern Kaduna breaks one's heart…human lives?…watched a video and left in tears..we are saddened that this is the worst of the worst form of leadership we have ever experienced..You all will reap what you sow..mark our words..(Galatians 6.7)."
DAILY POST recalls that Southern and MiddleBelt Leaders Forum (SMBLF) had recently criticized the attitude of the President Buhari's administration on the killings in Southern Kaduna.
The forum in a statement jointly signed by Yinka Odumakin (South West), Chief Guy Ikokwu (South East), Senator Bassey Henshaw (South-South) and Dr Isuwa Dogo (Middle Belt), condemned a statement by the Senior Advisee to the President, Garba Shehu who claimed the killings were politically motivated.
The group in the statement called on the government to desist from making claims that will further flame the crisis.
Also, the Human Rights Writers Association of Nigeria, HURIWA, had expressed its dismay with the indifference shown by the Sultan of Sokoto, Sa'iad Abubakar Muhammadu, John Cardinal Onaiyekan, the most senior Catholic clergy in Nigeria, Catholic Bishops Conference of Nigeria, CBCN, and the national leadership of the Christian Association of Nigeria, CAN, for not speaking out in condemnation of the Federal and the Kaduna State governments.
Meanwhile, the Inspector General of Police (I-G), Mr Mohammed Adamu, has ordered full enforcement of the curfew imposed on parts of Southern Kaduna by the state government following recent violence in the area.
Edo chiefs, elders reject Oshiomhole's pleas, urge Ize-Iyamu to try out his luck at guber poll
A cross-section of senior Benin chiefs on Sunday, rejected efforts by the former National Chairman of the All Progressives Congress (APC), Adams Oshiomhole, to drag them into partisan politics, urging the APC candidate, Osagie Ize-Iyamu to try out his luck at the poll, come September 19, 2020. According to the chiefs, their traditional duties to Edo people, irrespective of the political parties they belong, restrain some of them from campaigning for any candidate, and would not be swayed by Oshiomhole's genuflections and pleas. "Edo people are very rational people, they know who to vote for on September 19. Some of us are pensioners and we know the candidate that will not delay our monthly pension. The civil servants, teachers and other government workers know the candidate that will prioritise their wellbeing and sustain the ongoing reforms in all sectors of the state." The chiefs who pleaded not to be mentioned noted that some of them occupy very sensitive positions in the palace of His Royal Majesty, Omo N'Oba N'Edo, Uku Akpolokpolo, Oba Ewuare II, hence would join the Benin monarch in prayers for a peaceful election in the state. "Some of us came for this meeting with Oshiomhole to hear what message he has for us. But I felt embarrassed when he went down on his knees to start begging us to vote for the APC candidate. Oshiomhole said he made a mistake for campaigning for Obaseki in 2016. What is the guarantee that he is not making a worse mistake this time? "We are not children, we can't be manipulated by politicians. Oshiomhole had his time as governor for eight years, and all Benin people supported him. He should allow Edo people to choose their leader this time, without being hoodwinked," one of the chiefs said. He added that "the majority of Edo people will support the candidate that is committed to a peaceful and secure state devoid of warlords and killer gangs, to sustain the progress we have witnessed in all aspects of our lives in recent times."
Here are the names of lawmakers who benefited from NDDC contracts, according to Akpabio
Niger Delta Minister Godswill Akpabio has sent a list of lawmakers who benefited from contracts awarded by the Niger Delta Delta Development Commission (NDDC) to Speaker of the House Femi Gbajabiamila.
During a House committee hearing on July 20, 2020, Akpabio had disclosed that lawmakers are the biggest beneficiaries of the corruption that has become the story of the NDDC.
Gbajabiamila had then asked the minister to produce the names of the lawmakers within 48 hours or face the full wrath of the law.
In a document attached to his response to the ultimatum by the House of Representatives, Akpabio listed four senators who received 74 contracts from the commission between 2017 to date.about:blank
He accused the Chairman of the House Committee on NDDC, Hon. Olubunmi Tunji-Ojo, of inserting 19 contracts worth N9 billion into the 2019 NDDC budget.
According to Akpabio's list, the Chairman of the Senate Committee on NDDC, Senator Peter Nwaoboshi, allegedly executed 53 NDDC projects from 2017 to date.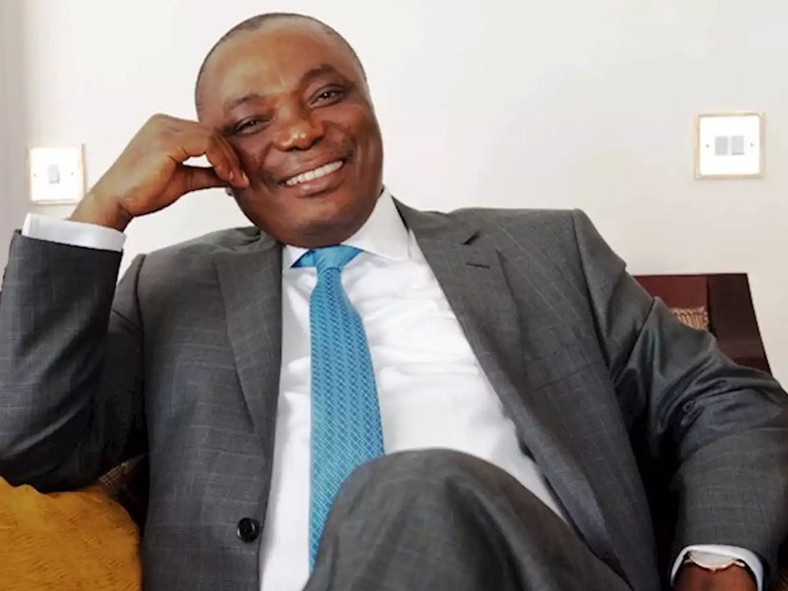 Sen. Peter Nwaoboshi
He also accused three other senators namely: Matthew Urhoghide, James Manager and Sam Anyanwu of executing a total of 21 NDDC contracts during the period under review.
In the document with a three-page covering letter titled: "Some Niger Delta Development Commission (NDDC) Contracts Allegedly Given to some Members of the National Assembly – Senate and House of Representatives," the contracts listed against Nwaoboshi's name included Emergency Repairs of Asue Street, Owa Phase 2; Emergency Repairs of ldumuogbe Road via Ojemaye;
Emergency Repairs of Otolokpo College Road, Otolokpo; and Emergency Repairs of Police lshu Ani Ukwu Road, Issele Uku in Delta State.
They also included Emergency Repairs of old Sapele Agbor Road, Obiaruku; Emergency Repairs of Ehwerhe Obada Road Agbarho Road;
Emergency Repairs of Hon. Ifeanyi Eboigbe Street, Boji Boji Owa/Goodwill Street, Owa Alero; and Emergency Repairs of Ahiama Okwu to Obuocha Okwu among others, all in Delta State.
Other lawmakers that Akpabio listed projects against are, Senator Mathew Urhoghide (six projects), Senator James Manager (six projects); former Senator, Sam Anyanwu (19 projects), and others simply identified as Ondo and Edo representatives, with the project costs not supplied by the minister.
Akpabio also listed one Mutu's name against 74 projects which included various emergency road projects in Delta, Akwa Ibom, Bayelsa, and Rivers States.
In accusing the Chairman of the House of Representatives committee on NDDC, Tunji-Ojo, of padding the 2019 budget of the NDDC with 19 contracts worth N9 billion, the minister revealed that "in the 2019 budget, the Executive Director in charge of projects forwarded to me the attached list of 19 Nos. old contracts amounting to almost N9billion after tax, that the House of Representatives Committee Chairman on NDDC, Honourable Tunji-Ojo, insisted that the IMC of NDDC must pay before 2019 budget details could be released to the commission."
In the letter addressed to the House speaker through the Clerk of the House of Representatives, Akpabio further stated that "It has always been known that the two chairmen of the committees on NDDC in both chambers yearly exhibit unusual influence to the exclusion of committee members and even the management of the NDDC in appropriating funds to details embellished in the budget after the passage of line items at the plenaries.
"To show you some typical examples, herewith attached are documents showing the nature of contracts, amount of such contracts (in some cases), date of awards and beneficiaries. Some were awarded to the two chairmen of both committees in the House of Representatives and the Senate, respectively, serving at the period of the awards (Annexure 'B', 'C' and 'D').
"However, due to the 48 hours' notice, the forensic auditors could not sift through the thousands of files in their possession to provide more."
Akpabio continued: "The investigating Committee on NDDC refused and/or neglected to give me the opportunity to explain that reference to most NDDC contracts yearly being awarded since 2001 from the records allegedly to members of the National Assembly in both Chambers were done without the knowledge of the alleged beneficiaries.
"However, the two Chairmen of the Committees in both Chambers had adequate knowledge;
"I never referred to members of the 9th National Assembly as beneficiaries of NDDC contracts as NDDC is yet to fully implement any NDDC budget since the commencement of the 9th National Assembly.
"In fact, the 2019 budget passed in February and harmonised between the 4th and 5th of March 2020 was received by the commission in the middle of April 2020, when the same was designated to expire on the 31st of May, 2020.
"However, it is pertinent to point out that the Clerk of the National Assembly forwarded a letter Ref. NASS/CNA/115/VOL.38/1175, dated March 20, 2020, without attaching the budget details indicating that the 2020 budget of the NDDC passed into Law was being forwarded (copy of the letter is attached as Annexure 'A').
"This anomaly was brought to the attention of the Senate Ad Hoc Committee investigating a purported financial recklessness by the management of the commission in July 2020, though the first outcry was on allegation of missing N40bn which was totally untrue."
Accused lawmakers react
Some of the accused lawmakers have denied the allegations.
Nwaoboshi told ThisDay newspapers that he is challenging Akpabio to publish the names of the directors and shareholders of the companies that executed the said 53 NDDC contracts.
"He (Akpabio) is confused. I challenge him to publish the directors and shareholders of these companies. I don't award contracts and I don't pay for contracts. My brother, go to CAC and find out the truth. I pity him," Nwaoboshi said.
Tunji-Ojo described Akpabio's allegation as spurious and diversionary.
"He didn't say I padded the budget; what he wrote in his letter that was read which I heard was that the Executive Director in charge of Projects told him that I said they should pay for 19 old contracts before we could pass their 2019 budget. That is what he said, not that I padded the budget, there are two different things.
"I have never made such a request and I have challenged them to bring evidence that I told them to do that. These are just spurious allegations as usual.
"And again, thankfully, he did not say the contracts are my contracts; he said 19 old contracts; that is, there are already existing contracts, not new contracts," Tunji Ojo said.
"Even though there is nothing criminal to say go and pay your debtors. After all, I'm not asking them to pay me. But I didn't even say so and I have challenged them since last week Thursday publicly that they should go and bring evidence.
"There is nothing like that; all these things are just to divert attention from key matters and of course, that's what they are trying to achieve.
"There is absolutely nothing like that. They started by saying I have 17 kilometres of road, later on, they came back and said it is six kilometers, later on, they came back and said that I told them to make payment. They have said too many things over too many times. Lies are variables, only the truth is constant.
"They keep changing their stories just to get public sympathy to divert the attention of Nigerians away from the crux of the matter, which has to do with the activities of the IMC from January till date."
The NDDC has been mired in corruption since it was established in 2000 to bridge the development gap in the oil rich but impoverished Niger Delta region.
I Don't Think Nigerian Military Has Capacity To Be Accountable—Campbell, Former US Ambassador To Nigeria
John Campbell, a former US Ambassador to Nigeria, says Nigerians have lost trust and confidence in the government.
He berated the attitude of the government and Nigerian politicians, saying the people have never been at the centre of governance in the country.
Campbell spoke during an interactive session on insecurity organised by SaharaTV over the weekend.
The US envoy says he does not think the Nigerian military can be transparent and accountable.
"The lack of confidence and faith amongst many Nigerians in the institutions of government is very worrisome," he said.
Campbell said Nigerian political leaders have had a long history of not being accountable to the people. This, according to him, reflects on how the country's big budget for defence has not yielded much success.
"This culture feeds directly into corruption and institutional weakness," the former ambassador said.
Campbell stressed the need for restructuring in Nigeria so that the institutions are accountable to citizens.
"There is no formula to restructuring, all that is needed is for the people to sit, think, look for what will work for everyone and create a strategy," he said.
In her remarks, Aisha Yesufu, rights activist and co-convener of the Bring Back Our Girls movement, noted that the primary function of the government was to secure the lives and property of citizens but added that the government had failed to do that.
She said Nigerians allowed the government to get away with the abdication of their duties.
She said, "The Nigerian government has not only failed the Nigerian people, but they have also failed themselves. You see the impunity, disregard and disdain for Nigerians. They can get away with it because we are a nation of people who are ready to allow them to abdicate their responsibilities."
Ossai Ojigho, Country Director, Amnesty International in Nigeria, said equity, fairness and justice make it a lot easier to navigate the cumbersome nature of the classifications.
"The government says we are one, but they do not address the divisions and the dissatisfaction that the people harbour towards themselves. They deliberately set the narrative of difference to push a certain agenda," she added.
Dr Kole Shettima, a public scientist, stressed the need for continuous activism to strengthen institutions across the board.
"We have significant structural problems and constitutional problems. We need to challenge the constitution. I believe that we have to challenge it in different ways and manners to protect the little spaces that we have.
"Part of the strategy is to empower individuals and even some state governments to challenge powers at the centre.
"If many of our state governors become president of Nigeria, we are probably going to be in the worst situation than we have found ourselves because of the way they have been behaving and trampling on the rights of people," he said.
Reps demand evidence of $11b withdrawal from ECA
THE House of Representatives has requested documentary evidence of over $11 billion withdrawn from the Excess Crude Account (ECA) between 2005 and 2007 during former President Olusegun Obasanjo's administration.
Chairman of the Ad-Hoc Committee on Power Sector Reform and House Leader Alhassan Ado Doguwa issued the directive after a presentation before the committee by Accountant General of the Federation (AGF) Ahmed Idris.
Doguwa also queried the discrepancies in the amount withdrawn from the ECA; the N1.3 trillion announced by the Federal Ministry of Finance in its submission before the committee; the need for clarification on an additional $2.9 billion withdrawn from the ECA; another N600 billion assurance facility paid in 2019; and N701 billion loan given to the Nigerian Bulk Electricity Trading (NBET) company between 2017 and 2018.
It was gathered that former President Obasanjo informed the National Assembly via a letter Ref. No: PRES/134 of September 9, 2005 that $2,859,390,31.61 was released from the Excess Crude Savings account for the National Integrated Power Projects (NIPP) from 2005 to 2007.
Idris told the committee that $8.234 billion was expended between 2005 and 2007 from the ECA as approved by the National Economic Council (NEC).
The AGF document to the National Assembly said: "You may wish to note that mandates were issued to the Central Bank of Nigeria (CBN) for the total sum of $3,068,167,378.92. However, mandates for the sum of $364,513,747.31 were not applied by CBN and the total sum of $364,513,747.31 was reversed.
"Subsequently, approval was given to use part of the unapplied mandates for the payment of $155,736,700 to Kaztec Engineering Ltd, leaving a balance of $208,777,047.31 as analysed in the summary and Ledger.
"On 19th June, 2008, the National Economic Council approved the sum of $5.375 billion be sourced from Excess Crude Savings Account by Federal, States and Local Government Councils in the sum of $2,463,448,500, $1,948,244,000 and $963,307,500 respectively and to be utilized on the Emergency Power projects. The total amount withdrawn for the power project from ECA was $8,234,390,331.61".
He added that a letter dated November 23, 2005, with Ref. No: PRES/87/111 signed by Taiwo Ojo who was Special Assistant to the President in reference to a letter with Ref. No: FMP&S/HM/ABJ/033 dated 22nd November, 2005, conveyed Mr. President's approval of $2.5 billion (N309.7 billion) for the implementation of Niger Delta Integrated National Power Project.
The breakdown of the funding of the Niger Delta Power Holding Company (NDPHC) and National Integrated Power Projects contributed by the three tiers of government showed that the Federal Government contributed $3,773,952,839.22 (45.83%); States contributed $2,984,670,057.16 (36.25%) while Local Government Councils contributed $1,475,767,435.23 (17.92%).
The House Leader observed that the President's letter (Ref. No: PRES/134 dated 9th September, 2005) sent to the President of the Senate and the Speaker of the House of Representatives, referred to by the AGF could be a mere notice for the record or normal record keeping, hence the need to produce the copies of approval for the $2.9 billion, being the clearing point for all financial transactions for the Federal Government.
Responding to questions on the refund of the $8,234,390,331.61 withdrawn from the Excess Crude Savings Account and the privatisation proceeds as encapsulated in the President's letter, the Accountant General said "So far the treasury has not seen anything being paid back. Yet efforts are ongoing towards this direction"
On the release of N701 billion and another N600 billion to NBET, Idris denied knowledge of the funds, stressing that the "payment is outside the treasury. We are not aware of it."
He however noted that funding arrangement to meet the power sector and other intervention programmes could be sourced from Development Partners or other sources, as applicable to the CBN intervention scheme for the Anchor Borrowers Scheme in the agricultural sector.
On his assessment of the power sector and whether the country got value for the investments so far made, he said: "I don't know. My assessment is that we are still struggling to get right the infrastructure."
The Director General of Debt Management Office (DMO), Ms. Patience Oniha, said $1 billion Eurobond commercial loan was sourced from investors at commercial rate as a result of the approvals of the Federal Executive Council and the National Assembly for the power sector.
She said $500 million of the money was due for repayment in five years while additional $500 million to be repaid within 10 years was also sources.
She informed the lawmakers of the $150 million loan sourced by the Rural Electrification Agency (REA) under the Nigerian Electrification Project, out of which $0.71 million (representing 1.47%) has so far been released to the agency by the Development Partner.
Doguwa expressed displeasure about the failure of CBN Governor Godwin Emefiele to honour three invitations sent to him by the ad-hoc committee and threatened that the House might compel his appearance should he fail to appear at the next hearing.
Return NDDC to the Presidency, Ijaw Leader Tells Buhari
The Coordinator of the Ijaw Monitoring Congress and a former Publicity Secretary of the Ijaw National Congress, Mr. Joseph Evah, has called on President Muhammadu Buhari to return the Niger Delta Development Commission (NDDC) to the Presidency.
Evah also demanded that institutions that investigate and probe frauds should be used to probe the NDDC instead of politicians when he appeared as a guest on the Morning Show of the Arise Television, where he reacted to the recent investigation of corruption that involved the acting Managing Director of NDDC, Professor Kemebradikumo Pondei.
He recommended that the Economic and Financial Crime Commission (EFCC) should be brought in to probe the NDDC.
"We are begging the president to do what is right for us; remove politicians from NDDC, checkmate this drama that is happening for the sake of our children because there is a lot that NDDC can do for our generation and the future generation and the presidency know what is right.
"Our youths are not engaged. The major problem of the Niger Delta is our governors. If we have proactive governors our problem is half solved," Evah said.
Presidency behind Senate's call for Service Chiefs' sack – Sources
The Nigerian Senate on Tuesday called on Service Chiefs to "step aside".
On Wednesday, a source close to the federal government claimed that the Senate resolution was reached at the Presidential Villa, Abuja.
On Friday July 17, President Muhammadu Buhari had a parley with Senate President, Ahmad Lawan, and House Speaker, Femi Gbajabiamila.
The source asserted that the meeting agreed that the legislature should demand the ouster of the Service Chiefs.
He said: "The lawmakers are providing cover for Mr. President to execute his plan to replace the top military hierarchy. Their removal was sealed at the meeting.
"You asked why Mr. President has not fired them already? This has been long delayed for reasons best known to him; he now has the rationale.
"Also remember, after that meeting, he warned ministers and heads of agencies' to respect the National Assembly.
"That comment was not just about their attitude, disregard for lawmakers' invitation/summons or ongoing investigative hearings.
"All of this fits into a bigger political play. NASS is being used to provide cover for Mr. President to do what he wants to."
The military chiefs, appointed by Buhari in 2015, clocked 5 years in office on July 13.
Arguably, their tenure is the longest enjoyed by security heads since Nigeria became an independent country.
They are Maj. Gen. Abayomi Olonishakin – Chief of Defence Staff; Rear Admiral Ibok-Ete Ekwe Ibas – Chief of Naval Staff, and Air Vice Marshal Sadique Abubakar – Chief of Air Staff.
But despite the spate of insecurity, Buhari has refused to fire them.
Nigerians and groups have been protesting even in the face of Police harassment and intimidation.
This has not deterred them from condemning the president for retaining the quartet.
They say Buhari, a retired General, only issues occasional directives that are yet to change the situation.
Security and the economy were they two issues the president and the All Progressives Congress (APC) based their electioneering campaign on.
On a weekly basis, officers and soldiers fighting Boko Haram/ISWAP are killed in action, with some deserting or resigning from the Armed Forces.
Hundreds of marauding terrorists and bandits continue to maim civilians; women and children are not spared.
Nigeria's security challenge may be aggravated with the invitation to bandits operating in North-Central and North-West by Boko Haram factional leader, Abubakar Shekau.
A Shekau commander requested "brothers in Lake Chad, Cameroon, Sambisa, Niger State, Zamfara State", to join the sect.
"Keep doing it (attacks) because Allah instructed us in the Holy Quran to strive harder for His cause. Allah has instructed us to kill everyone that is unbelieving."
"We thank God who put us on this path, to promote His words and institute His law. We call you to join us to institute Sharia globally. When you come, we will accept you according to (Shari'ah) law, and we (will) worship Allah as He commands us."
Meanwhile, going by the latest position, Nigerian lawmakers too have had enough.
On Tuesday, the Senate told the Service Chiefs to go after considering a motion on the rising number of casualties in the Nigerian Army and other security agencies.
The motion for their resignation was contained in a proposed amendment to the resolutions of the Senate.
It was moved by Francis Adenigba Fadahunsi (PDP – Osun East) and seconded by Betty Apiafi (PDP – Rivers West).
The Red Chamber also urged Buhari to urgently provide modern equipment to enhance the operational capabilities of the military.
He decried that similarly, 19 were wounded and 9 declared missing.
"The Senate is disturbed that in Katsina again, about 20 soldiers were also ambushed and killed while several others were wounded. The Senate appreciates the sacrifices of our armed forces in the fight against insurgency, banditry and protection of the territorial integrity of Nigeria," he said.
Ndume warned that if the trend continues, there will be grievous implications on the fight against insurgency and banditry in Africa's biggest nation.
After one minute silence in honour of fallen soldiers, the Senate mandated the joint committee on Army, Airforce, Navy, National Security and Nigeria Police, to receive briefings on the current conditions of affairs.
Lawan charged the committee to look into the desertion of soldiers battling enemies of the state.
"The spirit of this motion is that our Armed Forces are trying very hard, but just like the President said, their good is not good enough. We need to continue to encourage and provide for them. They lay their lives on behalf of us.
"It is very sad that some of them are alleged to have deserted the war front. We need to get to the bottom of this. Our joint committee should be able to find out the facts about this allegation of over 200 deserting the war front", Lawan added.
Big Brother Naija is evil; we must clampdown on it –CAN
The Christian Association of Nigeria (CAN) has declared that the Big Brother Naija (BBN) reality TV show, currently ongoing, should be scrapped because it is evil and promotes immorality.
Stanley Dimkpa, Chairman of CAN in Rivers State, who made the call in a statement on Tuesday in Port Harcourt, said that the TV shows that promote justice, morals and activities that are aimed at pleasing God and humanity should be encouraged instead.
The CAN Chairman who also urged political office holders and other stakeholders to discourage immoral activities, kicked against the ongoing reality show, describing it as evil and urged well-meaning Nigerians to join in the protest against it.
According to him, the immorality being portrayed in the BBNAIJA show should be vehemently condemned because it breeds evil.
He said; "As Christians this, this ceremony is aimed at promoting diligence and reinvigorating a positive lifestyle and collectively making our state better.
"We should encourage a state where tribe, creed, political party and church do not matter in the scheme of things but a state where equity, equality, qualification, truth and hard work are necessary criteria and conditions for justice.
"A state where promotion and appointments in all fields of life are based on good morals will encourage everyone to abhor evil and do what is right.
"All these are needed to replace what we have in our world today where societal ills, crimes and immoral behaviours are geometrically increasing due to bad governance, poverty and reward for wrong doing, such as Big Brother Naija.
"I want to emphasize Big Brother Naija because all of us have to fight collectively to stop this immoral act and injustice in our land, as Christians and Africans, we have respect for mankind.
"For those of us that have allowed our friends and families to encourage the patronage of Big Brother Naija, know that it is an evil and we must clampdown on it," he said.
Presidency Adamant, Tells Senate Fate of Service Chiefs, President's Prerogative
•Senators decry worsening security situation, demand Olonisakin, Buratai, others' resignations
Omololu Ogunmade and Deji Elumoye in Abuja
The presidency yesterday disagreed with the Senate over its call on the service chiefs to either step aside or be sacked over the worsening security situation in the country.
A statement by presidential spokesman, Mr. Femi Adesina, said going by the constitution, the appointment or removal of service chiefs, like other appointees is the prerogative of President Muhammadu Buhari and he would be guided by national interest on whether to fire or to continue to retain them.
The statement was a riposte to an earlier resolution yesterday by the Senate asking the Chief of Defence Staff, Gen. Abayomi Olonisakin, and the three other service chiefs to resign forthwith over their inability to address the insecurity in the country.
The other service chiefs are Chief of Army Staff, Lt. Gen. Tukur Buratai; Chief of Air Staff, Air Marshal Sadique Abubakar; and Chief of Naval Staff, Vice Admiral Ibok- Ete Ibas.
The statement said the presidency had noted the resolution, but he would only do what he considered to be in the interest of the country.
It said: "The Senate Tuesday adopted a resolution calling on the service chiefs to resign or be sacked due to the multi-pronged security challenges in the country.
"The presidency notes the resolution and reiterates that appointment or sacking of service chiefs is a presidential prerogative and President Muhammadu Buhari, in his capacity as Commander-in-Chief of the Armed Forces will do what is in the best interest of the country at all times."
The call for the resignation of the service chiefs was a sequel to the adoption of a motion entitled: "Rising Number of Casualties Among the Nigerian Army and Other Security Agencies," moved by the Chairman of the Senate Committee on Army, Senator Ali Ndume.
Ndume, who came via point of Order 43, had while explaining the dire situation in Borno and other states in the North said in the last few days, scores of soldiers had been killed, while others had been declared missing by army authorities.
He said: "The Senate notes with concern the number of casualties among the Nigerian Army and other security agencies. Just recently, 24 soldiers were ambushed and killed along Maiduguri-Damboa road in Borno State, 19 were wounded and nine were declared missing in action.
"In Katsina, soldiers were also ambushed and killed while several others were wounded and the number of casualties is not known.
"The Senate appreciates the sacrifice of our armed forces in the fight against the insurgency and banditry and protection of territorial integrity and several other security assignments given to them.
"The Senate is concerned that if the trend continues, it would have serious implications on the fight against insurgency, banditry. It has been alleged that over 200 soldiers voluntarily resigned their engagement or appointment with the Nigerian Army."
Contributing to the motion, Senator Ibrahim Gobir, identified lack of coordination among the military, as the major reason for the setback in the fight against banditry and insurgency.
According to him, lack of coordination and cooperation recently led to the sacking of 13 villages hitherto recovered by the military while a local government headquarters is also being occupied by bandits.
Leader of the Senate, Senator Yahaya Abdullahi, said while many security reports had been submitted to the executive, but no action had been taken.
He, therefore, called for a change of tactics by the military.
He said: "This Senate will not keep quiet to the importance of this issue. And whenever challenges of the nature that have occurred as narrated by Senator Ali Ndume, we should come out very clearly to show our disgust and at the same time commend those operating as security forces who lay their lives so that we can survive to be free."
A former deputy president of the Senate, Senator Ike Ekweremadu, also said the frequent losses of lives and the apathy in the military were a dangerous sign.
He added that the primary responsibility of government is the protection of lives and property and urged the government to take charge and safeguard the lives of Nigerians.
In a supplementary prayer, Senator Francis Fadahunsi moved for the sacking of the service chiefs, and in an overwhelming response, senators for the first time since the Ninth Assembly was inaugurated, adopted the prayer.
Fadahunsi had said: "Thank you Mr. President, distinguished colleagues. The additional prayer is that the present crop of service chiefs should step aside for the new ideas to come in so as not jeopardise security system."
The Senate, thereafter, constituted a joint committee to receive briefing on the state of affairs of the security services to determine the next line of action.
The joint committee, which has four weeks to report back to plenary, is made up of Defence, Army, Air Force, Navy, National Security, Nigeria Police and Interior with the Defence committee leading the interface.
Commenting on the motion, President of the Senate, Dr. Ahmad Lawan said: "The spirit of this motion is that our armed forces are trying very hard just like the president said.
"The good is still not enough but we need to continue to encourage them, we need to continue to provide for them, they lay their lives on behalf of all of us and of course, it is very sad that some of them are alleged to have deserted the war front. We need to get to the bottom of this.
"This our joint committee should be able to find out the facts about this allegation of over 200 deserting the war front and of course those that are dead we will observe a minute silence."
BREAKING: Mention NASS members who got NDDC contracts, Reps tell Akpabio
The House of Representatives has asked Minister of Niger Delta Affairs, Senator Godswill Akpabio, to publish, within 48 hours, members of the 9th National Assembly who got sixty percent of contracts from the Niger Delta Development Commission (NDDC).
Ruling on a matter of privileges brought by Minority leader, Ndudi Elumelu, Speaker Femi Gbajabiamila said the Minister, who alleged 60 percent of contracts from the NDDC were given to members of the National Assembly, should publish the benefiting lawmakers, especially members of the 9th Assembly.
He further said the names of their companies and the contracts they got should be published or face the wrath of the House
Although he said his initial reaction was to have a good laugh when the Minister made the allegations, he realised it infringes on the integrity of the House.
He said the Minister owes it a duty to himself, the House Committee on Niger Delta, the people of Niger Delta and Nigerians to publish the names of lawmakers who got contracts from the NDDC.
Binani Air debuts soon
THE aviation sector is set for a major gain with plans by a reputable firm, Binani Group of Companies, to float a domestic airline.
The new carrier, Binani Air, according to aviation sources, has applied to the Nigeria Civil Aviation Authority (NCAA) for an Operational Licence.
Binani Group of Companies was founded by a foremost politician, Senator Aishatu Dahiru Ahmed Binani (Adamawa Central).
She has relinquished her stake in the firm as required by the law.
Her political associates, supporters and well-wishers from Adamawa State and the Northeast geo-political zone have embraced the big aviation leap by the Binani Group of Companies, which is targeted at boosting the economy of the zone.
It was gathered that the enthusiasm about Binani Air followed the track record of the founder of Binani Group, who is rated as a first class entrepreneur in the Northeast.
The Northeast has no registered indigenous carrier, a development which has made the emergence of Binani Air historic.
It was learnt that the new airline will form a partnership with globally reliable and efficient airlines in the U.S., the Middle East, Asian and two prominent African carriers.
Binani Air will be made up of 80 per cent shareholders' investment, creating a record of value addition in attracting Foreign Direct Investment into Nigeria.
Akpabio accuses National Assembly for cornering NDDC projects. (Video)
Minister of Niger Delta Senator Godswill Akpabio during the Public hearing on NDDC accuses the National Assembly of cornering 60% of NDDC projects. this development didn't go down well with the House of Representatives committee.
INVESTIGATION: From Jonathan to Buhari: Inside Nigeria's multibillion naira railway fraud
On March 19 this year, eight officials of the Federal Ministry of Transportation and the Nigerian Railway Corporation huddled together in Abuja with representatives of three contracting firms handling various sections of the Port Harcourt – Maiduguri Eastern Railway.
The meeting had a singular agenda: the narrow-gauge rehabilitation project – broken into three contracts – had failed and the government had now decided to wrest the contracts from the companies to enable it to breathe life into the project.
Mohammad Babakobi, the director of railway service at the transportation ministry, who chaired the meeting, lamented that the project, awarded in March 2011, "could not be completed till date despite the huge funds and commitment of the Federal Government."
During the meeting, there were back and forth arguments over why the contractors failed in delivering on the project. But in the end, the contractors were given a one-week ultimatum to submit exit plans so the government could explore alternative plans to execute the project.
Insiders at the transportation ministry told PREMIUM TIMES the three firms – Eser W.A. Limited, CGGC Global Projects Nigeria Limited and Lingo Nigeria Limited – have since complied with the directive. For weeks, PREMIUM TIMES tried to obtain details of the exit plans submitted by the contractors but officials were reluctant to make the documents available.
The Eastern rail line was first constructed by the British several years before the country's Independence in 1960. Before it fell into comatose, the line facilitated movement and trading between the south and the north, accelerated urbanisation in Kafanchan and Jos, and buoyed the mining sector.
In May 2010, months after he came to power, President Goodluck Jonathan launched an ambitious project of resuscitating and expanding the country's rail lines. One of the lines identified for immediate rehabilitation was the Port-Harcourt — Maiduguri corridor. The rehabilitation work was partitioned into three contracts.
The 463km Port Harcourt-Makurdi segment was awarded to Eser W.A. Ltd for N19.2billion while CGGC Global Projects Nigeria Limited was charged with rehabilitating the segment that runs from Makurdi to Kuru for N24.5 billion. Lingo Nigeria Limited was hired for N23.7 billion to rehabilitate the Kuru-Maiduguri segment. Going by the contract documents reviewed by this paper, Messrs Eser and Lingo were to deliver on their contracts in 10 months while Messr CGGC Global had a completion period of eight months.
But nine years after, the contractors are yet to deliver. If anything, the N67.3 billion project has failed. How much exactly has been paid out cumulatively to the three contractors remained unclear, although insiders say several billions have been wasted. Officials are now scrambling to design a way forward for the failed project.https://tpc.googlesyndication.com/safeframe/1-0-37/html/container.html
A month-long investigation by this paper has, however, shown that the most problematic of the contracts was that awarded to Lingo Nigeria. Our investigation involved an extensive review of documents, interviews with officials and tracking of the rail track across three states, namely Plateau, Bauchi, and Gombe.
Lingo is owned by a politician and businessman, Linus Ukachukwu, who authorities say is now owing the Nigerian taxpayers after receiving payment and failing to deliver on the job awarded to him.
Mr Ukachukwu's company, which had no track record of railway construction, was awarded the N23.7 billion contract for the rehabilitation of a section of the Eastern line, the 640 KM distance from Kuru in Plateau State, northcentral Nigeria, to Maiduguri in the northeast.
The businessman received at least N9.4 billion for work barely and even "terribly" done. He is even seeking additional N9.2 billion based on claims, which authorities have now found to be false and misleading. A fresh official valuation by the government confirmed our findings and concluded his firm was actually overpaid considering the level of work done. His request for more money "is not justifiable", the transportation ministry ruled.
At the March 19 meeting at the transportation ministry, Mr Ukachukwu claimed his company delivered 60-70 per cent of the contract. Mr Ukachukwu even claimed that he had so well delivered on the job that trains were now using the part his company rehabilitated to ferry people from Kuru to Gombe.
But weeks of on-the-ground reporting and review of documents by this medium showed that Mr Ukachukwu's claims are inaccurate.
Mission to Kuru
In August 2011, Lingo received the first payment of N3.5 billion from the Nigerian Railway Corporation and another N2.5 billion (paid in two tranches) in 2012. The latter payments were sourced from SURE-P to settle interim progress certificates, IPCs 1 and 2, that is, milestones purportedly covered. SURE-P was a Jonathan era scheme set up to reinvest savings made from increase in petrol price in infrastructure.
But except the importation of some materials, no work done up to 2012, officials on the ground told PREMIUM TIMES. Lingo could not start any rehabilitation work, having no technical capacity.
As documents and testimonies by officials showed, Lingo later hired a Chinese firm, Chinese Railway No. 5 Engineering Group Co. Ltd, or CREC5 for short, for the rehabilitation work. The Chinese firm, which would later introduce itself as Lingo's "subcontractor" then mobilised to site in 2014.
By 2015, including the early part of the Buhari administration, Lingo had been paid at least N9.4 billion, according to an official schedule of payments we saw and Lingo's May 4, 2020, letter personally signed by Mr Ukachukwu to the NRC, now led by Freeborn Okhiria. Most of the payments were made from SURE-P for work barely done, giving a fresh perspective to the reasons traceable impacts scarcely followed that Jonathan era programme.
"Terrible job" and no pay
Hired by Lingo, the Chinese firm then worked on a few kilometres, in total about 100 KM across various areas. But even so, the job done by the Chinese subcontractor of Lingo was so bad that no train can use the purportedly rehabilitated tracks now, a physical inspection of the line from Kuru to Gombe by this reporter, who was accompanied by experts, showed.
Advised by railway engineering experts, we set a methodical approach to determining sections rehabilitated by the Chinese firm hired by Lingo and those untouched. The railway tracks have sleepers – beams laid transversely under the tracks for support and on which trains move.
The sleepers, as well as their rail tracks, have dates, model numbers and names of manufacturers engraved on them. The model of those recently rehabilitated by the Chinese firm is UIC-50 and dates as recent as 2013 and 2014. But others are BS-60 model and have old dates such as 1908, 1922, 1958, or 1936 as the line was first laid by the British before Independence in 1960.
This method was complemented by testimonies of on-the-ground officials and members of the communities along the track.
The rehabilitation work by the Chinese firm hired by Lingo started in the Kuru Junction, Jos South LGA of Plateau State and continued through Haipang station to Ringi village, just before Bakin Kogi station. The distance between Kuru Junction and Bakin Kogi station is 32 KM. But the rehabilitation with the new UIC-50 tracks and sleepers did not even reach Bakin Kogi. Work stopped at Ringi.
"They did not reach Bakin Kogi," a track official said of Lingo work from Kuru. "They stopped at a village before the station and the old one continued from there."
Then, from Ringi, no rehabilitation was done until a point inside Gombe station. Between Bakin Kogi and Gombe, there is Bauchi and the distance is 302 KM, which is the minimum stretch not touched by Lingo's Chinese sub-contractor but which Lingo falsely claims to have done.
From inside the Gombe station, the Chinese firm hired by Lingo laid new tracks up to around Dukul, outside Gombe metropolis, covering a distance said to be about 40 KM.t
Back to Kuru, rehabilitation work started on the 40 KM branch line from the junction going to Jos Terminus through Bukuru and Vom. However, the rehabilitation work on the branch line was only on a few points as no work was done at Vom, outside the Bukuru station and up to the Jos station, all observed to be having the old BS-60 and submerged by grasses, sands and trash. All these were seen in various places along the branch line, including Vom, Bukuru, Tetenji, Jos station and Dagbak.
Inside Jos station; no rehabilitation of tracks
So, in sum, the rehabilitation work may never have covered up to 100 KM on a 640 KM line. But Lingo actually claimed it rehabilitated the line from Kuru to Gombe, a distance of 337 KM and that trains could run between the two points. That claim is a far cry from the reality on the ground.
But a senior official, who did not want to be identified by name, said the performance could not even be measured by the number of kilometres. "You have to consider the quality of work, the clips, the sleepers and construction of bridges, embankment where necessary."
"They (the Chinese firm hired by Lingo) did a terrible job," one track man said in Kuru. Officials variously said the clips used to fasten the sleepers and fish plates with tracks are hooks and knots that could be easily unfastened "with spanner and stone" by vandals. "So thieves are removing clips and fish plates and it's impossible for trains to pass even with the rehabilitation," the official said.
But perhaps the worst job done by the Chinese hired by Lingo was in Gombe where a distance was left without sleepers at all and another without clips, thereby making it impossible for a train to pass. The Chinese left the site in 2015 after they were not paid by Lingo. "Since they left, no train has ever used the so-called rehabilitated track," one official said in Gombe.
When told of the claim that trains now use the track from Kuru to Gombe, a community leader, Mancha Chung, an elderly farmer at Dagbak, a community along the track in Jos South, laughed and said he "last saw a train pass several years ago." It was the same reaction when Sharon Elisha, also at Dgabak, Kings Patrick, at School of Science Junction, Kuru, Dund Augustine, at Wat, Khalid Muazu in Gombe, said when asked the same question.
A senior railway official in Plateau State said, "trains had stopped before 2010 before a Yoruba named Johnson hired trains to take people from Kuru to Jos on a PPP basis but after two years it stopped." PREMIUM TIMES was unsuccessful in tracing Mr Johnson in Bukuru.
An email request for comment from the Chinese firm was not granted.
The Chinese left the site in 2015 for being owed by Lingo. They then wrote the transportation ministry in April 2017 that "we are the sub-contractor to Lingo Nigeria Ltd…that Lingo is owing us N1,551,898,624," and demanded they should be paid "from source." But no such request was honoured as the ministry was no party to the contract they had with Lingo, documents seen by this paper showed.
Mr Ukachukwu did not deny owing the Chinese firm. "Can you do that kind of work, about 23 billion naira, without owing anybody?" he queried and blamed his indebtedness on the stalled payments from the government.
The corroborative documents
A fresh official valuation by the NRC corroborated our independent findings and concluded that Mr Ukachukwu's Lingo had actually been overpaid considering the company's performance so far. The fresh evaluation directly followed Mr Ukachukwu's demand of N9.2 billion to exit the contract and after the March 19 meeting between officials and the contracting firms in Abuja.
Determined to terminate the contract to enable re-procurement, the NRC had, via a March 20, 2020 letter, asked Mr Ukachukwu to submit an exit plan. The businessman had during the Abuja meeting told officials that "60-70 per cent of works have been completed and commissioned and trains are running from Kuru to Gombe", according to minutes of the meeting seen by PREMIUM TIMES.
At the meeting were the director of rail transport service at the ministry of transportation, Mr Babakobi; the MD of NRC, Mr Okhiria; and NRC's director of civil engineering, Anthony Onyokoko, among other officials and representatives of contractors.
In his reply to NRC's request for an exit plan, Mr Ukachukwu, on May 4, demanded N9.2 billion, including N2.2 billion in general damages "due to contract termination", N560 million for "maintaining machines, retention of staffs and rented apartments", N3.0 billion for "profit on the remaining contract". In response, officials of the ministry and the railway corporation told Lingo the fresh financial demand was non-contractual based on the fresh valuation.
Both Messrs Okhiri and Onyokolo were contacted for comments. They requested that questions be sent through the spokesperson for the corporation, Mahmud Yaqub. The questions were sent over three weeks ago, but responses to them are still being awaited.
While Mr Ukachukwu continues to hope the N9.2 billion claim would be settled, the valuation document, which we saw, summarily termed his claim "not justifiable". Also, in what appears to be supporting PREMIUM TIMES' findings, out of the N9.4 already received, the valuation by the NRC has concluded that Mr Ukachukwu's Lingo is owing the government some N1.6 billion for work not done.
Contacted by PREMIUM TIMES, Mr Ukachukwu rejected these conclusions. He said every payment he received followed valuation and certification of work done at different points. "If I did not work, the government could not have paid me," he said.
But his claim of 60-70 per cent work remains "not justifiable". Apart from PREMIUM TIMES' investigation, which showed most of the line was not rehabilitated by the Chinese firm, which Lingo hired, according to a December 2014 official valuation and payment certificate obtained, only 37.98 value of work had been executed up to that period.
That certificate was signed by officials of Roughton International, the consultant for the contract, and NRC's officials. But we confirmed that the Chinese firm hired by Lingo worked until 2015. "So, with what they did in 2015, I can say they did between 38 and 40 per cent," a senior railway engineer said, asking not to be identified by name. The value included materials imported and not only actual rehabilitation that was done on the track in kilometres.
When PDP controlled Nigeria, Mr Ukachukwu was a top party man and financier from Anambra State. His company, Lingo, was registered in 1992 in Maiduguri, incidentally the endpoint of the Eastern line which he was contracted to rehabilitate 20 years later, according to official filings. But it had no record of railway engineering.
But how was the company able to win a N23.7 billion railway contract even though a record of previous experience in railway construction was required?
Hustling Nigeria, European company into contract fraud
In the advert for the Eastern line rehabilitation contract placed in a November-December 2010 edition of Federal Tenders Journal, the Nigerian Railway Corporation, NRC, then managed by Adeseyi Sijuade, an Ile-Ife prince, required, among the pre-qualification criteria, "evidence of successful completion of major railway construction projects."
In the initial prequalification advert, the rehabilitation work on the 1,654 KM long Eastern line was divided into two contracts: Port Harcourt to Kaduna via Kafanchan (916 KM) and Kafanchan to Maiduguri, including the branch line from Kuru to Jos (738 KM). However, in the invitation to bid, the work was partitioned into three contracts, namely: Port Harcourt – Makurdi; Makurdi – Kuru; and Kuru – Maiduguri.
In an internal document seen by PREMIUM TIMES, the transportation ministry, which supervises the NRC, flagged the arbitrary and illegal change of rule in the middle of the game. "The three sections of the project should have been advertised," the ministry said. "Increasing the project from 2 to 3 sections after the advertisement is a violation of the provision stipulating adherence to specification, description, and criteria as advertised."
Mr Sijuade's NRC was then indicted for contract manipulations by the State Security Service, the agency said in March 2016.
Back to how Mr Ukachukwu got the Kuru-Maiduguri rail contract in 2011. Mr Ukachukwu's company, Lingo, lacked experience in railway project handling, a key requirement in the NRC's advert. But he was able to design a plan that on the surface made him eligible for the contract.
As documents showed, he purported to be partnering with a European company, Strasky Husty and Partners Limited, SHP, originally a Czech company but also registered in the United Kingdom. SHP UK was incorporated in 2002 and dissolved according to official records obtained by PREMIUM TIMES in November 2018, after having gone dormant since 2010, about same the time it was brought to Nigeria for a multi-billion naira contract.
Throughout its period of existence in the UK, it never had up to 50 thousand pounds in assets, including cash at bank and in hand, according to management and accounting filings PREMIUM TIMES reviewed. In the Czech Republic, SHP was incorporated in 1991 and remains active in that country, according to its website, with a list of construction projects handled over the years. But the European firm had not executed any major railway construction by the time Lingo involved it in the Nigerian rail work.
All that Lingo needed SHP for was subterfuge – and this would become apparent just soon after the contract was awarded. Having no technical expertise, Lingo, in the bid process and papers, claimed it was bidding "in association with Strasky Husty and Partners Limited of the Czech Republic."
But even so, SHP lacked technical competence for the project. And perhaps its only value for Lingo was its being foreign even if dormant in the UK as well as the fact, nevertheless, that it could show proof of being an engineering firm with professionals and record of handling of projects, though comparatively far inconsequential an experience for the 640 KM Nigerian rail project.
Despite the inadequacies, the NRC awarded Lingo the contract in a curious process that left concerns about the integrity and competence of officials at the NRC and the Bureau of Public Procurement (BPP).
In a joint review of the procurement process by the BPP and the transportation ministry, both authorities affirmed that Lingo was involved in multiple bid submissions and should have been rejected.
"Reference to (another bidder) Promptine Movement Services Limited was made in the documents of Messrs Lingo Nigeria Limited and letters of submission of bids for the two companies have every similarity in common contrary to the provision of PPA (Public Procurement Act," the ministry observed in the review.
"This is correct and the firms should have been disqualified and the next least evaluated responsive bidder should have been recommended," the BPP said.
Also, the review showed that another firm, not Lingo, turned in the least bid. "The least out of the three bids is from Messrs Stabilin/Trackground Partners in the sum of 20,314,050,319.00 as against the recommended bid of Messrs Lingo in the sum of N23,720,359,033.79," the ministry observed.
But all that was not enough to stop Mr Ukachukwu's Lingo. All concerns about contraventions of due process and procurement law were brushed aside.
European company used, dumped
On March 24, 2011, the BPP released the certificate of "no objection" for the award of the contract to Lingo in the sum of N23.7 billion, the exact bid amount, on the recommendation of the NRC.
But curiously, the certificate only bore Lingo with no reference at all to SHP, which had been used throughout the bidding exercise. The procurement process then moved at high speeds. Within 24 hours of the issuance of the BPP's "no objection" certificate, the ministry of transportation wrote to Mr Jonathan, the former president, seeking anticipatory approval to award the contract.
Meanwhile, in the letter to Mr Jonathan from the transportation ministry, signed by then-minister Yusuf Suleiman, Lingo was presented alongside SHP as associates, unlike the BPP's certificate which bore only Lingo.
Mr Suleiman wrote the letter on March 25, 2011; and by March 26, 2011, Mr Jonathan had swiftly given anticipatory approval allowing the contract award without the approval of the Federal Executive Council. The FEC later approved the contract in November 2012 (18 months later) – and the so-called association with SHP was recorded.
On March 30, 2011, the NRC issued Lingo the contract award letter and the company's purported association with SHP was not reflected. But that outcome was different from the claim made during the bidding exercise and what was conveyed to the presidency for anticipatory approval.
Mr Suleiman told PREMIUM TIMES that he "was only a vehicle for transmission of memos between the procuring agency (NRC), the ministerial tenders board chaired by the permanent secretary and the president." "I was not involved in the procurement process," he said. His successor, Idris Umar, made the same claim when this reporter met him.
The ministry later wrote, via a September 2011 letter we saw, to the BPP requesting a re-issuance of the "no-objection" certificate to reflect the association between Lingo and SHP. That was never honoured. BPP did not respond to a PREMIUM TIMES request for comment.
It was then, with the contract awarded without the association with SHP, that it became manifest that the European company was only used for subterfuge, that is, to hustle the authorities into awarding Lingo the contract.
Mr Ukachukwu denied ever knowing SHP. "I have never heard of that name…I am hearing it from you for the first time," he told PREMIUM TIMES. But official records, including bid evaluation report, minister's request for presidential anticipatory approval, and FEC proceedings, documented Lingo's association with SHP.
"Am I a member of the Federal Executive Council?" Mr Ukachukwu asked rhetorically when faced with official records proving his claim on association with SHP was inaccurate.
Then, he queried, "even if it is true (that Lingo was in association with SHP), does it matter as long as Lingo was given the contract and it executed it?"
Nothing resulted from efforts to get a comment from SHP after repeated emails. An official spoken to by phone said she could not comment.
Having used and dumped SHP and without technical competence, Lingo then hired the Chinese firm for the rehabilitation work and ended up taking billions of naira without commensurate performance.
Amaechi's call
The transportation minister, Rotimi Amaechi, has received the official advice that Lingo's work did not justify the payments it received; that it is owing the government N1.6 billion; and that its request for additional N9.2 billion in exit plan "is not justifiable."
But Mr Ukachukwu is still pressing for "unjustifiable" payment, banking on the help of officials, insiders said. They added that everyone – including concerned ministry and railway corporation officials – are now counting on Mr Amaechi to take the right decision on the matter. They said they expect the minister to insist on recovering taxpayer's money from Mr Ukachukwu while also rejecting his new N9.2 billion demand. They also want the minister to order a valuation of the jobs done by the two other contractors and possibly recover excess payment they may have received.
When contacted, Mr Amaechi's spokesperson, David Iyofor, said he had no authority to comment extensively for this report. But he insisted that "generally, absolutely," the minister "will not endorse any fraud."
Eric Ojiekwe, the spokesperson for the ministry, also did not comment.
2023 Presidency: Afenifere leader, Fasoranti reveals only way power can leave north
Afenifere leader, Reuben Fasoranti has said the next president might be from the north if an agreement is not reached.
Fasoranti suggested that the only way presidency will move to the south is if rotational method is agreed.
"Rigging will take place, power would remain in the North if an agreement is not reached to zone the presidency to the south ahead of the 2023 election.
"Rotational (method) is better because if you want to follow one pattern, rigging will take place and the powers-that-be will continue to rule," he said.
He warned that if something is not done before 2023, the northerners will rig election and use money to influence voters.
"As we have seen now, power will remain in the North unless something is done.
"They will rig, use the money to influence voters. It is either we have an agreement to rotate, or something happens," Fasoranti told Vanguard.
Kanye West officially launches US presidential bid at unconventional campaign rally
Rapper Kanye West has officially launched his US presidential bid in an unorthodox rally in which he ranted about historical figure Harriet Tubman and broke down over abortion.
The event, which took place in North Charleston in South Carolina, was West's first campaign event since declaring earlier this month that he would be contesting the presidential election in November 2020 against Donald Trump and Joe Biden.
West delivered a lengthy monologue to the crowd in which he appeared to be making policy announcements off the cuff, touching on topics from abortion and religion to international trade and licensing deals.
Whether he is actually seeking the US' highest political office remains a question.
West used part of his speech to criticise Harriet Tubman, one of the most respected figures of 19th century America. An African American who escaped slavery, she helped enslaved Black men and women travel north to freedom and fought for the Union during the Civil War. She later became a supporter of women's suffrage.
Despite Tubman's work for what was known as the "Underground Railroad," West claimed she "never actually freed the slaves, she just had them work for other white people."
On abortion, West said that while he believes it should be legal, financial incentives to help struggling mothers could be a way to discourage the practice.
"Everybody that has a baby gets a million dollars," he said as an example.
Wearing a protective vest emblazoned with "security" and with "2020" shaved into his head, the entertainer appeared on a livestream of the event. Several hundred people gathered in a venue, where gospel music played before West's appearance.
The event was reportedly for registered guests only, although a campaign website had no registration or RSVP information.
Speaking without a microphone, West became tearful at one point while talking about his mother, who died following plastic surgery complications in 2007.
In an interview with Forbes magazine on Wednesday, West claimed to be "God's candidate" for the White House, stating he no longer supported Donald Trump.
West missed the deadline to qualify for the ballot in several states, and it was unclear if he was willing or able to collect enough signatures required to qualify in others. Last week, he qualified to appear on Oklahoma's presidential ballot, the first state where he met the requirements before the filing deadline.
West needed to collect 10,000 signatures by noon on Monday to appear on the South Carolina ballot, according to state law. The entertainer tweeted out a list of locations around the Charleston area where petitions could be signed.
West, who is married to reality television star Kim Kardashian West, initially announced his candidacy for the presidency on July 4.
MAGU: Nigerians should prepare for shocking revelations from probe panel —Presidency
The presidency told Nigerians on Sunday to prepare for shocking revelations from the presidential panel probing the suspended acting chairman of the Economic and Financial Crimes Commission (EFCC), Ibrahim Magu, for alleged graft and insubordination.
The Justice Ayo Salami-led panel is expected to submit its report to President Muhammadu Buhari very soon.
Magu was arrested on July 6 over alleged corruption and other related offences.
He was accused of re-looting assets recovered by the commission from suspected treasury looters.
The suspended EFCC chief also allegedly failed to account for interest accruing to N550bn recovered by the anti-graft agency under his watch.
The Senior Special Assistant to the President on Media and Publicity, Garba Shehu, who disclosed this on a Channels Television's programme, "Politics Today," said the presidency had been receiving some little updates from the panel, adding that the findings would surprise Nigerians.
He also asked Nigerians to ignore the outbursts of certain persons who had questioned the government's inquest into the allegations against the anti-graft czar.
On claims by Magu's lawyers that the probe was a witch-hunt, the presidential aide said: "I guess this is a question for the Justice Ayo Salami panel and I must say that panel is composed of some of this country's most honoured people with integrity who will do the right thing.
"I am not going to pre-empt the panel investigation but I just advice Nigerians to hold their hearts in their hands. By the time they are done with this job and they come out with the reports prepare yourselves for surprises.
"I don't know what will come out but if the sense we are getting from what is being done over there is anything to go by, I think that Nigerians should not be confused by any outbursts by anybody."
Why U.S., UK, others are monitoring Magu's probe
SOME of Nigeria's strategic partners in the anti-corruption battle have taken more than a passing interest in the ongoing probe into activities of the Economic and Financial Crimes Commission (EFCC) under suspended acting Chairman Ibrahim Magu.
Key countries – some of them having mutual legal assistance treaties with the country – are monitoring the process of the investigation, it was learnt at the weekend.
They include the United States (U.S.), the United Kingdom (UK), the United Arab Emirates (UAE), France and Switzerland.
For one week, Magu has been detained. He was accosted on the road in Abuja and dragged to appear before the Justice Isa Ayo Salami Presidential Investigation Panel, which is probing allegations levelled against him by Attorney-General of the Federation and Minister of Justice Abubakar Malami.
On Sunday, he denied the claim that he failed to account for the interest in the N550 billion recovered fund kept in CBN's custody.
In a statement by his lawyer Wahab Shittu, Magu said such recovered fund kept with the Central Bank of Nigeria do not generate interest.
The statement said: "It is falsehood that Magu placed N550 billion recovered loot into a deposit account.
"The alleged transaction never featured in the proceedings before the Salami panel. Magu was never confronted with any such allegation by the panel and the news is blatant falsehood.
"To the best of Magu's knowledge, no such amount is in any such account and he remains aghast at such outrageous figures. No one has confronted Magu with such allegations.
"All recovered funds are lodged in the Treasury Single Account (TSA) with the Central Bank of Nigeria (CBN). Such recovered funds do not generate interest. This is elementary and can be verified from the CBN and the federal ministry of finance.
"This can also be confirmed from other government revenue generating agencies. Funds kept in TSA account do not generate interest."
Investigation by our correspondent revealed that the United Kingdom, the United States and others are closely monitoring development on the allegations against Magu and the activities of the Presidential Investigation Committee.
There are some investigative cases in which Nigeria and some of these foreign nations are collaborating on.
Looted funds, which Nigeria is battling to recover, were stashed away in some of these countries.
A top diplomatic source said some of these nations are taking their time to monitor what is going on which is why they have not issued a joint statement on the development in EFCC.
The source said: "Despite the fact that we have our individual intelligence on the development in your country, we are sitting and watching what is going on at the investigative committee.
"We want to know if the allegations against Magu are true; if the process of investigation is in conformity with international best practices; whether there is fair hearing and the implications of the challenge at hand for the anti-corruption campaign in your country.
"We are as curious as every Nigerian in knowing the truth about all these allegations. Ultimately, we desire strict commitment to the Rule of Law, social Justice, upholding the fundamentals of democracy and human rights, fairness and equity to all and a corruption-free Nigeria."
Another senior diplomat, who has deep knowledge of Nigerian politics, said: "My country knows a lot about power play in Nigeria ( even as it may apply to this case) but we are careful in dabbling in the affairs of your country.
"We are being meticulous in monitoring the fact-finding committee because its findings and recommendations might determine your commitment to the anti-graft activities."
An expert in one of the international agencies said: "All members of the Diplomatic Corps, global financial institutions and donor agencies are interested in the ongoing investigation of EFCC's activities under Magu.
"We have been comparing notes at the diplomatic level, especially by countries like the UK, the U.S., France, Switzerland, Italy, UAE and others. We are giving all the parties the benefit of the doubt, even though the activities of some political office holders are predictable in this circumstance,
"Whatever is the outcome, it will assist in reaching conclusions on where Nigeria is headed in fighting corruption and ensuring justice."
Also at the weekend, a global coalition against corruption wrote to President Muhammadu Buhari over Magu's travails.
It alleged that the former EFCC boss may be "a pun in the desperate attempts by corrupt officials to kill the EFCC or turn the agency into a willing tool of corrupt politicians."
The letter was signed by Mr.Lucas Manes (Re:Common); Nicholas Hildyard ( Corner House); Simon Taylor (Globalwitness) and Mr.Olanrewaju Suraju(HEDA)
The groups have been investigating corruption by Nigerian politicians and officials and the complicity of European and U.S. banks, companies and others in facilitating such corruption
The groups said: "What is going on in Nigeria is of concern to the international community. Mr Magu has proved himself to be up to the task. His determination to fight corruption is evident by the recovery of stolen funds and properties plus his own high moral ground earned at the cost of diligence and hardwork never before seen.
"His removal questions the will of Nigeria to deal with a major cause of the country's underdevelopment which is corruption.
"Some of the groups' most significant contributions to Nigeria's anti-graft effort is the historic exposure of Nigeria's top oil companies linked to large scale corruption and their on-going trial in Italy and other European courts.
"We are therefore greatly alarmed – as are others in the international anti-corruption movement – by reports that Magu has been detained and/or suspended following allegations against him that were reportedly made by the Attorney-General of the Federation, Mr, Abubakar Malami (SAN).
The groups said the international community was not opposed to Magu being investigated since all allegations of corruption must be thoroughly probed.
But it alleged that due process and the proper disciplinary procedures have not been followed.
It added: "The procedures are clearly being hijacked by detractors of Magu in the political space and this is eroding the potential credibility of the outcome of the panel constituted to probe these allegations. The hounding of Magu through seemingly politically connected sponsored media harassment only makes matters worse", the groups stated in the letter.
The coalition alleged that Nigeria's image may be dented if the situation at hand is not well handled.
The groups said: "We have been hugely impressed by the dedication of its investigators and by the disciplined leadership shown by Acting Chairman Ibrahim Magu.
"The agency is completely different from the sclerotic, timid, politically captured bureaucracy that it was In the receipt period. The credit for this is due in large part to you for appointing Magu and sticking with him despite efforts to unseat him.
"The respect that Nigeria has gained is exemplified by the recognition accorded to Magu, not least by the US Federal Bureau of Investigation, which recently honoured him with an Award of Excellence.
"Indeed, in meetings we have had with this, and other agencies, conversations have often referred to the impressive current leadership of the EFCC.
"The Attorney-General of the Federation has apparently sought to bypass the usual administrative procedures of issuing a query to an accused officer under his ministry in favour of a political approach.
"The procedure risks severely denting Nigeria's reputation abroad and urging the President to enforce a "zero tolerance to political interference" as recommended by the Edinburgh research group.
"We note that many of the allegations reportedly made by the Attorney-General of the Federation have already been investigated by same AGF under your instruction in 2017 and that Magu was exonerated in respect of the corruption allegations: only those related to insubordination were freshly leveled.
"We are concerned that accusations of "insubordination" risk crossing the line that ensures the independence of prosecutors from political interference. Despite bearing false witness being illegal, no-one has been investigated or charged in relation to bringing the false allegations against Magu in 2017.
"We realize that you have been placed in an invidious position by the AGF. However, we very much hope that you will find a way forward that protects the huge strides made by the EFCC under Magu's acting chairmanship.
"We very much doubt if the Italian case on Malabu Oil Block (OPL 245) would have reached the stage that it has without his committed and diligent response to Mutual Legal Assistance requests. At this critical stage in the trial, his replacement for political reasons would be wholly regrettable and would only give succor to those being prosecuted."
Akpabio, Nunieh in verbal war over NDDC
The immediate past acting Managing Director of the Niger Delta Development Commission, NDDC, Dr Joi Nunieh, has denied that the agency spent N22.6billion under her stewardship, just as she alleged that the Niger Delta Affair Minister, Senator Godswill Akpabio, threatened her to do his bidding or be removed from office. But Akpabio, has denied the allegation, insisting that Nunieh was removed from office because of insubordination and also because she lacked the re-requisite qualification to occupy the office, as she has no National Youth Service Corps, NYSC, discharge certificate. ADVERTISING Nunieh spoke to journalists, weekend, after the final session of the Senate Ad hoc Committee investigating alleged financial recklessness and misappropriation of N40billion by the Interim Management Committee, IMC, of the NDDC, between October 2019 and May this year. She said no payment was made by the NDDC under her watch without the knowledge of Akpabio. But Akpabio, who appeared on a television programme, said "She (Nunieh) was not removed from office because of corruption. She was relived of her appointment because of insubordination. My minister (Niger Delta Affairs) that was supervising her commission (NDDC) sent her several letters, she never replied any and she said she was bigger than the Minister of Niger Delta Affairs. "Akpabio never said she was removed because of corruption, she was removed from office because she did not show evidence of completing her NYSC, after we got petitions that somebody who has no NYSC certificate was allowed to head an important office as the Managing Director of NDDC. In response, she forwarded several letters, including letter from the Nigerian Law School and affidavit, which you can see do not add up," he said. Meanwhile, Nunieh told the Senate Ad hoc Committee, that only N8billion was expended by the agency from October 29, 2019 to May 31, 2020, when she held sway contrary to the figure being bandied around. Chairman of the Senate Ad-hoc Committee, Senator Olubunmi Adetunmbi, had said that based on record supplied to the panel by the IMC, the agency had so far spent N81.5billion. He added that of the amount, the IMC, led by Nunieh, between October 2019 to February 18, 2020, spent a total of N22.5billion while the current one, led by Professor Kemebradikumo Pondei, has so far spent N59.1billion. But Nunieh denied spending such huge sum, alleging that the Minister of Niger Delta Affairs frustrated her efforts during her tenure before she was finally removed from office. She alleged that Akpabio told her on the day that her committee was inaugurated that she must always do his bidding. "Madam MD, if you don't do what l say, the same hand that l used in signing your letter is the same hand l will use to remove you," she quoted Akpabio as saying. Nunieh also alleged that she was instructed to write an official report to implicate the Chairman, Senate Committee on Niger Delta Affairs, Senator Peter Nwaoboshi, over alleged fraudulent contract awards and executions. The offence of Nwaoboshi was that he was opposed to the NDDC being run by an interim committee, but she said she rebuffed all such entreaties. Nunieh said: "They did all manner of things to forcefully remove me from office."
Seized properties cornered by top EFCC officials, Magu's friends – Panel
…says suspended commission boss failed to account for 332 recovered houses
All allegations are lies, concocted to tarnish Magu's image, says counsel
NAN reported on Sunday that the latest allegation against the suspended EFCC boss was contained in a report of the Presidential Committee on Audit of Recovered Assets.
It also stated that the panel alleged that recovered properties were taken over by some top EFCC officials or sold to Magu's friends and cronies at giveaway prices.
The news agency had, on Saturday reported that the panel, in its report titled, 'Final Report of the Presidential Investigation Committee on the EFCC Federal Government Recovered Assets and Finances from May 2015 to May 2020,' alleged that Magu was unable to account for the interest generated from N550bn cash recovered from 2015 to 2020.
The President, Major General Muhammadu Buhari (retd.), set up the Justice Ayo Salami-led committee, which is currently investigating allegations of corruption against Magu, after the panel on the audit of recovered assets submitted its report.
Besides the Chairman, Alhaji Abdullahi Ibrahim, other members of the previous committee were Deputy Inspector General Anthony Ogbizi; a member from the Federal Ministry of Justice; Mualledi Dogondaji from the EFCC; Hassan Abdullahi from the Department of State Services; an unnamed member from the Office of the Accountant General of the Federation; Chinedu Ifediora from the Nigerian Financial Intelligence Unit, while Mr Kazeem Attitebi served as the secretary.
The Salami panel was constituted to enable the suspended EFCC chairman respond to allegations levelled against him in the report of the committee on audit of recovered assets.
NAN reported on Sunday that PCARA's report indicated that there was massive wastage and deterioration of physical assets including landed properties, cars and vessels recovered by the EFCC due to poor management.
It also noted that the EFCC failed to preserve and realise the economic value of the recovered assets, noting that some of the assets were recovered over 15 years ago and left fallow.
The report stated, "A disturbing example is the two vessels that allegedly sunk at the NNS Beecroft Naval Base, Lagos and the NNS Pathfinder Naval Base in Port Harcourt without trace under the watch of the acting Chairman of the EFCC.
"The vessels named MT GOOD SUCCESS, MV PSV DERBY and MV THAMES were allowed to sink in spite of several warnings from the Navy on the need to evacuate the petroleum products in the vessels.
"The total value of the assets lost due to the negligence runs into millions of the United States dollars
"The (suspended) acting Chairman has yet to provide a report on what happened to these vessels," the report said.
According to NAN, PCARA's report also revealed that the few consultants hired by the EFCC were not managing a substantial number of the recovered assets and that the EFCC had no capacity to manage the entire assets on its own.
The committee, therefore, alerted the nation to the economic and environmental implications of this negligent of duty by the commission.
It also stated that the EFCC made conflicting submissions or returns to it in respect of the non-cash assets which substantially affected the committee's assignment.
The report read in part, "For instance, the EFCC stated 836 as the number of recovered properties in the original returns it made to the President on July 4, 2017.
"However, in its first returns to PCARA on December 13, 2017, the EFCC short changed the system and gave the figure of 339 thereby failing to account for 497 properties
"It is interesting to note that when the acting chairman was further queried on this lapse, he made further contradictory second return of 504 on March 9, 2018 thereby bridging the gap to 332 properties.''
The committee identified lack of internal control mechanisms/systems within the EFCC and the lack of adequate returns by the EFCC departments and zonal offices as reasons for these discrepancies and inconsistencies by the commission.
It also alleged that the suspended EFCC boss neglected or refused to comply with the Regulations on the Management of Recovered Assets, 2019 as he embarked on disposing some of the properties without regard to extant law.
It stated, "These regulations were issued in line with international best practices and to ensure that all the anti-corruption agencies report all their recovered assets in a database provided by the Federal Government.
"It is important to note that the (suspended) acting chairman in apparent disregard of the regulation is disposing of these properties without regard to extant laws, and regulations and without reference to the Office of the Attorney General of the Federation and in effect, there is no way to have an audit of the property.
"This is also a clear sign that there is a deliberate attempt to hide the exact figures of recoveries, which is an indication of fraudulent intent.
"These actions of the (suspended) acting Chairman in refusing the regulations are a clear case of refusal to follow lawful instructions and directives contrary to the provisions of the Act that establishes the EFCC,'' NAN stated, quoting a separate report on the matter, addressed to the President.
The report stated, "Most of the recovered assets are allegedly sold without anyone knowing and without proper records and without recourse to the Federal Ministry of Works and Housing that has the mandate to undertake evaluation of such properties.
"Some of the assets have been taken over by the EFCC officials while some are sold at giveaway prices to friends and cronies of the acting chairman.
"It is also on record that the (suspended) acting chairman is maintaining different accounts, including using proxies who return the benefits of the sold assets to him.
"These funds are then used to procure property and lands in the names of some of his proxies,''
NAN also reported that one of the investigative committees set up by the President to look into the activities of the EFCC under Magu, alleged that the suspended EFCC boss turned the commission into a 'glorified police station' for alleged selfish motives.
According to the report of the committee, Magu has continued seconding police officers to the EFCC in spite of the massive recruitment of officers and men carried out by the commission in recent years.
It stated, "The blatant display of arrogance and acquisition of illicit wealth have turned the EFCC into a glorified police station.
"Despite massive recruitment of officers and men in recent years by the (suspended) acting chairman at the EFCC, he is still seconding police officers to the EFCC because he is comfortable with his fellow officers to carry out his illicit activities.
"He does not have any exit strategy for the police even though the EFCC officers are more experienced in the investigation of economic and financial crimes,'' the report further noted.
But a Senior Advocate of Nigeria, Mr Tayo Oyetibo, on Sunday faulted the continued detention of Magu.
In a statement titled, "Magu still has rights," Oyetibo contended that notwithstanding the weighty allegations against Magu, his detention beyond 24 hours without being charged to court was a violation of the constitution.
The SAN said though the EFCC under Magu was notorious for long detention of suspects in violation of Section 35 of the Nigerian constitution, "the law of karma has no place under our constitutionalism."
In a related development, a human rights lawyer, Mr Femi Falana (SAN), on Sunday denied receiving N28m from the suspended acting chairman of the EFCC.
Falana, in a pre-action letter signed by his lawyer, Adeyinka Olumide-Fusika (SAN) of Citipoint law firm, demanded a retraction of the claim by a newspaper which published a story suggesting that Magu had paid the sum of N28m to him from the money allegedly siphoned from the EFCC.
The letter with the title, "Pre-action demand regarding your defamatory imputations against Mr. Femi Falana, SAN, in your online publication, titled, 'More trouble for Magu as new facts on re-looting of recovered funds emerge'," threatened to institute a legal action against the newspaper should it fail to apologise to him and publish a retraction of the story on its front page within 48 hours.
Olumide-Fusika stated in the letter that he received Falana's "immediate instruction" to demand that "you (the newspaper's editor) acknowledge your wrongdoing, expressly admit that what you imputed against my client was false, and apologise for your unprofessionalism and the damage you have caused to him"
"I do hope that you will, within the next 48 hours, comply with this gentlemanly request by publication on the front page of your newspaper. Failing compliance, my instruction is to issue a Writ in the tort of defamation in order to afford you an opportunity to prove what you imputed against his my client's character," the letter added.
The newspaper's story was based on a report published by NAN, which claimed to have obtained the final report of a prior presidential panel allegedly indicting Magu for being unable to account for the interest generated from N550bn cash recovered from 2015 to 2020.
Olumide-Fusika stated in his pre-action letter that the newspaper, by its publication "meant and intended to mean and convey" to its readership that Magu allegedly used a bureau de change operator to pass the sum of N28m to Falana in an alleged money laundering scheme.
Falana's lawyer described the publication as "damning against my client because his entire career as a lawyer has been devoted to fighting human rights abuses and corruption in high and low places".
Also, the Attorney-General of the Federation and Minister of Justice, Mr Abubakar Malami (SAN), on Sunday, justified his last year's auctioning approval to some operators in the oil industry to sell five sea vessels holding crude oil and diesel forfeited to the Federal Government.
The statement by Malami's Special Assistant on Media and Public Relations, Umar Gwandu, was reacting to Saturday PUNCH's story of how the AGF directed Omoh-Jay Nigeria Ltd. to dispose of the crude oil and diesel in four sea vessels through an open bid.
The story which Sahara Reporters published with credit to Saturday PUNCH, disclosed that in another approval, the AGF mandated the firm to sell five vessels despite the fact that the firm and its Managing Director, Mr Jerome Itepu, stood trial at the Delta State High Court, Asaba, for allegedly stealing about 12,000 metric tonnes of crude oil loaded in a vessel, MT Akuada a.k.a. MT Kua.
The allegedly stolen crude oil was valued at N384m in 2009.
The auctioneer was to get three per cent of the sale.
But Malami said on Sunday said he committed no infraction by granting the auctioning approval to Omo-Jay and its officials even if they were being prosecuted for alleged theft of crude oil.
He also said the firm having not been convicted, was presumed to be innocent of criminal allegations that might have been levelled against them.
He added the firm being duly registered, could not be denied an opportunity to participate in the auction bidding process.
His statement read in part, "The issue of interest to the public, of which a serious journalist needs to support the general public to know is whether Omoh-Jay being a duly registered company can be denied an opportunity to participate in the auction bidding process on a purported account that the company is standing trial (not convicted) by a competent court of the land if indeed as claimed by Sahara Reporters, the company is being criminally tried."
2023 Presidency: Southwest is ready to take over from Buhari, Says ARG
By Rotimi Ojomoyela The Afenifere Renewal Group(ARG), on Sunday, declared that the Yoruba nation is ready to take over from President Muhammadu Buhari come 2023. The body called on prominent Yoruba leaders in the All Progressives Congress (APC) to urgently address the unwarranted division among its ranks and ensure that the southwest region clinches the presidential ticket of the party in 2023. Gbenga Daniel Addressing journalists in Ado Ekiti, yesterday, the ARG Publicity Secretary in Ekiti, Prince Michael Ogungbemi, said "ARG had met and we had concluded that the Yoruba nation is ready to lead Nigeria. We have a blueprint that we can present to any presidential candidate that can bring better democratic governance to all Nigerians. "The southwest is ready to take over. We have human and material resources. The political leaders must go on consultations. We have six geopolitical zones, Southwest is just a block. Tinubu must lead this block. Also, Luckily, Dr Kayode Fayemi, who is the NGF Chairman, is from the southwest. "They must move for a united family to clamour for the presidency for the southwest and produce a unified front. If they can speak with one voice, we will actually clinch this ticket, because it is our turn. "We can't go into that race with a divided house. Tinubu, Fayemi, Akande, Chief Reuben Fasoranti, Gen. Alani Akinrinade, Prof Banji Akintoye, Senator Femi Okurounmu, Senator Ayo Fasanmi, Chief Afe Babalola(SAN) and others must convey a meeting of the progressive politicians in the zone so that we can be United. If we have a candidate that is acceptable to both the North and the South, we will surely win. "But Yoruba nation will blame Tinubu, Fayemi and Akande if the southwest fails to clinch the ticket", he said. The ARG said the APC National leader, Asiwaju Bola Ahmed Tinubu, party's pioneer Chairman, Chief Bisi Akande and the Chairman, Nigeria's Governor's Forum, Dr Kayode Fayemi should deploy their strategic positions to unite the zone and clinch the presidential ticket that may likely be zoned to the South in APC. The socio-cultural and political body also advocated for what it called "classical restructuring" of the country that would correct the highly entrenched lopsidedness in all zones and ethnic groups in phases. The ARG Chief told President Muhammadu Buhari that the country can't run away from it, saying it remains the best panacea for peace and unity among diverse Nigerian citizens. "Nigeria needs to be restructured, but what we need is classical restructuring, it might not be holistic for now. With restructuring, governance at the state will be healthier and more benefiting, the running of the states will be healthier. "Governance under the presidential system is very powerful and costly, but with power residing in the states and local governments, things will be better. We must have a roundtable referendum to achieve this. It is not to satisfy certain groups, it will bring geometric progressive order because we have not been moving at the right pace". On the proposed reopening of schools during Covid 19, Ogungbemi appealed to the Federal government to fumigate all schools before reopening, in order not to endanger the lives of the children. Ogungbemi also commended Governor Fayemi's giant strides in the areas of education, industrial development, job creation and infrastructure since he assumed office. "Governor Fayemi is a product of ARG and he has done well in infrastructure like; Ekiti State Cultural or Civic centre, Oja Oba Market, dualised Ado-Iyin road, construction of neighbourhood markets, Ilupeju-Igbemo-Ijan road, the UN proposed 50,000 housing units, Ibuji-Igbara- Odo road, cargo airport project, State secretariat, Lagos Governor's Lodge, College of Agriculture, laying of 172 km of water pipes in Ado Ekiti, Revamping of Ero, Egbe Dams, Renovation of 342 school buildings, fencing of 171 schools, sinking of 120 boreholes, free WAEC fee, attested to the fact that governance in Ekiti has not failed us".
Magu: Alleged Cover-up in EFCC as Unknown People Break into NFIU Office, Destroy Computers
There is a developing fear of a likely cover-up in the Economic and Financial Crimes Commission (EFCC) over the ongoing investigation of its suspended chairman, Ibrahim Magu, as some unknown people allegedly broke into the new office of the Nigerian Financial Intelligence Unit (NFIU) and destroyed computers containing certain vital and sensitive documents that could help in the investigation.
This development, THISDAY gathered, followed the appearance of some officials of the NFIU before the Justice Ayo Salami panel, investigating Magu Thursday, to clarify certain grey areas especially, as relating to some accounts suspected to have been used to move money.
But the NFIU officials told the panel that by their operational protocols and procedure, they don't go about with such documents. The officials however, advised members of the panel to visit their office Friday morning to sight the documents requested for.
Unfortunately, for them, before the panel members got to the NFIU office this morning, it was gathered that some unknown people had broken into their office, went straight to the room, where the documents were stored in the computers and destroyed them all.
It is worthy of mention that the NFIU was the agency that investigated all the allegations of financial malfeasance against Magu, in addition to the fact that the agency was only recently severed from the EFCC.
However, following the development, THISDAY sources, hinted that the Director-General of NFIU, Mr. Modibbo Hamman-Tukur, met with President Muhammadu Buhari immediately after to report the incident, a situation sources believed informed the decision by President Buhari to approve Magu's suspension.
Meanwhile, the burgling of the NFIU office is the latest twist to the Magu trial and is already being investigated, sources added.
Magu quizzed over 380 houses, 7 crude oil-laden ships, N37bn assets
The embattled Acting Chairman of Economic and Financial Crimes Commission, EFCC, Ibrahim Magu, was on Wednesday confronted with more allegations. The Justice Ayo Salami-led Presidential panel asked him to account for 380 houses and seven vessels loaded with crude oil.
The probe panel also grilled on him on the disposal of assets worth N37 billion. Magu is being grilled, following allegations raised against him by Attorney-General of the Federation and Minister of Justice, Abubakar Malami(SAN). The panel started quizzing Magu on Monday after his arrest by detectives in Abuja. On Tuesday, he was grilled on cash discrepancies said to be N539 billion realised from the sale of seized assets and N504 billion declared by the commission.
Both issues are part of the over 20 allegations levelled against the anti-graft agency chairman by the AGF. Vanguard also gathered, on Wednesday, that on the ground floor of the Federal Criminal Investigation Department, FCID, Area 10, Abuja, where the EFCC boss is being held, his family members are allowed to visit him. A Presidency source had said, on Tuesday, that the probe was an affirmation that nobody under the present administration was above scrutiny. The source had also explained that the interrogation of the anti-graft boss was being done to give him the opportunity to clear himself of the weighty allegations. Vanguard gathered that Magu was brought to the venue at about 11:14am from the Force Criminal Investigation Department, FCID, building where he had been held since Monday. He was also joined by his lawyer at the panel for interrogation.
/
Police Arrest Nasarawa APC Chairman For Raping Two Girls
The police have arrested the All Progressive Congress ward chairman in Obi Local Government Area of Nasarawa State, Christopher Ogah, for allegedly defiling two girls in his house in Obi town.
Alhaji Mohammad Oyimoga Oyigye, Chairman of the Local Government Area, said he saved Ogah from being lynched by angry youth, who caught him and immediately handed him over to the police.
A witness said the APC chairman lured the girls when they entered his house to fetch water, adding that it was not his first time of committing such crime.
He said the two girls were 12 and 13-respectively.
Nasarawa State Commissioner of Police, Bola Longe, said he had directed that the case be transferred to State Criminal Investigation Department in Lafia for a discreet investigation after which the suspect will be charged to court.
"The police under my watch want to warn would-be rapist to have a rethink or face the wrath of the law.
"I am assuring the public of the police command's commitment to arrest and prosecute anyone found wanting no matter how highly placed," he said
Breaking: Boko Haram Leader, Shekau's Hideout, "Sabil-Huda", Located
The command and control location where Boko Haram leader Abubakar Shekau conducts jihadists operations has been revealed, David Otto, counter-terrorism expert has alleged.
Writing on his Twitter handle @ottotgs, he said the alleged location – deep in the Sambisa Forest – was given as "Sabil-Huda", though sources said that the place is known within the jihadists circle only as "Farisu."
It is understood that the insurgents led by Shekau, other senior commanders and members of the Shura council usually converge in the highly fortified 'Farisu' camp to observe Friday Jummat prayers at an approximate local time of 12:30pm and 1:00pm.
Other nearby active camps in 'Farisu' which host thousands of jihadist fighters, abducted women and children include Garin Kago, Garin Maluma, Daurul Tauhid and Tokombare, etc.
Many of the active Boko Haram camps in 'Farisu' have been bombarded by the Nigerian Army artillery and Nigerian Air Force bombs several times but because of the strategic position, the insurgents always find a safe haven in 'Farisu' to conduct their activities. Sabil-Huda or 'Farisu' also serves as a jihadists market for the sales of basic items such as telephone cards, charging of phones and provision stores.
The bloodthirsty jihadist leader is known to command and control about 25 Boko Haram jihadist camps headed by unit commanders within remote locations in the deep and marshy Sambisa Forest.
Sources with knowledge of these camps say each Boko Haram camp is likely to contain approximately 1000 fighters. But the number is said to have been significantly diminished by ongoing precision aerial strikes from the Nigerian Air Force, Nigerian Army under the auspices of Operation LAFIYA DOLE and the Multi- National Joint Task Force (MNJTF).
Sources further revealed that the permanent hiding place of Abubakar Shekau is a protected location within the thick and rocky forest of Firgi, after a previous hideout was overrun in December 2016 and again as recently as March 2020.
The erratic and bloodthirsty leader is protected by 10 loyal special fighters. He retains possession of about 40 Toyota Hilux mounted with Anti-Aircraft guns, 2 Armoured tanks and 2 APCs, all carefully concealed under the thickness of the Firgi forest. His selected location provides absolute camouflage from the aerial radar of the Nigerian Air Force reconnaissance. Shekau sleeps in refurbished deep natural tunnels protected by heavy rocks with mines planted at vulnerable locations. His final location is only accessible by foot and only a selected handful of his bodyguards are allowed to enter his last dungeon.
BREAKING: White House formally withdraws from WHO
The Trump Administration has told Congress the nation has formally withdrawn from the World Health Organization, which is seeking to organize an international response to the coronavirus pandemic. News of the move broke on a day U.S. deaths to the virus topped 130,000 and the country was on the cusp of 3 million infections.
President Trump announced the move in May after repeatedly accusing the international group of catering to China and failing to protect other nations from the outbreak. Senator Robert Mendendez (D-N.J.), who chairs the Foreign Relations Committee, announced the notification on Twitter, while blasting the decision as shortsighted and risky. 'Congress received notification that President of the United States (POTUS) officially withdrew the U.S. from the @WHO in the midst of a pandemic. To call Trump's response to COVID chaotic & incoherent doesn't do it justice. This won't protect American lives or interests—it leaves Americans sick & America alone,' he wrote.
The administration also told the UN Secretary-General, an administration official told Fox News. The move would take effect July 2021 – which in theory would give Trump or Democrat Joe Biden, who is leading in the polls, the chance to roll it back. READ ALSO: Trump threatens WHO funding, review of U.S. membership Trump blasted the WHO this spring as he shocked U.S. and world officials when he announced the move. He said the WHO had failed to make 'greatly needed reforms,' and said the U.S. would divert funds to other global health organizations. The move drew pushback even from prominent Republicans, who have called out some missteps by the WHO but nevertheless saw the benefit in having a global health group tending to issues like COVID-19, Malaria, and Ebola. U.S. officials have hammered WHO Director-General Tedros Adhanom Ghebreyesus for praising China for its 'transparency' early in the outbreak. Trump once again referred to the coronavirus as the 'horrible China virus' on Tuesday.
Edo election: Gov. Wike discloses why APC chose Ganduje as campaign chairman
Governor Nyesom Wike of Rivers State has alleged that the All Progressives Congress, APC, chose the Kano State Governor, Abdullahi Umar Ganduje as the Chairman of their campaign council for Edo governorship election because they saw him pocketing dollars.
Wike said the Peoples Democratic Party (PDP) cannot be intimidated by the APC.
Wike said this at the inauguration of a 93-man PDP National campaign council for the election at the party's national secretariat in Abuja, yesterday.
Recall that Ganduje had threatened that his party will isolate Wike until the election is over .
Wike, who heads the PDP 93-man National campaign council for the governorship election, said, "Let me tell you; why they made Ganduje chairman of the campaign council is because of the dollar they saw.
"But for dollar, Ganduje could not have been made the chairman of the campaign council.
"But what he doesn't understand is that we, from the Niger Delta, we shall chop his dollar and chop him into coma. So, Ganduje your dollar will not work in Edo State. We have integrity in our party.
EFCC picks Director of Operations, Umar to oversee commission
Mr Mohammed Umar, the Director of Operations, Economic and Financial Crimes Commission (EFCC), has been picked to oversee the affairs of the agency in the absence of Magu.
A top official of the commission disclosed this to the News Agency of Nigeria (NAN) in Abuja on Tuesday. The source, who asked not to be named, said Umar was chosen by the "EFCC's hierarchy" following the reported suspension of Magu. The official, however, said that the commission had not received any official communication on the reported suspension. Spokesman of the EFCC, Mr Dele Oyewale, declined comments when contacted by NAN to confirm the latest development. The embattled acting chairman is being interrogated by a presidential panel set up to probe allegations of gross misconduct against him. READ ALSO: EFCC boss, Magu, suspended Magu appeared before the Ayo Salami-led panel on Monday before he was reportedly taken into police custody. Meanwhile, the EFCC official has defended Magu against the allegations, saying they were not true. However, the source said his travails also emanated from complaints by staff of the commission over poor welfare and delay in promotion. "I can tell you that all the allegations against Magu are untrue. I see the whole situation as a power play. "Preparations for the 2023 elections are another reason they want Magu out because he knows too much. "Another thing is the problem of staff welfare, imagine somebody like me for close to 10 years, I have not gained any promotion. "We are not happy about the news of his suspension, but I know that members of staff are not happy with him," the official said.
I refused to give Shehu Sani $20,000 to settle Magu — Witness
A star witness of the Economic and Financial Crimes Commission, EFCC, Alhaji Sani Dauda, yesterday narrated before the Federal High Court in Abuja how he refused to give $20,000.00 bribe to the Acting Chairman of the anti-graft agency, Mr. Ibrahim Magu. Alhaji Dauda, who is the chairman of ASD Group of Companies and a board member, Peugeot Automobile Ltd, is the sixth prosecution witness, PW-6, in the criminal proceeding the EFCC initiated against the former Senator for Kaduna Central, Shehu Sani.
EFCC is prosecuting the erstwhile lawmaker on a charge bordering on bribery, name-dropping, influence-peddling and allegation that he obtained $25, 000. 00 from Alhaji Daudu. He was alleged to have collected the money from Daudu under the false pretence that it would be used to bribe Magu, so as to shield the witness from investigation and prosecution. According to EFCC, the Defendant also used false pretence and collected $15, 000 from the witness under the guise that the Chief Justice of Nigeria approved that the money should be given to four judges and the prosecutor, for them to hands off his case and that of his enstranged in-law, one Abubakar Musa. At the resumed hearing of the matter yesterday, Alhaji Daudu who continued his Evidence-in-Chief, told the court that aside an initial $15, 000. 00 Senator Sani collected from him as part of the deal, he subsequently requested for another $20, 000. 00 to settle the Acting EFCC boss, Magu. The PW-6, whose evidence was in Hausa language but translated to English, told the court that Sani had after he collected the $15, 000. 00 in an envelope on November 20, 2019, returned to inform him that the prosecutor said he would not partake in the deal except Magu intervened. He said the Defendant then told him not to worry that Magu was his friend. "He called someone on phone and told me that the person was Magu. He told me that Magu said I should give him $20, 000. 00. I told him that I could not afford that. But he kept pushing me that if I don't do it, there will be problem,'' the witness said. The witness told the court that Sani had after he collected the initial money, switched off his phone and made himself unreachable. He added: "He switched off his phone. I kept calling his phone but it was not going through so I sent him a text three times and he did not reply. That was when I told myself that this man has cheated me. "I then went to a friend who took me to the CJN. And the CJN denied that he knew the Defendant or sent him to me. The name of that my friend is Mutalah. The CJN then did a press release that he doesn't know anything about the matter. Since then, I did not see Shehu Sani and he did not call me." The witness said it was while he was on his way back to the country after the lesser Hajj that he encountered Magu. "When I was returning, my wife and Magu entered the same flight. That was on a Sunday and as we were talking, I told him what happened. Magu told me to report at their office, which I did and they asked me to come back on Monday. "On Monday, I went there. I was narrating what happened in Hausa and my son, Mohammed was interpreting. When I was writing the statement that Monday, Shehu Sani called that he did not know that I was back to the country. "He told me that he has collected the money back from the people and would have brought it if he knew I was back. When I returned from EFCC, Shehu sani called me that he was coming and I told him that I was not at home. He came to my office and asked us to go inside. "When we were inside, he was seated on a chair, he then came and held me by the neck and was begging me that I should help him, that I know that he is a politician. My mother knows him. He begged me that I know that I am his godfather. "But when I was leaving the EFCC, they told me to make sure that I record my conversations with Shehu Sani. So everything he told me that day, he did not know that I recorded it. Around 10:30 in the morning, he brought the money to my house. When he brought it, he said this is your money $25,000. "I was very happy and came out to tell people that Shehu Sani has brought back my money. I then reminded him that EFCC said he should report by 9am and he should immediately go there. From then, I did not hear anything again from him till he came to meet me in Kaduna with Dr. Ibrahim, who he said is his brother. He told me that Ibrahim knew everything about the case. "Ibrahim then asked me what I wrote in my statement to EFCC. I told them to wait so I can call my son, Mohammed who I told them helped me to write the statement. Ibrahim, who is elder brother to Shehu, now asked if I wrote that the money was going to be given to judges. That it is what his brother told him. "He told me I should do everything within my ability to change that statement since I was the one that made it. Even the one I recorded. Then Ibrahim said he knew one Shinkafi who is a friend to Magu and that he would come the next Sunday. "That Sunday, I was in my farm when they called me that Shehu Sani has come. When I met him, he told me that Shinkafi said I should write a letter of withdrawal and he would take it to Magu. "I told him that I will not do that, since I was the one that reported the case. He said if I agree, he will tell me what to tell the prosecutor to stop the case. After then, EFCC collected my two phones. They later kept back my Samsung and gave me back my Iphone but the $25,000 is still with EFCC." Meanwhile, under cross-examination by Sani's lawyer, Mr. Abdul Ibrahim, the witness said he was aware that giving of bribe was an offence under the Nigerian law. He queried: "You did not give bribe to Shehu Sani to give CJN in this case?, the witness replied, "Shehu Sani didn't tell me that it was a bribe." Asked if he knew the Defendant as either a staff of the Supreme Court or that of EFCC, the witness said: "I don't know, after all he is a Senator." The witness further admitted to the court that he was the one that took the $25, 000 to EFCC and not the Defendant. He said: "It was when he returned it that I took it to EFCC. When I went to EFCC, they asked me to return the money but I said I would not because it is my money. But they insisted that he cheated me and I should bring the money to them. So I took the money to them". Asked if in other words, he was compelled by EFCC to bring the money, the witness said: "It was not by force, but it was because they said it is an exhibit." He said EFCC did not recover the money from Sani, adding that: "He was the one that brought it to me." Asked if he had gone to any law enforcement agency to report that Sani came to dupe him, the witness said: "That's why I went to EFCC. If I go to police, will I still go to EFCC?" Asked if he was given marked money to give to Sani, the witness replied in the negative, saying he did not also go to police or ICPC to report the matter. "When someone came as a brother, I did not have any reason to think he wanted to cheat me. It was when I could not get him on phone that I suspected foul play." Asked if anybody was there when he gave Sani the $25, 000. 00, the witness said: "They saw him when he entered my office and left with the envelope. "But when he collected the money, there was nobody there and when he returned it, there was nobody there too." Meanwhile, trial Justice Inyang Ekwo adjourned further hearing on the matter till Wednesday, even as EFCC, through its lawyer, Abdul Mohammed, disclosed that it would call five more witnesses.
Lady asks boyfriend for his N3.8million ring after she rejected his proposal, says she earned it
A community manager, Josh Olin, has taken to Twitter to reveal what his ex-girlfriend did after she rejected his marriage proposal.
Josh who shared photos of the $10k (N3,874,744.63) ring he proposed to her with, said after she declined the proposal and ended the relationship, that she asked for the ring, saying she felt she earned it.
According to Josh, he finds it pretty callous to ask for the ring and dump the man who bought it.
Read Josh' story below…
"Credit to my ex. She declines my marriage proposal, ending the relationship and shattering my heart into a million pieces
And then asks if she can at least have the $10k ring because she felt she "earned it" after 3 1/2 years
And you wonder why a guy might lose faith
I took an L, and moved on. While the interaction went exactly like that, it would be an oversimplification of the full relationship. I made my fair share of mistakes too, and wish her well.
But yeah, I found it pretty callous to ask for the ring and toss the man who made it "
Between I And A Man Caught Pocketing Dollars Who Deserves To Be Isolated, Rivers Governor, Wike, Asks While Firing Back At Governor Ganduje
Chairman of the Peoples Democratic Party Campaign Council for the Edo State governorship election, Nyesom Wike, has said threats by his counterpart in the All Progressives Congress, Abdullahi Ganduje, to "isolate" him until the elections were over, had exposed the plot by the ruling party to take undue advantage of security agents.
Ganduje had on Monday said the APC will humiliate Governor Godwin Obaseki of Edo State by isolating Wike.
Reacting on Tuesday, Wike said it is the man, who pocketed dollars that deserves to be isolated.
He said the Kano State governor was not his match, saying "Between me and a man who has been caught pocketing dollars, who deserves to be isolated?"
The Independent National Electoral Commission has fixed September 19 for the Edo election.
Osagie Ize-Iyamu of the APC will be up against Obaseki, incumbent governor and candidate of the PDP, in the election.
Buhari suspends Magu as EFCC acting chairman
Ibrahim Magu has been suspended as the Acting Chairman of the Economic and Financial Crimes Commission, (EFCC) by President Muhammadu Buhari, the BBC reports.
Magu reportedly spent the night in a police cell at the Force Criminal Investigation Department (FCID) Headquarters in Abuja.
This followed a six-hour grilling by a presidential panel, chaired by Justice Ayo Salami, a former president of the Court of Appeal.
Buhari set up the panel to probe various allegations levelled against Magu, following a petition by the Minister of Justice and Attorney General of the Federation, Abubakar Malami, and the Department of State Service (DSS).
The Department of State Services (DSS) picked up Magu yesterday, over allegations that he owns four properties.
He also believed to have transferred funds abroad through a third party.
In 2016, DSS accused Magu of living in a N40m mansion paid for by one Umar Mohammed, a retired Air Commodore.
The report said on December 2010, the Police Service Commission (PSC) found Magu guilty of action prejudicial to state security – withholding of EFCC files, sabotage, unauthorised removal of EFCC files and acts unbecoming of a police officer, and awarded him severe reprimand as punishment.
It noted that Magu is "currently occupying a residence rented for N40m at N20m per annum. This accommodation was not paid [for] from the commission's finances, but by one Umar Mohammed, air commodore retired, a questionable businessman who has subsequently been arrested by the secret service."
DSS stated Magu enlisted "the Federal Capital Development Authority to award a contract to Africa Energy, a company owned by the same Mohammed, to furnish the residence at the cost of N43m."
In one of such trips, the report added, Magu flew to Maiduguri alongside Mohammed with a bank MD who was being investigated by the EFCC over complicity in funds allegedly stolen by the immediate past petroleum minister, Diezani Alison-Madueke.
Drug/Money laundering: US, India, Ghana write FG, demand extradition of 11 Nigerians
Three countries, the United States of America, India and Ghana, have written respectively to the Federal Government requesting the extradition of 11 Nigerians, a report has revealed.
The cases for which the Nigerians are wanted in the foreign countries include money laundering, obtaining under false pretences, fraud as well as drug-related offences.
The report, titled 'Ministerial Performance Report May 2019 – May 2020' was prepared by the Attorney-General of the Federation, Abubakar Malami (SAN), and presented to the Federal Executive Council.
According to the report, the ministry's Department of International Cooperation received eight extradition requests from US; three from Ghana and one from India between May 2019 and May 2020.
The report said the department also received 62 requests for assistance in investigation under the Mutual Legal Assistance Nigeria signed with the named countries.
The ministry noted that it had sent letters to INTERPOL to locate the persons named in some of the extradition requests, adding, however, that it rejected the only extradition request from India which involved a case of alleged money laundering concerning four Indians.
"The request was denied by the HAGF (Honourable Attorney General of the Federation) because the offences allegedly committed by the suspects appeared to be political in nature.
"Letter denying the request was sent to India," the report read.
The report noted that 42 Memoranda of Understanding and agreements between Nigeria and other countries were vetted during the period, while the ministry's Department of Public Prosecutions received 1,120 terrorism-related cases in one year.
It noted further that 500 of the 1,120 cases had been filed at the Federal High Court "while others have been recommended for de-radicalisation."
The ministry is projecting that by December, about 250 cases would have been concluded while all the cases would have been concluded by 2023.
It added that over 3,392 general/financial matters-related cases were received from the Nigeria Police for prosecution at the magistrate courts due to the enactment of the Administration of Criminal Justice Act, 2015.
It added, "We are happy to report that over 1,000 of these cases have been completed in the magistrate courts, with the defendants sentenced to various years in the correctional services."
While noting that more cases were being received daily, the ministry projected that about 2,500 cases would have been completed by December.
The ministry added that it was currently prosecuting 1,359 cases of conspiracy/armed robbery and 10 cases of Securities and Exchange Commission-related offences.
On hostage taking and kidnapping, the report indicated that the ministry had 10 cases in court while it was also handling seven cases of pipeline vandalism and 10 cases of electricity equipment vandalism.
The ministry said it had 25 pending cases before the Court of Appeal and 10 cases before the Supreme Court.
The report warned the nation's anti-corruption agencies against what it called media trials.
It said, "The ministry has approvals in place for several of its programmes, but such approvals need to be backed by prompt release of funds to enable proper execution.
"Note that ACAs (anti-corruption agencies) need to recognise that their prosecutorial mandates derive from the constitutional powers of the HAGF, hence the need for their compliance with requests that will facilitate the coordination mandate and the need for inter-agency cooperation to preserve the integrity of the prosecution processes.
"ACAs also need to desist from 'media trials' especially where investigations have yet to reveal tangible evidence that will sustain charges when filed in court."
Meanwhile, details have emerged on how suspected cybercriminals, Ramon Abbas (aka Hushpuppi) and Olalekan Ponle (aka Woodberry or Mark Kain), perpetrated frauds amounting to over $435m (N168bn).
The details came to light in separate affidavits attested to by Special Agents with the United States Federal Bureau of Investigation, Andrew Innocenti and Ali Sadiq. Both agents were employed by the FBI in 2015.
The affidavit signed by Innocenti was attested to before Judge Rozella Oliver of the US District Court, Central District of California on June 25 while Sadiq's affidavit was attested to before Judge Young Kim of the US District Court, Northern District of Illinois Eastern Division also on June 25.
In the affidavits, the FBI agents detailed how the suspected cyber criminals connived with others across the world, defrauding millions of people in business email compromise schemes, laundering the proceeds of their crimes and living an opulent lifestyle in Dubai, the United Arab Emirates.
Hushpuppi, Woodberry, and their accomplices were on June 10 arrested at their luxury Palazzo Versace apartment by officials of the Dubai Police and Interpol for a series of crimes such as money laundering, fraud, hacking of websites and accounts, impersonation and banking fraud.
The suspects reportedly scammed over 1.9 million persons in a fraudulent scheme worth $435m (N168bn). Thirteen luxury cars, estimated at N3.7bn, 21 laptops, 47 smartphones, 15 storage devices and five hard disk containing data were recovered from the house where they were arrested.
On Thursday, the Dubai Police handed over Hushpuppi and Woodberry to the FBI and the suspects were extradited to the US.
He appeared in a US court on Friday and faced criminal charges of conspiring to launder hundreds of millions of dollars from BEC frauds and other scams, including schemes targeting a US law firm, a foreign bank, and an English Premier League soccer club.
Meanwhile, in an affidavit, Innocenti, who is currently assigned to the High-Tech Organised Crime Squad, Los Angeles Field Office of the FBI, unfolded how the messages found on the iPhones of two Abbas' co-conspirators showed that he was involved in multiple BEC frauds.
The FBI agent's affidavit revealed that the bureau worked with Apple, Google, Instagram, and Snap to track Abbas' financial transactions and locate his Dubai residence.
He said, "Analysis of Abbas' co-conspirator 1's iPhone and other online accounts showed that co-conspirator 1 operated and tasked money mule crews for a number of fraudulent schemes, including BEC schemes and cyber-heists. The analysis also showed that co-conspirator 1 communicated with the UAE phone number +971543777711 (phone number 1) about multiple fraudulent schemes and money laundering.
"As described below, phone number 1 was one of the phone numbers Abbas used during 2019 and 2020. Based on my review (pursuant to federal search warrants obtained in this District) of data from co-conspirator 1's iPhone and from an online account connected to that phone (the "Online Account"), other law enforcement personnel's review of that digital data and from discussions with the United States Secret Service ("USSS") and FBI personnel, I know the following:
"Co-conspirator 1's iPhone listed Phone Number 1 (+971543777711) with the contact name 'Hush.' The phone also contained a contact for Snapchat username 'hushpuppi5,' which listed the Snapchat contact name 'The Billionaire Gucci Master!!!'
"Searches of Phone Number 1 and the contact name 'Hush' in co-conspirator 1's iPhone revealed messaging conversations between 'Hush,' using Phone Number 1, and co-conspirator 1."
Innocenti further revealed how he was able to trace Hushpuppi to his Dubai residence via his Instagram account.
He said, "The Instagram profile claimed that the user was a real estate developer and listed the user's Snapchat account as 'Hushpuppi5,' which is the same Snapchat account name that was saved in co-conspirator 1's iPhone.
"Based on records from Instagram received in June 2020, the Instagram account was subscribed with the name 'RAY,' the email address 'rayhushpuppi@gmail.com,' and the verified phone number +971502818689 ('Phone Number 2'). The Instagram account was created on October 10, 2012, and recent account history from 2020 showed logins from Internet Protocol ('IP') addresses located in the UAE.
Dino Melaye reacts as APC calls for his probe over alleged link to Hushpuppi
Former Kogi West lawmaker, Dino Melaye, has reacted to calls for his probe, over alleged association with fraudster, Hushpuppi.
Recall that the All Progressives Congress, APC, over the weekend called for the probe of some Peoples Democratic Party leaders over their alleged links to suspected fraudster, Ramond Abbas popularly known as Hushpuppi.
APC's Deputy National Publicity Secretary, Yekini Nabena in a statement said Atiku Abubakar, Bukola Saraki and former Speaker of the House of Representatives, Yakubu Dogara; and ex-Kogi West Senator, Dino Melaye should be probed over their association with Hushpuppi.
Reacting, Melaye on to his official Twitter page said he would not glorify the ruling party, APC, with a response over claims of his affiliation with Hushpuppi.
His post reads: "I will not glorify a religiously lunatic character nor the caretaker party (APC) with a response on Hushpuppy."
Hushpuppi was recently arrested in the United Arab Emirates and extradited to the United States.
He and his friend Olakekan Jacob popularly known as Woodberry are facing criminal charges for conspiracy to launder hundreds of millions of dollars from business email compromise (BEC) frauds and other scams.
Also, Bukola Saraki and Atiku Abubakar have denied association with Hushpuppi.
Saraki warned the APC leadership to compel Yekini Nabena to desist from making and circulating such malicious, odious and offensive claims.
EFCC chair Magu detained on corruption charges
Anti-graft agency boss quizzed over AGF's allegations – May be suspended – Malami's power bloc wants him out, says PACAC
SOME OF THE ALLEGATIONS
•Alleged discrepancies in the reconciliation records of the EFCC and the Federal Ministry of Finance on recovered funds
•Declaration of N539b as recovered funds instead of N504b earlier claimed
•Insubordination to the Office of the AGF
•Not providing enough evidences for the extradition of Diezani Alison-Madueke
•Alleged late action on the investigation of P&ID leading to legal dispute
•Not respecting court order to unfreeze a N7b judgment in favour of a former executive director of a bank
•Alleged delay in acting on two vessels seized by Navy
•Alleged favouring of some investigators called Magu Boys
•Reporting some judges to their presiding officers without deferring to the AGF
•Alleged sale of seized assets to cronies, associates and friends
•Alleged issuance of investigative activities to some media prejudicial to some cases
FOR hours on Monday, Acting Chairman of the Economic and Financial Crimes Commission (EFCC) Ibrahim Magu testified before a panel looking into allegations levelled against him by Attorney-General of the Federation and Minister of Justice Abubakar Malami (SAN).
The panel is headed by Justice Isa Ayo Salami, a retired president of the Court of Appeal.
Magu was detained last night after being quizzed by the panel.
He was whisked away from the Presidential Villa, where he was interrogated to the Force Criminal Investigation Department (FCID) at about 10.15pm shortly after the investigative panel ended its sitting.
His escort mobile policemen and security detail were stood down before he was taken into custody.
It was learnt that shortly after emerging from the sitting, Magu was led into a waiting white Hilux van marked 371D.
Magu insisted on sitting in the open space at the back of the Hilux.
The police team persuaded him to sit in the first cabin.
The ding-doing over his relocation to the FCID lasted about 25 minutes.
Magu was later allowed to go to the FCID in his official car.
A source said: "In the light of the ongoing investigation, it became expedient to detain Magu at the FCID. We do not want him to return to the office while he is being questioned, because he is likely to have another session with the Justice Salami panel."
It was also learnt last night that Magu might be suspended from office.
"By not allowing him to go back to his office was an indication that he might be suspended.
"It is obvious that the Presidency has concluded plans to look for a new candidate for the office," the source said.
At the FCID around 10.50pm, Magu rejected an offer to take him into an office to stay the night.
He told the officers in charge to treat him like a suspect by putting him in a cell.
Sitting on a chair, he said: "I won't go and sleep in any office, I prefer to be in a cell. Kindly put me in a cell. That is what Allah wants for me. I can't question God."
There was drama to Magu's invitation earlier in the day. He was intercepted on the road along Fomella Street while moving out of the Wuse II office Annex of the EFCC in Abuja.
Invitation was then extended to him by a Chief Superintendent of Police (CSP) from the Force Criminal Investigation Department (FCID).
The CSP's vehicle had a backup comprising a three-man security team, who closely watched the encounter.
Magu was on his way to the Force Headquarters. He pleaded with the officer to allow him to honour the scheduled appointment.
But he was told the invitation by the panel was superior to his appointment.
At about 1.35pm, Magu arrived at the Villa.
The EFCC chairman, who went to the Villa with his full escort and security detail, was not arrested or molested.
While the session lasted, Magu had unfettered access to his mobile phones.
The panel was also polite as he was allowed to pray and given a free lunch.
A source, who spoke in confidence with our correspondent, said: "The CSP was polite. He even allowed Magu to speak with an officer in the FCID to ensure that the invitation was genuine.
"Instead of going to the Force Headquarters, Magu called his lawyer, Mr. Rotimi Oyedepo, and headed for the Banquet Hall of the Presidential Villa."
The travails of the EFCC chairman started on Sunday night when a source, suspected to be a former EFCC official, posted on Facebook that "next week, Monday-Friday are black days to (sic) Mr. EFCC."
The facebook post confirmed intelligence at Magu's disposal that he might be arrested or prosecuted.
Another source added: "With the post on Facebook, Magu already had a mindset that yesterday might be rough.
"And true to his prediction, he got the invitation to appear before the panel."
Investigation by our correspondent revealed some of the allegations against Magu by Malami.
Some of the 22 allegations are as follows:
Alleged discrepancies in the reconciliation records of the EFCC and the Federal Ministry of Finance on recovered funds
Declaration of N539billion as recovered funds instead of N504b earlier claimed
Insubordination to the office of the AGF by not seeking his approval on some decisions
Not providing enough evidence for the extradition of ex-Minister of Petroleum Resources, Diezani Alison-Madueke
Alleged late action on the investigation of Process and Industrial Development (P&ID) leading to legal dispute
Not respecting court order to unfreeze a N7billion judgment in favour of a former Executive Director of First Bank
Alleged delay in acting on two vessels seized by Nigerian Navy leading to the loss of crude
Alleged favouring of some investigators called Magu's Boys
Reporting some judges to their presiding officers without deferring to the AGF
Alleged sales of seized assets to cronies, associates and friends
Alleged issuance of investigative activities to some media prejudicial to some cases.
A top source said: "Magu and his officers had spent the last two weeks looking at all the allegations and compiled appropriate responses to them with documents.
"It is the compendium of evidence that he took to the panel to prove his innocence. Whatever you may accuse Magu of, it is not corruption or self-enrichment.
"All those who have worked with Magu know him for his incorruptibility. He is also a hardliner who stepped on many toes. It is good that a panel is looking into the allegations.
"Take the case of sales of assets, Magu never sold any assets since he came into office. Instead, the seized properties were allocated for use by government agencies.
"The P&ID matter preceded Magu in office because the judgment debt was during the administration of ex-President Goodluck Jonathan. Magu only investigated the criminal aspect instead of supporting Settlement Agreement. And he gave the case all his strength to get the best for the nation.
"At the appropriate time, the details of what Magu did in office and what really transpired before the panel will be known to Nigerians for posterity."
The Department of State Services (DSS) denied arresting the EFCC boss.
The Public Relations Officer of DSS, Dr. Peter Afunanya said: "The Department of State Services (DSS) wishes to inform the public that it did not arrest Ibrahim Magu, Acting Chairman of the Economic and Financial Crimes Commission (EFCC) as has been reported by sections of the media.
"The Service has since 6th July, 2020, been inundated with enquiries over the alleged arrest."
The EFCC confirmed that Magu went to the Villa to honour an invitation.
A statement by the Head of Media and Publicity of EFCC, Mr. Dele Oyewale said: "Acting Chairman of the Economic and Financial Crimes Commission (EFCC) Mr. Ibrahim Magu on Monday honoured an invitation by a Presidential Panel reviewing the activities of the EFCC, at the Banquet Hall wing of the Presidential Villa, Abuja.
"He was served the invitation to the Panel, while on his way to the Force Headquarters, Abuja for a meeting.
"The EFCC's boss was neither arrested nor forced to honour the invitation. A member of a legal team from the EFCC is also with him on the Panel."
BREAKING: We didn't arrest Magu – DSS
The Department for State Security (DSS) on Monday denied media reports of the arrest of acting Economic Financial and Crimes Commission (EFCC), Ibrahim Magu.
In a statement by its Public Relations Officer, Peter Afunanya, the DSS said: "The Department of State Services (DSS) wishes to inform the public that it did not arrest Ibrahim MAGU, Acting Chairman of the Economic and Financial Crimes Commission (EFCC) as has been reported by sections of the media.
"The Service, has since, today, 6th July, 2020, been inundated with enquiries over the alleged arrest."
Magu is undergoing questioning at the Presidential Villa by a probe panel over allegation diversion of looted funds and assets.
Details shortly…
2023: Igbo coalition presents Amaechi, Peter Obi, Umahi, Onu as presidential candidates
A coalition of Igbo Groups, have lined up the Minister of Transport, Chibuike Amaechi, Dr Ogbonnaya Onu, Governor David Nweze Umahi, and Peter Obi for 2023 presidency.
The coalition comprising World Igbo Youth Congress, Southeast Women Professionals and Igbo Students Union described the decision of Arewa Youths to form an alliance with Ohanaeze Ndigbo Youth Council Worldwide ahead of the 2023 general elections as a welcome development.
The Coalition said the development was an affirmative action that both groups will definitely present a consensus candidate in 2023.
It made its resolutions known after a meeting with the leadership of Ohanaeze Ndigbo Youth Council Worldwide in Abakaliki Ebonyi State on Thursday.
This was made available to DAILY POST on Friday by Comrade Obinna Achionye, Deputy President General Ohanaeze Ndigbo Youth Council Worldwide.
According to him, the signatories to the resolutions are, Mazi Alex Okemiri, President, World Igbo Youth Congress; Dr Mrs Helen Ogbonnaya, leader, Southeast Women Professionals; and Comrade Chidi Ugwunjo, President, Igbo Students Union.
The Coalition emphasized that Igbo presidency in 2023 is the most equitable and Justifiable crusade that will make "Nigeria survive from disintegration and disaster that pose threats against her collective existence."
The Coalition commended All Progressives Congress, APC Caretaker Committee Chairman and Yobe State Governor, Mai Buni, for zoning the party's chairmanship position to the North.
The group said that the move is an indication that the presidency will be zoned to the South, "and we expect the PDP to also emulate the APC and zone the presidency to the South.
"With this development and after deliberating on the issues extensively in line with Igbo interests, we present Chibuike Amaechi (Rivers) Dr Ogbonnaya Onu (Ebonyi), Governor David Nweze Umahi (Ebonyi) and Mr Peter Obi (Anambra) PDP and others," to run in the election.
"Buhari And Hushpuppi Are In The Same Business, They Both Defrauded Millions" – Aisha Yesufu
The co-convener of the BringBackOurGirls campaign group, Aisha Yusufu, has again blasted President Muhammadu Buhari, saying the 77-year-old Nigerian leader does the same work with Nigerian Instagram celebrity and alleged internet fraudster, Raymond Abbas, also known as Hushpuppi.

For Aisha, Buhari has not been transparent enough in his administration as many would be made to believe, pointing out that since 2015 he emerged as Nigeria's President, Buhari has failed to make public his campaign donations and statement of account.
Hushpuppi was recently arrested in Dubai, United Arab Emirate, UAE on June 10 over alleged fraudulent charges, and was said to have defrauded 1,926,400 people.
On her official Twitter handle, Aisha wrote, "Muhammadu Buhari @MBuhari and Hushpuppi are in the same business.
"They both defrauded millions of their money! Where is the 2015 Buhari campaign donations, statement of account?
"While Hushpuppi defrauded financially, Buhari defrauded both financially and politically."
The Nigerian government had since reacted to the arrest of Hushpuppi in Dubai for alleged fraud.
The Chairman of Nigerians in Diaspora Commission, NiDCOM, Abike Dabiri-Erewa said Hushpuppi's arrest should not be used to judge Nigerians living abroad.
"More Nigerians In Dubai To Be Arrested As Hushpuppi Names His Accomplices" – Kemi Olunloyo
When most people thought the trouble surrounding Hushpuppi and his fellow crime partner Woodberry was subsiding, it appears more trouble is looming ahead.
Few hours ago, the Dubai Police issued a statement disclosing that the alleged fraudster and his colleague were extradited to the US for fraud
However, there's news again that about 47 countries worldwide are allegedly fighting for the custody of the alleged fraudster. This piece of news was revealed by controversial Journalist Kemi Olunloyo on Thursday evening July 2, 2020.
Recall that the outspoken journalist Kemi was the first to break the news of the arrest of the Big boy and his colleague before an official statement was made across by Interpol. She was the same person who announced the extradition of Hushpuppi and Woodberry to the US.
Kemi Olunloyo has revealed again that her reliable source in the Interpol and FBI has disclosed to her that about 47 countries are currently fighting for Hushpuppi's custody. She also disclosed that Hushpuppi has name his crime partners he has been laundering money for.
Nigerian Man, Dr. Chidubem Obi Bags Best Graduating Student In Sechenov University, Russia
A Nigerian man who hails from Anambra state, Dr. Chidubem Obi Gerald receives the Award as best graduating student in the faculty of Medicine in I.M. Sechenov First Moscow State Medical University (Sechenov University) Russia.
Dr. Chidubem Obi Gerald, who hails from Anambra State made history as he became the first African to graduate with 5.0 GP in Medicine in I.M. Sechenov First Moscow State Medical University (Sechenov University) Russia.
Stop COVID-19 Game, Nigerians Are Suffering – Gov. Yahaya Bello Calls On Politicians
The Governor of Kogi State, Yahaya Bello, has claimed politicians are playing games with Nigerians amid the COVID-19 pandemic.
Bello stated this while speaking on Thursday while hosting the members of the Board of Trustees (BoT) of the Sir Ahmadu Bello Memorial Foundation, who paid him a courtesy call at the Government House in Lokoja.
The Governor also called for employment opportunities to be created, instead of resorting to lockdown and keeping citizens at home.
"Let us stop this game. Nigerians are suffering. Instead of the lockdown with its attendant negative effects on the people, why can't we turn it into employment opportunities; providing clothes for face masks to be exported to those countries who have the disease?
"COVID-19 is not a new disease in our clime. We have our own way of treating it and that is what we should be exploiting, rather than subjecting our people to hardship, hunger and starvation through lockdown," Bello said.
As at Thursday, Nigeria had 26,484 confirmed COVID-19 cases.
Of that number, only four patients are in Kogi State.
Nigerian Army Give Reason On Why It Can't Expose Boko Haram Sponsors
The Nigerian Army has said it is not their duty to expose those sponsoring Boko Haram in the country.
Coordinator of Defence Media Operations, John Enenche, stated this at a media briefing on Thursday.
Enenche admitted that the Army knows that some criminal groups have heavy financial backing, but its major task is to fight "terrorism and other criminality".
He explained that the National Intelligence Agency (NIA) and the Department of State Services (DSS) were responsible for revealing the sponsors.
"It is not the duty of the military to uncover the sponsors.
"Our duty is to remain in the frontline and defeat terrorism and other criminality and that is what we are doing.
"We have the National Intelligence Agency (NIA) and the Department of State Security (DSS). It is their responsibility to gather intelligence on the sponsors of the terrorists and not the military," Enenche maintained.
FBI Confirms The Extradition Of Hushpuppi and Woodberry To The USA To Face Fraud Charges
The Director of the Federatal Bureau of Investigation (FBI), Christopher Wray has praised the exceptional efforts exerted by the United Arab Emirate, represented bu the Dubai Police General HQ, in combating transnational organised cybercrime including the rrecent arrest of Raymod Igbalode Abbas, known as "Hushpuppi" and Olalekan Jacon Ponle aka "Woodberry" who were taken down in opetation "Fox Hunt 2".
Mr Wray also extended his appreciations to Dubai Police for their cooperation in extraditing the wanted criminals, who committed money-laundering and multiple-cybercrimes, to the United States.
The popular suspected Nigerian fraudsters Ramon Igbalode Abbas a.k.a Hushpuppi and his cohort, Olalekan Jacon Ponle a.k.a Mr Woodberry has been extradited to the United States.
The Dubai police confirmed the new development on their official page on Instagram. FBI's Director, Christopher Wray showed immense appreciation to the Dubai Police for their cooperation in extraditing the Nigerian suspects who were accused of successfully defrauding millions of their victims in multiple money-laundering and cyber crimes.
The @Dubaipolicehq Instagram post read;
The Director of the Federatal Bureau of Investigation (FBI), Christopher Wray has praised the exceptional efforts exerted by the United Arab Emirate, represented bu the Dubai Police General HQ, in combating transnational organised cybercrime including the recent arrest of Raymod Igbalode Abbas, known as "Hushpuppi" and Olalekan Jacon Ponle aka "Woodberry" who were taken down in operation "Fox Hunt 2".
Mr Wray also extended his appreciations to Dubai Police for their cooperation in extraditing the wanted criminals, who committed money-laundering and multiple-cybercrimes, to the United States.
Details later…
EFCC Arraign Cyber Crime Kingpin, Onwuzuruike Ikenna Who Scammed US Bank of $8.5m
The Port Harcourt zonal office of the Economic and Financial Crimes Commission on Tuesday, June 30, arraigned Abia big boy and fraud kingpin, Onwuzuruike Kingsley Ikenna (a.k.a Nwanta Anayoeze Yonaracha) over alleged internet fraud.
Kingsley also known as Jeff Sikora paraded himself a self-styled President/ Chief Executive Officer of United States-based Prime Trust Credit Union Bank.
He was arraigned before Justice A.T. Mohammed of the Federal High Court sitting in Port Harcourt, Rivers State, on an eight count charge bordering on conspiracy, impersonation, forgery, possession of proceeds and obtaining money by false pretence to the tune of $8,502,000.00.
The offence contravenes Section 1 (1) (a) of the Advance Fee Fraud and Other Fraud Related Offences Act, 2006 and punishable under Section 1 (3) of the same Act
Ikenna's specialty is Business Email Compromise (BEC) and identity fraud. His victims allegedly include a major United States bank. Properties linked to the suspects include a mansion, a petrol station and 9 units of three bedroom apartments, all in Umuahia, Abia State and a palatial bungalow in his village.
Chinese Couple Lock Up 8 Nigerian Staff In Their Abuja Home For 4 Months
Two Chinese nationals have been arrested and paraded by the Police in Abuja on Tuesday for locking up their eight Nigerian staff in an apartment for the past four months.

According to International Centre for Investigative Reporting (ICIR), a team of six police officers from the FCT Divisional Police Command in Utako swung into action, following a tip-off by a radio listener who called in during the "Berekete Family" programme of the Human Rights Nigeria and raided the residence of the Chinese nationals at No. 117 Jabi area, Abuja.

At the time of this report, it's still unclear the kind of services the eight Nigerians rendered to the Chinese couple. However, it is apparent they were domestic staff of the couple.

One of the women among the eight rescued Nigerians said they were not allowed to move out of the mansion. She complained that the couple refused allowing her to go for treatment even when she was very sick. She added that if any of them goes out, a certain percentage of their salary would be deducted.
Another man among the group who gave his name as Alex said he worked as a driver for the Chinese couple. He added that he and the seven others have been working as domestic staff of the Chinese couples since the outbreak of Covid-19 in February.

"They never allowed us to go out since February," Alex told The ICIR.

"If anyone of us goes out and they know, a certain percentage of his salary will be deducted."

"Even yesterday, when this man (pointing at one of the workers) sent someone to buy him water, N500 was deducted from his salary that is yet to be paid," Alex added.

He said the Chinese did not care about their feeding since the house arrest.

Another worker who did not reveal his name said that 3000 was deducted from his salary because he stubbornly went out to fill his pension form.
All the staff agreed that they were not given food by the Chinese nationals aside their salaries.

ICIR observed that during the arrest, only two Chinese were arrested although there were four of them sighted in the house.

The Chinese couple were calling a particular person as they first refused going with the policemen. However, they succumbed as the person over the phone instructed them to go with the policemen.
You Are What Your Name Is -Kanu Gushes Over His Wife As They Celebrate 17th Wedding Anniversary
Retired Nigerian football legend, Kanu Nwankwo and his beautiful wife, Amara, are celebrating their 17th wedding anniversary.
The football star, who shared the exciting news with his fans on Instagram, thanked God for blessing his family with such a woman.
Nwankwo also gushed about being married for 17 years. He added that more years are to come while sharing a beautiful photo of himself and his beautiful wife
Quote"17 years strong Happy Anniversary wifey. @amarakanu I love you. You are what your name is Amara Gods gift and I thank God my dream came true.Cheers to an amazing future".
EXPOSED! Photos Of The $1.3m US Mansion Bought By Late Ajimobi Against The Law as Governor
The late immediate past governor of Oyo State, Abiola Ajimobi has been exposed to be the owner of a multi-million mansion in Rockville, Maryland, United State.
According to SaharaReporters, Ajimobi purchased the house for $1,347,200m (N522,713,600m) during his second term in office as governor of the state in 2016.
The residential building located at 10821 Symphony Park Drive, reportedly attracts an annual tax of $18,198 (N7,060,824m when calculated N388 per USD).
The purchase of the house in America is reportedly in gross violation of the code of conduct laws of Nigeria, which forbids serving public officials from operating bank accounts and purchasing property outside the country.
It was also gathered from sources at the Code of Conduct Bureau that the property was not listed among assets declared by the former Oyo governor until his tenure in office elapsed in 2019.
Also, checks with top real estate players in the US indicated that the Maryland property of Ajimobi was now worth at least $1.6m (N620,800,000m).
Some photos of the said mansion
Four Years Of Illegality: Buhari govt repeatedly violates Nigerian laws over sacked army officers
Among Nigeria's national honourees in 2012 was an army officer, Mohammed Suleiman, then a colonel. He had earlier that year helped foil a Boko Haram terrorist attack on Aso Rock Villa in what is now home to President Muhammadu Buhari, having "discovered and penetrated" the cell tasked to carry out what would have been a major blow to Nigeria.
The key planner of that foiled act of terrorism on what is today home to President Buhari was a police sergeant, identified as Babagana, according to army records seen by PREMIUM TIMES.
Mr Suleiman was so key to Nigeria's counter-terrorism efforts that his deployments for services abroad, for instance in Darfur and Washington, were repeatedly cancelled and, in another case, he was recalled from Command and Staff College, Jaji, as directing staff, to help track a globally wanted terrorist, Adam Kambar.
He initiated the creation of the Civilian Joint Task Force (CJTF) and controlled their activities in Borno State, before collaborating with 3rd Division of the Army to have Civilian JTF in Adamawa State. He was key to the "arrest of and appropriate provision of information on the first successfully prosecuted Boko Haram pioneer spokesman, Umar Sanda Kodunga."
Even before Boko Haram gained notoriety and when they were covertly building a base in Bauchi, he was responsible for "discovering, penetrating and profiling" the group. In 2009, he led the joint army/police team that cleared and arrested "377 terrorists with scores killed with no casualty to own troops."
All these about Mr Suleiman were documented in his official service records with the Nigerian Army. However, for four years, he has been up in a legal battle with the military after he and 37 other senior officers were forcibly and illegally removed from service shortly after Mr Buhari assumed office.
In separate judgements, Mr Suleiman and five of the affected officers have won the cases they initiated to challenge their forced retirement by the military. In ordering their reinstatement, the National Industrial Court has six times held that the military acted unlawfully. PREMIUM TIMES has repeatedly called the attention of the Buhari government to this matter. But authorities have continued to ignore the court and its decisions.
This matter is one of Nigeria's worst cases of arbitrariness, disregard for the court and shabby treatment of her heroes since Mr Buhari, a former brigadier general, became president.
One of the officers, Ojebo Ochankpa, died in 2017 while awaiting justice. Their statutory appeal for redress to President Buhari within 30 days of their sack, and other letters subsequently, have neither been acknowledged nor replied to.
THE ILLEGAL COMPULSORY RETIREMENT
On June 9, 2016, each of the 38 officers woke up to sudden letters of retirement in their emails. They had been compulsorily retired from service.
"It was absolutely unexpected as I had not gone through any disciplinary process," said Abdulfatai Mohammed, then a Lt. Colonel, and one of the 38 affected officers. "I was never queried, nor was there any indictment."
In the letters, seen by PREMIUM TIMES, to the affected officers, their compulsory retirement was hinged on "provisions of Paragraph 09.02c (4) of the Harmonised Terms and Conditions of Service for Officers 2012 (Revised)".
The referenced section – 09.02c (4) – of the Harmonised Terms and Conditions of Service for Officers 2012 (Revised), shows the officers were laid off "on disciplinary grounds i.e. serious offence(s)".
Emphasizing "service exigencies" and that the "military must remain apolitical and professional at all times," then army spokesperson, Sani Usman, now a retired brigadier-general, on June 10, 2016, released a statement, disclosing what could have constituted the "serious offences" that warranted the compulsory retirement of the 38 officers.
"It should be recalled that not too long ago some officers were investigated for being partisan during the 2015 general elections," the statement read. "Similarly, the investigation by the Presidential Committee investigating Defence Contracts revealed a lot. Some officers have already been arraigned in court by the Economic and Financial Crimes Commission (EFCC)."
However, contrary to the claim by the army, our investigations showed that only a few of the affected officers were queried, tried and indicted.
Others, like Mr Suleiman and Mr Mohammed, had their careers abruptly cut short for reasons that smacked of high-level arbitrariness, pettiness, witch-hunting and partisanship by authorities of the Army.
While officers cleared by either arms procurement panel or election panel were retired, others who were not questioned at all were also sent away.
Highly placed sources in the army told PREMIUM TIMES that of the major generals affected, only one – E.D. Atewe (N/7674) – faced a panel and was indicted. Mr Atewe was indicted by the presidential arms probe panel, and he is currently being prosecuted by the Economic and Financial Crimes Commission.
Although S.D. Aliyu (N/7711); M.Y. Aliyu (N/8114) GOC 7 Division; Fatai Alli, (N/7914) a former Director of Operations in the Army, also faced the presidential arms panel, they were cleared. Yet they were laid off for "serious offence", the army claimed.
Five other Major Generals – L. Wiwa (N/7665), who is the late Ken Saro-Wiwa's brother; Nwokoro Ijeoma (N/8304) whose reinstatement was ordered by the industrial court last year; T.C Ude (N/7866); L.C. Ilo (N/8320); O. Ejemau (N/8340) were neither queried nor indicted by any panel.
Brigadier Generals sacked because of suspected loyalties
The cases of the affected brigadier generals were not different. The 11 of them were simply retired because they were suspected to be have failed to help the Buhari regime to power in 2015.
For instance, two officers were laid off because of their ties to the former National Security Adviser, Sambo Dasuki, our sources said.
The two officers – A.S.H. Sa'ad (N/8392), who was at the Directorate of Military Intelligence; and Mormoni Bashir (N/8396), former principal staff officer to Mr Dasuki – were retired without indictment. Although, Mr. Sa'ad faced a panel, he was not found to have engaged in any wrongdoing.
For his alleged close ties to a former Army Chief, Kenneth Minimah, D. Abdulsalam (N/9169) was sent away. Anthony Onibasa was pursuing a doctorate at the University of Calabar when he was notified of his sudden retirement. He was neither queried nor indicted.
Koko Essien (N/8794), a former Brigade Commander, 2 Brigade, Port Harcourt, faced the election panel but was cleared. Mr Essien was laid off nonetheless. Just like Bright Fibioinumana (N/8399); L.N. Bello (N/8799), former Brigade Commander, 34 Brigade Owerri; and M.G. Alli Moundhey, former Director, Campaign Planning in the North East Operations, who were even not queried not to talk of being indicted.
Although the Nigerian Army said the affected officers were retired for either involvement in the 2015 general elections or arms procurement fraud, our investigations showed that officers who were not in Nigeria at the time of the elections were also sacked.
That was the case of I.B. Lawson (N/8812) and G.O. Agachi (N/9363) who were defence attaches at Nigeria's missions in China and Benin Republic respectively.
"They aided PDP to get votes"
Many Colonels and Lieutenant Colonels who were laid off on this day four years ago were merely suspected of failing to cooperate with the All Progressives Congress to garner votes for candidate Buhari in the 2015 elections, sources told PREMIUM TIMES.
In one instance, T.A Williams (N/11469) a Major; and Abdulfatai Mohammed (N/10659), a Lieutenant Colonel, both attached to the 195 Battalion, Agenebode, Edo State, with the latter as Commanding Officer, were said to have been flushed out because of complaint of not cooperating with Mr Buhari's APC, brought against them.
But according to documents seen by this newspaper, Mr Mohammed was away in the North East at the time fighting Boko Haram, not at Agenebode. But somehow his name was among those listed for alleged partisanship.
Similarly, in Rivers State, army insiders said, APC officials accused four officers attached to the 332 Air Defence Regiment (Ojebo Ochanpa – N/10417 who died while awaiting justice in 2017) and; 5 Battalion, Elele (A.S. Mohammed -N10662); 2 Brigade Garrison, Port Harcourt (A.Adimoha – N/10421); 29 Battalion Port Harcourt (T.O. Oladuntoye (N/10338) of aiding the PDP in the state.
Our findings revealed that these officers, accused of partisanship, were not queried or investigated before they were forced out of the army. The former Commanding Officer, 93 Battalion, Takum, O.C. Egemole (N/10423), who was also compulsorily retired, was also accused of "not doing enough" to avert APC loss in Taraba State. He was also neither queried nor investigated.
Seven colonels, including Mr Suleiman (who had helped foiled Boko Haram attack on President Buhari's Aso Rock home) who were compulsorily retired, had no query issued to them nor were they made to face any panel before they were fired.
For instance O.U. Nwankwo (N/9678) was studying at the University of Ibadan at the time of his ouster.
Also, without probe or indictment for any offence, T. Minimah (N/10185), brother to former Army Chief, Kenneth Minimah, was also removed from his post in Benin and retired.
Lawless army
PREMIUM TIMES checks indicate the army violated its own rules in the ways the officers were disengaged.
The Harmonized Terms and Conditions of Service for Officers whose paragraph 09.02c (4) was relied upon to remove the officers, originates from the Armed Forces Act. The section cited by the Army provides that an officer may be compulsorily retired "on disciplinary grounds i.e. serious offence(s)" without defining what constitutes "serious offences".
But the principal law – the Armed Forces Act – establishes all actions that constitute offences in the Military. The Act prescribes steps to be taken in punishing offences, and a review shows no section empowers the Army Council to arbitrarily punish or compulsorily retire officers for any offence. In fact, the Army Council, in Section 11(a-f) of the Act, has no power to retire any officer on disciplinary ground without compliance with the steps prescribed by law.
Petitions to President Buhari
In line with Paragraph 09.02(e) of the Harmonised Terms and Conditions of Service for Officers, many of the affected officers, including Mr Mohammed and Mr Suleiman, petitioned Mr Buhari within 30 days of their sack for administrative review.
"I want to respectfully state that I was not in any way involved in any of the two issues stated as reasons for compulsory retirement of 38 officers of which I was among," Mr Mohammed, wrote in his appeal." I was never investigated at any time and have not committed any serious offence."This was the ground of appeal of his colleagues, who also petitioned Mr Buhari.
They also subsequently separately wrote the president and once asked him to prove his integrity. None of the letters was acknowledged or replied to by President Buhari or his appointees. But it is alleged that the Chief of Defence Staff, Gabriel Olonisakin, who has the lawful responsibility to transmit the officers' petitions to the president is blocking the appeals. He has refused to show evidence of transmitting the petitions to the industrial court and he now risks a jail term for that.
Military continues to lose in court; Buhari won't act
Apart from petitioning Mr Buhari as required by law, many of the officers also approached the industrial court for justice. Six of them have now gotten favourable judgements with judges faulting the military.
"The compulsory retirement of the claimant is wrongful, unconstitutional, null and void," Justice Rakiya Haastrup of the industrial court said in her January 14 judgement in the case initiated by Mr Mohammed at the headquarters of the industrial court in Abuja, adding: "the defendants failed to act with respect to the law."
Apart from Mr Mohammed and Mr Suleiman, four others, namely Mr Ijeoma, a Maj. General; Danladi Hassan, a colonel; Thomas Arigbe, a Colonel; and DB Danzang have also got judgements ordering the army to reinstate them. There has not been compliance, nor have the authorities appealed yet.
Both the defence spokesperson, John Enenche, a Maj. General, and army spokesperson, Sagir Musa, Colonel, did not reply messages seeking comments for this report. They also did not answer calls to their telephones.
But in the wake of the defeat the army suffered in the case of Mr Mohammed in January, Mr Musa had said, "It is a legal matter," and declined further comment when contacted by PREMIUM TIMES.
Federal Government approved resumption of domestic flights across the nation's airports
The Federal Government, yesterday, approved resumption of domestic flights across the nation's airports with effect from July 8 after months of shutdown due to coronavirus pandemic. Minister of Aviation Senator Hadi Sirika, who announced this yesterday, also disclosed that the flights will commence with the Nnamdi Azikiwe International Airport Abuja and the Murtala Muhammed International Airport, Lagos. In a statement issued late last night by James Odaudu, Director, Public Affairs, Federal Ministry of Aviation, Port Harcourt , Owerri and Maiduguri airports will reopen to flights on July 11, while other airports across the country will join on July 15 "Passengers looking to travel out of the country will have to wait a bit longer as the dates for the restart of international flights into and out of the country will be announced later," the minister said. Senator Sirika thanked stakeholders in the aviation industry as well as the Nigerian public who have had to cope with the adverse effects of the flight suspension for their perseverance and cooperation in ensuring a successful return of operations at the nation's airports. He advised passengers to abide by the safety guidelines and protocols put in place to ensure that the airports don't become channels of infection for the dreaded coronavirus.
FEC Okays N20.4bn for Lagos airport runway extension
•FG okays July 8 for resumption of domestic flights By Johnbosco Agbakwuru & Dirisu Yakubu THE Federal Executive Council, FEC, on Wednesday approved about N20.4 billion for the extension of the runway at the Murtala Mohammed International Airport, Lagos, and construction of roads including cost reversion on two projects. The extension of the runway at the Murtala Mohammed Airport, Lagos is to gulp N2.2 billion, construction of roads in Abaji Area Council that links the FCT to Lokoja will cost N6.7 billion, while revision of project to aid completion of abandoned projects will cost N11 billion. Briefing journalists at the end of the FEC meeting presided over by President Muhammadu Buhari at the Council Chamber, Presidential Villa, Abuja, the Minister of Aviation; Hadi Sirika said that the approval will serve as a revised estimated total cost for the project. Sirika According to him, "Today in Council, Aviation presented a memo for a revised estimated total cost for the extension and asphalt overlay of the Murtala Mohammed airport runway, which was rescoped to reconstruct and rehabilitate the taxiway bravo. The sum involved is N2, 272, 838, 724.84 and it has completion of twelve months." He said that the extension and rehabilitation of the runway was essential for the city of Lagos, as it will improve the safety of the airport. Meanwhile, the Federal Government, yesterday, approved resumption of domestic flights across the nation's airports with effect from July 8 after months of shutdown due to coronavirus pandemic. Minister of Aviation Senator Hadi Sirika, who announced this yesterday, also disclosed that the flights will commence with the Nnamdi Azikiwe International Airport Abuja and the Murtala Muhammed International Airport, Lagos. In a statement issued late last night by James Odaudu, Director, Public Affairs, Federal Ministry of Aviation, Port Harcourt , Owerri and Maiduguri airports will reopen to flights on July 11, while other airports across the country will join on July 15 "Passengers looking to travel out of the country will have to wait a bit longer as the dates for the restart of international flights into and out of the country will be announced later," the minister said. Senator Sirika thanked stakeholders in the aviation industry as well as the Nigerian public who have had to cope with the adverse effects of the flight suspension for their perseverance and cooperation in ensuring a successful return of operations at the nation's airports. He advised passengers to abide by the safety guidelines and protocols put in place to ensure that the airports don't become channels of infection for the dreaded coronavirus.
2023: We're working on Igbo presidency – Ohanaeze, Amaechi, Izuogu, others
It's an Illusion, says ex-Biafran soldier By Anayo Okoli, Chimaobi Nwaiwu, Ikechukwu Odu, Peter Okutu & Chinonso Alozie ENUGU—Apex Igbo socio-cultural organisation, Ohanaeze Ndigbo, Alaigbo Foundation, Igbo National Congress, among others, yesterday, agreed that a president of Igbo extraction is achievable in 2023 as the Igbo are working towards its realization. This came as an ex-Biafran soldier and prominent traditional ruler in Enugu State, Igwe Spencer Ugwuoke, expressed doubt over the realization of a Nigerian President of Igbo extraction in 2023 because "Ndigbo lack unity of purpose." Ugwuoke, who is the traditional ruler of Obimo autonomous community in Nsukka Local Government Area of Enugu State, insisted that lack of unity of purpose by the Igbo and deficient political structure would make it difficult for them to realize the dream. The monarch said Ndigbo cannot be talking from both sides of the mouth without any recognizable leader and hope to capture presidential seat in 2023. "This country has many miracles that occur at their own time; but I must tell you that there is no indication that an Igbo man will emerge president of Nigeria in 2023. This is because the Igbo have refused to forge a common font politically unlike what we have in other major ethnic groups in Nigeria; even the minority tribes are more united than the Igbo. "Though, the President of Ohanaeze Ndigbo Worldwide, Chief Nniah Nwodo, has improved the status of the Igbo in terms of achieving common ambition, there are still a lot to be done. Even among us, there are still some of us sabotaging Nwodo's efforts. "We have to go back to Ohanaeze Ndigbo and make it the authentic mouthpiece of the Igbo because, as it stands now, the organisation is deficient in equitable representations of the different traditional institutions in South East, which is why it is difficult to speak with one voice. You always hear of Ohanaeze Ndigbo Lagos, Abuja, Jos, South Africa and what have you. This is wrong and it is the origin of the discordant tunes affecting our political fortunes in Nigeria. Where have you seen the Oba of Benin and Sultan of Sokoto being countered by their subjects? It only happens in South East. "When you are looking for something, you should not create enemies. You cannot be opposing Buhari's administration and expect him to back you up for the presidency in 2023. "Let's create a platform to promote the pains of the South-East as a geopolitical zone that has not produced a president. Let's get leaders of thought, traditional rulers and chairmen of the state council of chiefs to meet their counterparts in other geopolitical zones for support. Let our politicians put their interest in a common pot for the interest of the zone and not be originators of discordant tunes. "Igbo Presidency is realisable but there has to be a long term plan geared towards achieving it. It is not possible in 2023", Igwe Spencer said. Igbo presidency achievable in 2023 — Ohanaeze Disagreeing with Igwe Ugwuoke, the umbrella organisation of the Igbo said Igbo presidency is achievable in 2023. Ohanaeze Ndigbo through its spokesman, Uche Achi-Ogbaga, said Igbo presidency is achievable, adding that there is nothing like lack of unity of purpose as all Igbo cannot be in one political party or think alike. He said that Ohanaeze Ndigbo has been galvanizing both Ndigbo and other ethinic groups and all parts of the country towards achieving this project. Beware of enemies of Ndigbo — Mbazulike Amaechi First Republic politician, Chief Mbazulike Amechi berated those who think that Igbo presidency is not realizable, describing such people as enemies of Ndigbo. He said that if presidency of other sections of the country was possible, then Igbo presidency is more possible and have more potentials of realization than others. His words: "In politics, just like in anything else, nothing is impossible.So, the traditional ruler who said that Igbo presidency is not possible is out of reality, he is not being realistic. "Igbo presidency like every other political action is possible. However, Igbo presidency does not mean that Igbo man will be president of Igbo' alone, for an Igbo man to become the president of Nigeria, he has to be president of Nigerians in general not Igbo people. He has to be president of all Nigerians and Nigeria as a country, he has to be for everybody in Nigeria. Ezeife "I have always told Ndigbo that to produce the president of Nigeria, we have to be organized, you have to strategize, you have to plan, you gave to work, to produce the president that will be for all Nigerians. "To be president of Nigeria, you have to have handshakes across the Niger, across the Benue, you have to reach out, you must recognize the fact that Northern Nigeria has a large population and there is nobody who can be president of Nigeria without the support and cooperation of a large section of the North. So, the Igbo man who will be the president must have the support of a considerable section of the North. The same thing is applicable to the West, he must have the support of the West. "Igbo votes alone cannot give anybody presidency of Nigeria and so, for an Igbo man to become president in Nigeria, he must reach out and make friends and also make sure that his political party has the spread to help him secure the seat of the president. So, whosoever that is saying Igbo presidency is not possible after meeting all these conditions does not know what he is talking about, in fact he is an enemy of Ndigbo. "So if you are asking me about the possibility, honestly it is possible. There is every possibility of achieving it, it is possible and I must say I am personally working for that. Seriously, I am personally working for that, we can achieve it and I am putting much effort in the work I am doing for that. "Remember, since after the civil war, many sections of the country, many influential people in Nigeria do not still believe that the war has ended. Some of them are still fighting the war collectively against Ndigbo but the Igbo have ignored them and gone ahead inspite of those people and I am encouraging Ndigbo to continue doingwhat they have been doing and not look back to avoid being discouraged." It's achievable — Izuogu Another top Igbo leader, Ezekiel Izuogu said , "The Igbo have to be faithful members of their party, they have to believe in the ideology of the party. If you are a progressive you must be a progressive that Nigerians know and not just pretending to be in a political party. You must believe in their ideology and then work with it and emerge as the candidate of the party if you are good". For example, he said: " Olusegun Obasanjo emerged from the southwest and even though the Yoruba did not vote for PDP, the whole nation agreed that the presidency should go to the southwest. "I am appealing to Nigerians to let us have the same mind. The Igbo have not gotten this thing since Nigeria was created,let us concede it to them and it will also help them to forget the issue of civil war and believe that they are wanted by other Nigerians. "That will also stop the issue of Biafra because immediately you give the presidency to the Igbo, the issue of Biafra will end and that will allow the country to be a better place for Igbo and other Nigerians." We must build alliances with others — INC Speaking also, the President of Igbo National Council, INC, Chilos Godsent was of the view that, "The first thing to do is harmonize the internal political structure and build alliances with other political blocs.Then, we'll move into the three most popular political parties and bring up popular and credible persons that can be saleable". We must come together — Obasi In his own contribution, the former deputy governorship candidate of All Progressive Grand Alliance, APGA, in the 2015 general election, Chief Jerry Obasi noted that the best way for Ndigbo to achieve the Igbo presidency is for them "to come together as a people under a united Nigeria and engage other areas of the country with a calculated objective to purge their minds of hate and phobia against Ndigbo." According to him, "The Igbo race in Nigeria has suffered series of mistreatments, socially, politically and economically. These forms of politically motivated mistreatments are compounded by a conspicuous and consumated conspiracy to deny the Igbo the Presidency. "Ndigbo continually take obvious steps towards the realisation of this much taunted Igbo dream of Igbo presidency without realisation. It has always been deliberately truncated by haters of Ndigbo who perceive they have an axe to grind with Ndigbo. Since 1999 to date, Ndigbo have participated in all of the Presidential elections, including the 2015 and 2019 Presidential elections which gave birth to General Muhammadu Buhari." Chief Jerry Obasi said the issue of Igbo Presidency cannot be swept under the carpet, considering the socio-political challenges currently facing the South East region of the country. He however agreed that the best way for Ndigbo to achieve the Igbo Presidency is for them "to come together as a people under a united Nigeria, engage other areas of the country with a calculated objective to purge their minds of hate and phobia against Ndigbo".
Nigerian Govt Announces Increase in Petrol Price
Consumers of petrol in the country would pay a 16.4 per cent increase in the price of petrol for the month of July, the Petroleum Products Pricing Regulatory Agency (PPPRA) announced on Wednesday.
The agency said the approved new retail price for petrol for the month will vary between N140.80 and N143.80 per litre price band.
The new price arrangement replaces the previous price band of N121.50 and N123.50 per litre announced by the agency for June 2020.
"After a review of the prevailing market fundamentals in the month of June, and considering marketers' realistic operating costs as well as practicable, we (PPPRA) wish to advise a new PMS (premium motor spirit) pump price band of N140.80-N143.80 per litre for the month of July 2020 the new retail price band for premium motor spirit (PMS), popularly called petrol, for June 2020.
"Kindly note that the ex-depot price for collection includes the statutory charges of bridging fund, marine transportation average, National Transport Allowance (NTA) and administrative charge. All marketers are advised to operate within the indicative prices as advised by the PPPRA."
The new price band was contained in a memo No. PPPRA.4/9/017/C.2/IV/705 the agency sent to petroleum products marketers on Wednesday, July 1.
With the new price, the implication is that all petroleum products marketing companies throughout the country are permitted to sell at any price with the approved price band of N140.80 (lower limit) and N143.80 (upper limit) during the month.
The lower limit represents the least retail price per litre a marketer can dispense fuel, while the upper limit is the ceiling retail price the marketer cannot exceed in dispensing the product.
In line with the approved price modulation template, marketers can sell the product at any price within the band during the period.
The PPPRA did not announce all the details on how it arrived at the new price band, including the ex-depot price band for depot owners or terminal operators for the month as well as all other components of the fuel pricing template.
The ex-depot price band for the previous month was N102.13 and N104.13 per litre, while ex-depot price band for marketers' collection was N109.78 and 111.78 per litre.
The ex-depot price is the price depot owners or terminal operators can lift petroleum products from the Nigerian National Petroleum Corporation (NNPC) depots for distribution at the retail outlets.
The increase in prices is belived to be a reflection of the global rise in the price of crude oil to around $40 per barrel from less than $30 it was sold over a month ago.
Court to decide the fate of Edo APC Guber Candidate Ize Iyamu in N700 Million alleged fraud
The All Progressives Congress (APC) candidate in the September 19, 2020 governorship election in Edo State, Pastor Osagie Ize-Iyamu, is to appear in court today in a case preferred against him by the Economic and Financial Crimes Commission (EFCC).
He is being tried on an eight-count charge of money laundering to the tune of N700 million reportedly deployed to prosecute the 2015 general elections.
Ize-Iyamu, who recently defected to the APC from the Peoples Democratic Party (PDP), is standing trial alongside four others before Justice J. M. Umar of the Federal High Court, Benin City.
The anti-graft agency, in the suit marked FHC/BE21C/ 2016, said the gubernatorial hopeful and the other accused allegedly collected the public funds for the polls, contrary to the provisions of the EFCC Act and the Money Laundering (Prohibition) Act.
A group, Concerned Citizens of Edo State, had last week charged youths in the state to meticulously follow the trial, saying: "We call on Edo youths to be aware that Pastor Ize-Iyamu would be standing trial for an N700 million money laundering case preferred against him and four others by the EFCC. The case comes up in court on July 2, 2020."
Na'abba, Agbakoba, Utomi, Ezekwesili, Others Form New Political Group
Thirty prominent Nigerian activists, academics and other professionals have formed a new political movement called National Consultative Front (NCF).
This was contained in a communique issued "after a month- long nationwide consultation" and virtual meetings.
The communique was made public by the new group's national secretariat in Abuja on Wednesday.
Among members of the 30-member steering committee for the NCF are a former Speaker of the House of Representatives, Hon. Ghali Na'abba; a former Deputy Governor of the Central Bank, Dr. Obadiah Mailafia, Femi Falana (SAN), Col. Abubakar Umar (rtd.), Mrs Obigeli Ezekwesili, Prof. Jibo Ibrahim, Yabagi Sanni, Isa Aremu, Prof. Chidi Odinkalu and Senator Shehu Sanni, Olisa Agbakoba (SAN), Alhaji Shettima Yerima and Funke Awolowo.
Part of the resolutions adopted after the meeting read in part, "A new ideological mass movement shall be initiated to embark on an immediate mass mobilisation in the nooks and crannies of the country for popular mass action towards political constitution reforms that is citizens-driven and process-led in engendering a new peoples' constitution for a new Nigeria that can work for all.
"To this end, we decry in categorical terms, the ongoing mindless massacre and kidnappings in the North-West, North-East, Southern Kaduna, the Middle Belt, Southern part of Nigeria and in fact the country at large by bandits and insurgents, who invade our communities, especially at night to inflict terror and murder on hapless residents and unsuspecting indigenes.
"We hereby call on those presently in charge of our federal government, military and security apparatus to immediately wake up and do everything to stop the ongoing senseless pogrom against the masses of our people."
Woman raped by herdsmen in Anambra dies in Ebonyi
A middle-aged woman who was allegedly raped to coma in a farmland at Ebenebe in Awka North local government area of Anambra State by suspected herdsmen has reportedly died in her home state of Ebonyi. The woman, whose name was given as Agnes Okekpe from Abakaliki local government area was said to be working on a farmland in the community as a labourer late last year when suspected herdsmen who went into the farm with herd of cattle allegedly gang-raped her until she lost consciousness. She was later taken to her state by her relations for treatment where she recently died. President-general of Ebenebe, Mr. Paul Nnatuanya, while narrating the emotion –laden story, said the woman's ordeal was the common thing his people have been experiencing, in addition to the destruction of farmlands by suspected herdsmen. He said: "The information we got from Ebonyi State was that Agnes has died. After she was raped to coma, our people took her to the hospital where she was revived. She died as a result of the trauma she suffered. "After she was discharged from the hospital, she travelled back to her place in Ebonyi State; perhaps, to continue treatment there." She didn't continue with the business she came for." "Her colleague who was able to escape said that before the rape, the herdsmen hit the woman with a log of wood, which made her weak and unable to raise the alarm.. "The herdsmen also took the money the woman tied on the her wrapper and it was the victim's colleague that ran back to the town to alert the residents, who found her lying helplessly on the farm. When the villagers stormed the scene, she was already lying unconscious on the ground."
APC: Tinubu, Amaechi, el-Rufai dig in for 2023
•All eyes on Buni's caretaker committee •How Oshiomhole's mistakes hurt his allies •Tinubu returns to drawing board •Why stakeholders moved against NWC – Amaechi loyalist •Fayemi, el-Rufai move to strengthen party By Clifford Ndujihe, Politics Editor & Ibrahim Hassan Following President Muhammadu Buhari's intervention, some founders and pillars of the All Progressives Congress, APC, have returned to the trenches to restrategise and plot fresh plans to realise their 2023 political quests. Notable leaders of the party considered to be posturing for 2023 include Asiwaju Bola Ahmed Tinubu; Transport Minister, Rotimi Amaechi; Kaduna governor, Nasir el-Rufai; and Ekiti governor, Kayode Fayemi among others. President Buhari, last week, backed the decision of factional acting National Chairman of the party, Chief Victor Giadom, to hold an emergency National Executive Committee, NEC, meeting. At the NEC meeting held at the Presidential Villa, members, on the suggestion of President Buhari, dissolved the National Working Committee, NWC, and appointed a caretaker/convention planning committee headed by Yobe State Governor, Mai Mala Buni, with Senator John James Akpanudoedehe as secretary. The main faction of the NWC, which enjoyed the support of 18 members, was led by late Senator Abiola Ajimobi. While ill, and till he died, National Vice Chairman, South-South, Ntufam Hilliard Eta stood in for him. The faction enjoyed the backing of suspended National Chairman, Comrade Adams Oshiomhole and National Leader of the APC, Asiwaju Bola Ahmed Tinubu. Thus, some observers saw the dissolution of the NWC as targeted against Tinubu and his 2023 presidential ambition. The Presidency and Governor Buni dismissed this insinuation as balderdash and insisted that the sack of the NWC was to save the APC from implosion. Indeed, Vanguard checks showed that the party, before the dissolution, was facing 11 law suits in various courts. Following the dissolution, some members of the NWC, who described the NEC as illegal contemplated challenging the decision in court but later changed their minds over what a source attributed to: "We don't want to be seen to be challenging the President's decision." Indeed, Tinubu at the weekend said President Buhari had spoken "and we accept his decisions" just as he said he had not made any decision regarding 2023 because "the concerns of this hour are momentous enough." In like manner, Oshiomhole said he has taken the dissolution of the NWC in good faith and reassured the President that his confidence in his leadership remained unshaken. A stalwart of the APC said the dissolution of the NWC has brought forward a battle that would have been fought in 2022 when Oshiomhole's tenure would have ended. How Oshiomhole's mistakes hurt his allies "Oshiomhole made many avoidable mistakes that have caused a setback to those depending on him to prosecute their 2023 aspirations. Although his tenure would have ended before the 2023 election but he would have had a hand in producing his successor. "Now, that opportunity has been lost, those depending on him will fight hard to have a hand in producing the next NWC, and it is not going to be easy," the source said. The source projected that the national chairmanship will still go the South-South, though the APC no longer has a foot hold in the oil-rich region, following the defection of Governor Godwin Obaseki of Edo State to the PDP. According the source, the South-West will not accept the chairmanship slot because its leaders are interested in the presidency. In like manner, the source said the North does not seem ready to relinquish power to the South in 2023 and may not accept the position. Tinubu returns to drawing board Regarding permutations for 2023, a top Tinubu supporter told Vanguard yesterday that "the dissolution calls for retrospection, going back to the drawing board and re-strategising for 2023. Our leader is an experienced politician. He knows the game. He also knows his onions. He was elected to the Senate in 1993 with over one million votes, the first person to be elected to the Senate with over one million votes. "We still have more than two years to 2023. He cannot be seen to be fighting the Commander-in-Chief, though he would have loved Oshiomhole to serve out his tenure as APC chairman." Fayemi, el-Rufai move to strengthen party On the same count, the camps of Fayemi and el-Rufai have started reaching out to stakeholders on the way forward. A close aide of Governor Fayemi said the dissolution of the NWC was done in the interest of the party and "it is a welcome development" adding that the governor is now joining forces to make the APC strong and virile because "it is when the party is strong that you can realise your aspiration." Why stakeholders moved against NWC – Amaechi loyalist Also, a source loyal to the Amaechi tendencies in APC said: "At the inception of the APC, the agreement was that the CPC will control power, ACN will control the party, and n-PDP will control the legislature but now the CPC and ACN want to control all. This cannot be allowed to continue as we approach 2023." Amaechi is one of biggest pillars of the APC in the South-South, given the fate of Oshiomhole. Others include Chief Timipre Sylva, Mr. Festus Keyamo, SAN, and Senator Godswill Akpabio but Amaechi is said to be closest to President Buhari among the lot. El-Rufai had no hand in Oshiomhole's ouster — Abba Governor el-Rufai is considered as one of those who played crucial roles in the sack of the NWC and is now backing efforts to reposition the APC ahead of the 2023 polls, where he is expected to go for the vice presidency or presidency, though he recently made case for power-shift to the South in 2023. However, Alhaji Abdullahi Gambo Abba, a chieftain of the APC in Kaduna State, said since Governor el-Rufai of Kaduna had not publicly disclosed his intention or plans for 2023, it would not be credible for anyone to speak on that. READ ALSO: Buhari saved APC, Oshiomhole intends to destroy it ― Abubakar Girei On the dissolution of the APC NWC, Abba, who had aspired for the Kaduna State House of Assembly to represent Kawo constituency in 2019, said there were many insinuations that some governors allegedly worked against Oshiomhole. "Till date, I've not heard any governor or group of governors claim they had a hand in Oshiomhole's removal. It was just a party affair and calling names, including that of El-Rufai to have played any role, would be unfair," he said. All eyes on Buni's committee As it is, all eyes are on the caretaker committee over how it will navigate the sore spots in the party. This is one of the reasons, all eyes are on the Buni-led committee. Already, some members are laying land mines for the committee, saying Buni's appointment and swearing-in violated the APC constitution. Make-up of caretaker committee Essentially, the geo-political composition of the committee, to a large extent, reflects the legacy parties that fused to form the APC in 2013. In February 2013, four legacy parties – Action Congress of Nigeria, ACN, All Nigeria Peoples Party, ANPP, All Progressive Grand Alliance, APGA, and Congress for Progressive Change, CPC, merged to form APC. They were joined in November 2023 by the n-PDP, a gathering of five Peoples Democratic Party, PDP governors, leaders and other stalwarts. In November 2013, the APC announced a merger with the Abubakar Baraje-led faction of the PDP. Of the seven governors (G7) in the breakaway faction, five including Rotimi Amaechi (Rivers), Rabiu Musa Kwankwaso (Kano), Murtala Nyako (Adamawa), Abdufatah Ahmed (Kwara) and Aliyu Wamakko (Sokoto) joined the APC. Others bigwigs who left the PDP for APC were former minister of the Federal Capital Territory, FCT, Nasir el Rufai, Speaker of the House of Representatives, Aminu Masari; former PDP vice-chairman, Sam Jaja; Timipre Sylva, former House of Representatives speaker, Aminu Tambuwal and former Kwara governor, Bukola Saraki. The APC, with Buhari as presidential candidate, went on to win the 2015 election and defeated incumbent President Goodluck Jonathan of the PDP. It was the first time an incumbent president would lose a re-election in Nigeria. However, midway into its first term, most of the n-PDP members alleged marginalization and returned to the PDP. In this crowd are Atiku Abubakar, Saraki, Tambuwal, and Dino Melaye among others, Currently, most of the legacy parties are no longer in reckoning in the affairs of the APC. The faction of APGA led by Chief Rochas Okorocha appears annihilated in the APC. The ANPP team led by George Moghalu seems to be on the fringes of activities. The n-PDP also appears decimated with Amaechi, and Sylva among others remaining as survivals. Thus, the ACN and CPC wing are the strongest arms remaining. While the n-PDP provided a sizeable chunk of the financial war-chest for the 2015 election, the CPC contributed voting strength and what has been described as "integrity." The ACN anchored by Tinubu also contributed men and material to the electoral onslaught. Before the NWC dissolution, the CPC and ACN wings were alleged to have cornered most of the juicy slots and sidelined the others, which necessitated the fight-back from the other camps. 13-man caretaker committee make-up The make up of the 13-man caretaker committee shows a mix of persons from the legacy parties. The chairman, Governor Mai Mala Buni of Yobe came from the ANPP camp. He served as Yobe State chairman of the ANPP before the APC merger. The secretary, Senator Akpanudoedehe came from the ACN camp. He was ACN governorship candidate in Akwa Ibom in 2011. Governor Isiaka Oyetola is from ACN, Senator Ken Nnamani came from the PDP, which he left on February 6, 2016 and went into political sabbatical. He joined APC in January 2017 and is considered a loyalist of President Buhari Chief David Lyon, the APC 2019 governorship candidate in Bayelsa came from the PDP. He defected to the APC in 2015. Hon. Ismail Ahmed, APC Youth Reps, was a member of the CPC. Other members of the caretaker committee are Mrs Stella Okorete, Governor Sani Bello of Niger, Dr James Lalu, Hon. Akinyemi Olajide, Abba Ari, Professor Tahir Mamman and Senator Abubakar Yusuf. Although a chunk of the appointees are seen as loyalists of Tinubu and President Buhari, no fewer than five of them are said to be favourably disposed to Governors El-Rufai (Kaduna) and Kayode Fayemi (Ekiti). Buni's appointment violates APC constitution Meanwhile, as a fall-back position, some leaders of the party, who have decided to sheathe their litigation swords, are laying land-mines for the Buni committee on the grounds that his appointment violates the APC constitution which forbids officers of the party from holding any executive position in government. Section four, article 17 of the APC constitution reads: "No officer in any organ of the Party shall hold executive position office in government concurrently." Again, they contend that Buni should have been sworn-in by an officer of the APC and not the Attorney General of the Federation and Minister of Justice, Abubakar Malami as provided by Article 29 of the party's constitution The section reads: "Every officer elected or appointed as an officer of the Party shall subscribe to the Oath of Office as provided in Schedule II to this Constitution before an appropriate Principal Officer of the Party as may be approved by the National Working Committee." Responding to the legality of his swearing-in of Buni, the Justice Minister reportedly said he could swear-in people at government and party levels.
NLC demands outright cancellation, as Buhari, NASS agree on electricity tariff hike delay
…DISCOs yield to NASS' pressure to suspend hike By Victor Young, Johnbosco Agbakwuru & Chris Ochayi PRESIDENT Muhammadu Buhari yesterday agreed with the leadership of the National Assembly on the need to delay the planned hike in electricity tariffs. The leadership of the National Assembly had on Monday met with the Electricity Distribution Companies, DISCOs, where it was agreed that the planned new tariff expected to take effect today, July 1, should be delayed till first quarter of 2021. Senate President, Ahmad Lawan and speaker of the House of Representatives, Femi Gbajabiamil, met with President Buhari after the virtual flag-off of the Ajaokuta-Kaduna-Kano Gas Pipeline project coordinated from the Council Chamber, Presidential Villa, Abuja. The Presiding Officers of the National Assembly also met with the Vice President Yemi Osinbajo in his office. Speaking to State House correspondents, Lawan and Gbajabiamila said the timing for the tariff increase was wrong, hence, the effective date has to be postponed till first quarter of next year. Gbajabiamila said: "Let me just say that we saw the President earlier this morning (yesterday) and we met with the Vice President also. The whole idea is that when there is a major policy decision, it is always good that the legislature and the executive are on the same page, so we don't sing different tunes. "I will like to say that we have all agreed on an increase in cost reflective tariff but the issue is that the timing is also important. Sometimes, timing is even more important than the policy decision that you make. "We have all agreed to suspend this for a while and get the buy-in of the people, explain to the people why this has to be done, that it is for the betterment for electricity to get stable. "They (DISCOs and GENCOs) are businessmen and cannot be undercutting themselves. I think so far so good, the President and the Vice President listened attentively and I think everybody is on the same page and hopefully, we will get some reprieve between now and whenever, but it's not going to happen today." Also speaking, the Senate President affirmed that the Villa meeting was in connection with the plan for electricity tariff hike, saying time was not right for an increase. He said necessary measures, including the provision of prepaid meters must first be put in place before any hike could be made. Lawan said: "We have come to visit our Vice President, in connection with the impending electricity tariff hike in the country. "The joint leadership of the National Assembly sat yesterday (Sunday) with DISCOs and Nigeria Regulatory Agency. We believe that this is not the right time to increase the tariff in the electricity sector. ''Nigerians have a lot of challenges today because of the COVID-19 pandemic and the situation requires that we do everything possible to make life easy for our citizens. Of course, government is doing a lot in this respect but we believe that DISCOs should meet with consumers, find better cost effective tariff. ''But before then, there must be some steps to ensure consumers are properly metered, otherwise you will still go back to guessing what consumers are consuming. That is to say, let the billing be scientifically based, it has to be based on what you actually consumed. "So we had this discussion with Mr. Vice President and we are sure that that announcement in the increase of electricity tariff in Nigeria is wrongly timed. We believe we need to do more work to ensure that before any increase, there must be some measures, steps, line of actions that must be exhausted, including the metering." On how to achieve billing without overburdening Nigerians, he explained: "I believe the share purchase agreement signed by the government and the DISCOs at the point of the privatisation must be adhered to. ''These are businesses and they must do everything possible to provide services. It is when they provide efficient and effective services to consumers that they can make money. But as a government, we too must make sure we discharge our obligations as provided for in share purchase agreement signed." Similarly, electricity distribution companies, DISCOs, yesterday said they agreed to align with the recommendation of the National Assembly leadership to suspend the implementations of the proposed new tariff regime till the first quarter of 2021. The DISCOs under the umbrella of Association of Nigerian Electricity Distributors, ANED, which made this known via a statement issued by its Executive Director, Research and Advocacy, Mr Sunday Oduntan, in Abuja however, maintained that the meeting to suspend the tariff hike was in instance of the National Assembly. FG rates DISCOs' performance poor Also reacting last night, the Nigeria Labour Congress, NLC, said the suspension of the hike in electricity tariff was not enough, and demanded a total cancelation of any future hike. It contended that besides any hike not in tandem with nation's socio-economic realities, Nigerians could not be paying for darkness and inefficiency of power distribution companies. President of NLC, Ayuba Wabba, said in a statement: "As much as we are pleased with the current truce on the campaign by DISCOs to subject Nigerians to killer-electricity charges, we know that the battle is far from over. ''In addition to the untold hardship that the intended tariff increase by DISCOs would unleash on private citizens, the NLC is greatly distressed over the hemorrhage businesses in Nigeria would suffer in terms of productivity, jobs and livelihood if the planned tariff hike is allowed to stand. ''Electricity is the backbone of businesses – big manufacturing concerns and small/medium scale enterprises. Already, the inability of DISCOs and GENCOs to provide constant power is taking a huge toll on national productivity, growth, employment creation and job retention. ''The Organized Private Sector in Nigeria, OPSN, in a recent statement posited that electricity outages in Nigeria average ten hours per day, with the cost of self-generated electricity averaging N119 billion in 2019. "The Nigeria Labour Congress rejects any further hike in electricity tariff, pump price of petrol and other essential public utility charges. The NLC is fully ready to mobilize our people to resist attempts by anyone to impose modern-day slavery on Nigerians – be they DISCOs or regulators of public utilities. ''We insist that further hike in tariff and user access charges at this time of great socio-economic dislocation would be ultra-insensitive, callous and a pre-meditated attempt to send many Nigerians, workers, pensioners and businesses to untimely graves." "In the interest of fairness, equity and justice, we demand that the DISCOs refund Nigerians all the estimated billings that had been unjustly collected from our people all these years. We also demand that DISCOs pay consumers the cost that their inefficiency has imposed on citizens, residents and businesses. ''DISCOs must also repay bailout funds they had unjustly collected from public coffers. We wish to remind the DISCOs that the provision of pre-paid meters, transformers and investment in the sector are statutorily the job of the DISCOs not consumers or government." ''DISCOs were fully aware of these conditions before subscribing to the power sector privatization programme. Enough of the lies, deceit and exploitation of the Nigerian people. On the strength of the open admission by DISCOs in Nigeria to their own grand incompetence and crass failure, we call on the Federal Government to immediately set in motion processes for the review of the power sector privatization. ''Enough is enough. The leadership of the Nigeria Labour Congress reiterates its resolve to act on the side and in the interest of the Nigerian people, workers and pensioners always."
Nigerian govt orders DSTV to suspend tariffs hike, vows to break sporting rights monopoly
The Nigerian Government has ordered the management of MultiChoice, to suspend the implementation of its new hiked tariffs on different bouquets on its DSTV.
The Acting Director General of the Nigerian Broadcasting Commission, NBC, Armstrong Idachaba, gave the order on Tuesday.
Also, the Minister of Information and Culture, Alhaji Lai Mohammed, said there is government's plan to break the Sporting rights monopoly of DSTV.
Idachaba and Lai Mohammed spoke at the National Assembly, while briefing members of an Ad Hoc Committee looking into the hike in tariffs.
Idachaba said, "I want to agree with the Committee and call on DSTV to suspend the hike in tariffs."
Mohammed had earlier told the Committee that he had already signed a code to break the monopoly of MultiChoice in Nigeria.
"Our amendments to the Broadcasting Act, will affect the break in the monopoly of MultiChoice. Amendments to Section 628 of the Broadcasting Act, is in our broad national interest."
The lawmakers who quizzed the government officials on the new payment template issued by the South African owned company on payment of DSTV subscription, lamented the high cost of tariffs.
According to the lawmakers, the increase in the price of subscription of satellite television on the Pay As You Go system was an affront that must be suspended with immediate effect.
Minister, lawmakers clash over plan to recruit 774,000
THE Special Public Works Programme (SWP) of the Federal Government designed to hire 774,000 youths has sparked a huge row between a Federal Executive Council (FEC) member and federal lawmakers.
The Federal Government has set aside N52 million to pay the 1,000 youths from each of the 774 local government areas at 20,000 per member for three months.
Those engaged are expected to do public works for the last quarter of the year.
At issue is the formation of the selection committee that will recruit the beneficiaries.
Minister of State for Labour and Employment Festus Keyamo on Tuesday appeared before the Senate and House of Representatives joint Committee on Labour and Employment.
The meeting ran into troubled waters when Director-General of the National Directorate of Employment (NDE), Nasir Ladan Argungu, was asked to explain the composition of the Keyamo-led 20 member committee handling the selection of beneficiaries.
Argungu said he could only account for eight statutory members of the committee, adding only the minister of state could speak on the remaining 12 members.
Some members of the joint committee complained that the representatives of their states in the selection committee were unknown to them.
They requested Keyamo for insight into how the 12 members were picked; the roles of representatives of the Academic Staff Union of Universities (ASUU) in the recruitment and why a programme which budget is under the NDE is being hijacked by him.
The joint committee members accused Keyamo and Argungu of not being on the same page on the programme.
Before the minister could respond, co-chairman of the joint committee, Senator Godiya Akwashiki, said the briefing would go into a closed door session.
However, Keyamo argued that since the questions were asked and allegations made in the full glare of the media, a closed session was not necessary. He said his response should also be captured by the media.
His insistence angered the lawmakers who said he (Keyamo) could not direct how a session by a national assembly committee should be conducted.
They asked Keyamo to apologise for attempting to upturn the committee's resolution on how the sitting should be conducted.
Keyamo, who declined because he had "done nothing wrong", threatened to walk out on the committee.
The disagreement and insistence by the minister led to flared tempers, banging on tables and eventual storming out of the session by Keyamo.
The uproar brought the session to an abrupt end.
Speaking to reporters, Keyamo said: "What they have not allowed me to say inside, I will say it outside.
"The background to this is that a couple of days ago, they started mounting pressure on me that I must bring a list of those to select 1,000 persons per local government across the country for them to direct me as to what to do from state to state.
"The chairmen insisted I must come to them privately to be handed an instruction on what to do and how this programme would be done.
"I told them that it would amount to sharing the powers of the President. I can only be answerable for what I have done by the provisions of the Constitution, but you cannot direct me.
I can't explain in an executive session matters like this because it involves the 774 Local Governments Areas across the country.
"You cannot accuse me of a lopsided issue in the open and then want to go into a closed session.
"They can investigate the programme I can be coming here every day to explain but they cannot control it."
The minister later issued a statement in which he said: "I will not surrender the programme to their control since their power under the constitution does not extend to that."
Keyamo, who said he learnt that the joint committee later suspended the work of the selection committee nationwide, directed the members to go ahead with the assignment as "only Mr. President can stop them."
He argued that the action of the lawmakers was "tantamount to challenging the powers of Mr. President."
Keyamo, a Senior Advocate of Nigeria (SAN), added: "I regret to say that their powers under section 88 of the 1999 Constitution is only limited to investigations, not to give any directive to the Executive."
"I will not come into government and be intimidated to abandon my principles. I will rather leave this assignment, if Mr. President so directs than compromise the jobs meant for ordinary Nigerians who have no godfathers or who are not affiliated to any political party."
Senator Akwashiki, who presided over the joint committee, told reporters after the botched session that Keyamo insulted them.
Akwashiki said: "We asked the minister of state to explain to us how far they have gone because we read on the pages of newspapers that a 20-man selection committee from each state was inaugurated. .
"He said it was a tripartite committee set up by Mr President that comprised eight ministries but we disagreed with him on that because we are lawmakers and we try to work always within the ambit of the law for the implementation of whatever we have for the Nigerian people.
"We said this money (N52billion) has been approved under the NDE. It is even in the budget. So for him to say it is eight ministries that are involved in this we disagree with him.
"If we did not get it right with the selection committee, I want to tell you that this programme is going to be a failure.
"How the minister arrived at the remaining 12 people is best known to him. The Director General who happens to be the accounting officer of the agency did not know how he came about the selection of the 12 people.
"We cannot sit down and watch him. But because he claims he is a lawyer, he is trying to bring confusion.
"He is trying to turn us around. He is trying to make the whole system look like a busy-body saying that this is public hearing. This is not public hearing.
"At the end of the day, he tried to insult the lawmakers. He was trying to tell us the procedures of our sitting."
COVID-19 is a hoax, says Kogi governor
KOGI State Governor Yahaya Bello on Tuesday said the fear of Coronavirus kills faster than the virus itself.
According to him, a virus that has killed 510,909 people worldwide as of Tuesday was an "imported" illness that was "forced on people" to shorten their lifespan
The governor disagreed with the Nigeria Centre for Disease Control (NCDC) over the death of the state Chief Judge, Justice Nasir Ajanah.
Ajanah died on Sunday at the Gwagwalada COVID-19 Isolation Centre.
His interment, which took place at Gudu Cemetery, Abuja, was conducted in compliance with the COVID-19 burial protocol set by the NCDC.
Bello had accused the NCDC of making up numbers that were neither correct nor emanated from the state.
Speaking at the third-day prayer for the late Chief Judge on Tuesday, he urged the people not to give in to fear.
He described the COVID-19 as worse than banditry, insurgency and genocide put together, adding that it was artificial, but unfortunately sold to Nigerians.
He said Justice Ajanah died naturally, and urged the people not to attribute his death to anything else as is "being insinuated by certain persons for political and mischief purposes".
The governor said: "Do not give in to fear and evil of the issues of COVID-19. It is a disease that has been imported, propagated and forced on the people for no just cause.
"Nothing kills faster than fear. I urge you all not to accept cut and paste as COVID-19.
"It is only out to create fear, panic and pandemic, orchestrated to reduce and shorten the lifespan of the people.
"Whether medical experts and scientists believe it or not, COVID-19 is out to shorten the lifespans of the people. It is a disease propagated by force for Nigerians to accept."
Bello described the late Ajanah as a sound jurist and a lover of peace. He prayed Allah to grant him Aljanah Firdaus.
Ajanah's death followed that of Kogi Customary Court of Appeal, Justice Ibrahim Shaibu Atadoga, who died on June 21 after a brief illness.
In May, Kogi State rejected two cases of Coronavirus reported by the NCDC.
"Kogi State till this very moment is COVID-19 free. We have developed the full testing capacity and have conducted hundreds of tests so far which have returned negative," Commissioner for Health Saka Audu, said.
Kogi alleged a plot to compulsorily report COVID-19 cases in the state.
It barred an NCDC team from conducting COVID-19 tests in the state, insisting that it had conducted over a hundred tests that all turned out negative.
The governor had asked the officials to leave the state or go on a 14-day quarantine.
Senator, Dino Melaye Releases New Song To Mocks Adam Oshiomole In This Video
Former senator representing Kogi west Mr Dino Melaye has released a song on social media mocking the sacked Nationa Chairman of the All Progressives Congress and former governor of Edo State Comrade Adams Oshiomhole.
Marley in the song in Yourba said that since the day Oshiomhole has been getting good things and has been getting it full and now that he has gotten bad thing he should not ask God why for no man will get good things from God and not got something bad
"You're an idiot, may God punish you" – Cynthia Morgan lashes at Paul PSquare Okoye
Earlier today, we reported of Nigerian female artiste, Cynthia Morgan AKA Madrina cussing out at her former record label boss, Jude Okoye, saying he'll suffer for his evil ways.
As of this moment, it still is quite foggy why the dancehall artiste had her outburst, but in a new post on her IG stories, she's also taken a swipe at Jude's younger brother, Paul Okoye.
Calling the singer, known also as Rudeboy, an "idiot", she went on to pray for God's punishment on the singer who she says said "it's the people who failed that are blaming his elder brother".
Recall that weeks back, Madrina herself wrote an open letter thanking her former boss for everything he had done for her and declared that her dwindling career's fault was not to be aimed at the talent manager.
In her own words,
My heartfelt appreciation once again goes to JUDE and JOY. It is the pain speaking, not Cynthia. Thanks for giving me the platform to grow the Cynthia Morgan brand.
Taking to her Insta stories moments ago, she tagged Paul, calling him an idiot and also tagged her former manager, Joy, and from the look of things, she might want to take a swipe at the latter too.
Hollywood Directors, Russo Brothers invite Ikorodu Bois for Extraction 2 movie première
Popular Nigerian online comedy group who are renowned for their almost-perfect recreation and mimicking of celebrity videos and some hollywood movie trailers have been recognized by American Directors and film-makers, The Russo Brothers.
Ikorodu Bois, were acknowledged for their recreation of the trailer for 'Extraction', an action-packed Netflix movie starring actor, Chris Hemsworth.
The ikorodu bois recreated the Trailer for the popular Netflix movie and it got the attention of the russo brothers who reacted to the clip by promising them a premiere invite to the sequel.
The Russo Brothers wrote ;
This is awesome! We would love to have you guys at the #Extraction 2 premiere…DM us and we'll get you there!
"Pick anything you like" – Rema tells 'special' female fan as he takes her on a shopping spree
Young Nigerian singing wonder, Rema took to his social media page to share a video of his quite romantic date with the "special female fan" who won his heart to go on a date with him in Lagos.
The fast rising globally recognized youngster, who chose a lady, Nimmie to take on the date among the thousands of applications he must have received from his female fans, also took her on a shopping spree.
On his page, he shared the video of himself and his date going into a clothing store, where he asked her to go ahead and shop till she drops around the store.
An elated Nimmie can be seen beaming with smiles as she randomly selected items including clothes, shoes and bags from the store.
Rema, who has faced backlash from his fans as they feel, he'd been well acquainted with Nimmie before choosing her as his date, was quite the perfect gentleman during their date as he showed her much love and admiration.
"At least our bleaching is legal" – Dencia throws hot shade at Hushpuppi
Popular Skin Bleaching enthusiast and entrepreneur, Dencia, has taken to her social media page to mock embattled Instagram big boy, Ray Hushpuppi, following his arrest by the Dubai Police.
Recall on the 8th of June, 2020, just a day before he was arrested, Hushpuppi, took to his social media page to condemn people who bleach their skin as he said they are not allowed to post or show support for the "Black Lives Matter" movement.
It seems that post irked Dencia and she has now had her moment of vengeance after details of the Instagram Celebrity's arrest was made public yesterday by the Dubai Police.
According to Dencia, Hushpuppi is a loud and old man who always acts childish by demeaning people who legitimately work hard for their money
She wrote on her Instastory ;
At least our bleaching is leagal, we buy and sell legal bleaching without fear of arrest.
He was arrested the day after this post. Yup i caught me sun bwoy. How can you be so loud, old and acting childish and doing illegal shit but always talking shit, demeaning and insulting hard working folks ontop of their money you are stealing.
If you are gonna be a criminal, be a smooth one, you can't be smart and dumb at the same time. Niggas ain't street smart, they are social media smart.
Stella Damasus celebrates daughter as she bags scholarship and emerges high school's valedictorian
Stella Damasus is celebrating her daughter, Angelica, as she bags a university scholarship after graduation from high school in the United States of America.
The visibly proud mother took to her Instagram page on Thursday, June 25, 2020, where she flooded her timeline with photos of her daughter.
She went to reveal that her daughter has gotten a scholarship from the prestigious Colombia University and also emerged as class valedictorian from her graduating high school.
"My beautiful daughter @angelicatooni graduated high school today. I am such a proud mum right now. She didn't only get a scholarship to @columbia she is also #valedictorian of the class of 2020. #classof2020 #columbiauniversity," she wrote.
It didn't end there as the actress revealed in one of the photos that even though her daughter didn't want all the social media buzz, she couldn't keep calm over the achievement.
"She is begging me to stop posting. It's a bit too much mummy. My dear allow me. I didn't get to do this for years. I have a reason to flood my page @angelicatooni," she wrote.
"I got upset and I returned their money" – Mercy Eke speaks on failed deal with champagne company
Mercy Eke, winner of the 2019 edition of the BBNaija reality TV show has revealed how a fan made her lose millions of naira in a deal with a champagne company.
According to Mercy, she was approached by a champagne company that wanted her to sign a deal with them and also attend a party they wanted to organise and she obliged.
This happened on a Wednesday and Mercy was supposed to start the activation of the deal on Thursday which was the second day, only for a fan to spoil the partly sealed deal.
Mercy told her fellow former housemates who were present for the BBNaija 2019 Reunion show that the fan in question put a call through to one of the staff members of the champagne company to ask if it was true that the company recently signed Mercy and if it was true that she would be attending the upcoming party organised by the company.
Unfortunately, the company worker called told the fan that Mercy had no deal with the company and would not be attending the said party.
After the call, the fan was reported to post the information given on the internet and making internet users troll Mercy.
According to Mercy, that did not go well with her. "Immediately I saw that, I called Chief Priest and told him what was going on on the internet and we decided that if the company say they do not know me, me too do not know them.
I told the company that if I was going to go ahead with the deal, they should release an official statement saying that they know me and to also apologise.
"My management made me return the money because, they refuse to apologise and the damage has been done."
According to her, she was unable to go ahead with the deal, though the company was a big and well recognised one.
She blamed the loss of money, damage to her integrity and image to the fan who went ahead to make public information that was not true and also not gotten from the right source.
The company being impressed with the outcome of the meeting held with Mercy and her management team, paid her the agreed sum, even before signing the dotted lines.
"I don't use my Bentley anymore" – Donjazzy replies lady who begged for one of his cars
Nigerian artiste, Michael Collins Ajereh, popularly known as Don Jazzy recently dished out a subtle reply to a female fan who asked for one of his cars.
Don Jazzy shared a photo on his Instagram page which he captioned, "officially the first picture my Whatsapp status saw before gram".
Reacting to the photo, a female fan on Instagram with the username "Slyviaobi147" commented under Don Jazzy's post and asked him to gift her one of his old cars he no longer uses.
She wrote "Boss you no get any car way you no dey use again, lol
. Make you dash me nah".
Responding to the fan, Don Jazzy said "I actually don't use the Bentley anymore, but my brother will kill me and you together if i try it".
"I'm so in love with being your mummy" – Wizkid's 3rd baby mama says as she shares adorable new photos with Zion
Jada who lives in London with Wizkid and Zion, said she is so in love with being his mum. "I'm so in love with being your mummy" she captioned one of the photos.
Nigerians accuse Rema of staging a fake online contest and picking a girl he already knows to go on a date with him
Nigerians on Twitter have accused popular singer, Rema of staging an online contest and selecting a winner he already knows, instead of a random fan.
Few days ago, the 'Dumebi' crooner took to his social media page to announce his plans about spending a day with a special female fan based in Lagos.
He asked his female fans to link up with him as he is ready to shower money on them. However, he noted that the condition to be chosen was to tag him on their stories vibing to one of his songs called Ginger Me.
As soon as he made the announcement, die-hard female fans of the singer got to work and started tagging him to their Instagram stories. Some hours ago, the singer posted a girl identified as Nimie on IG, while announcing that he has picked her to go on a date with him.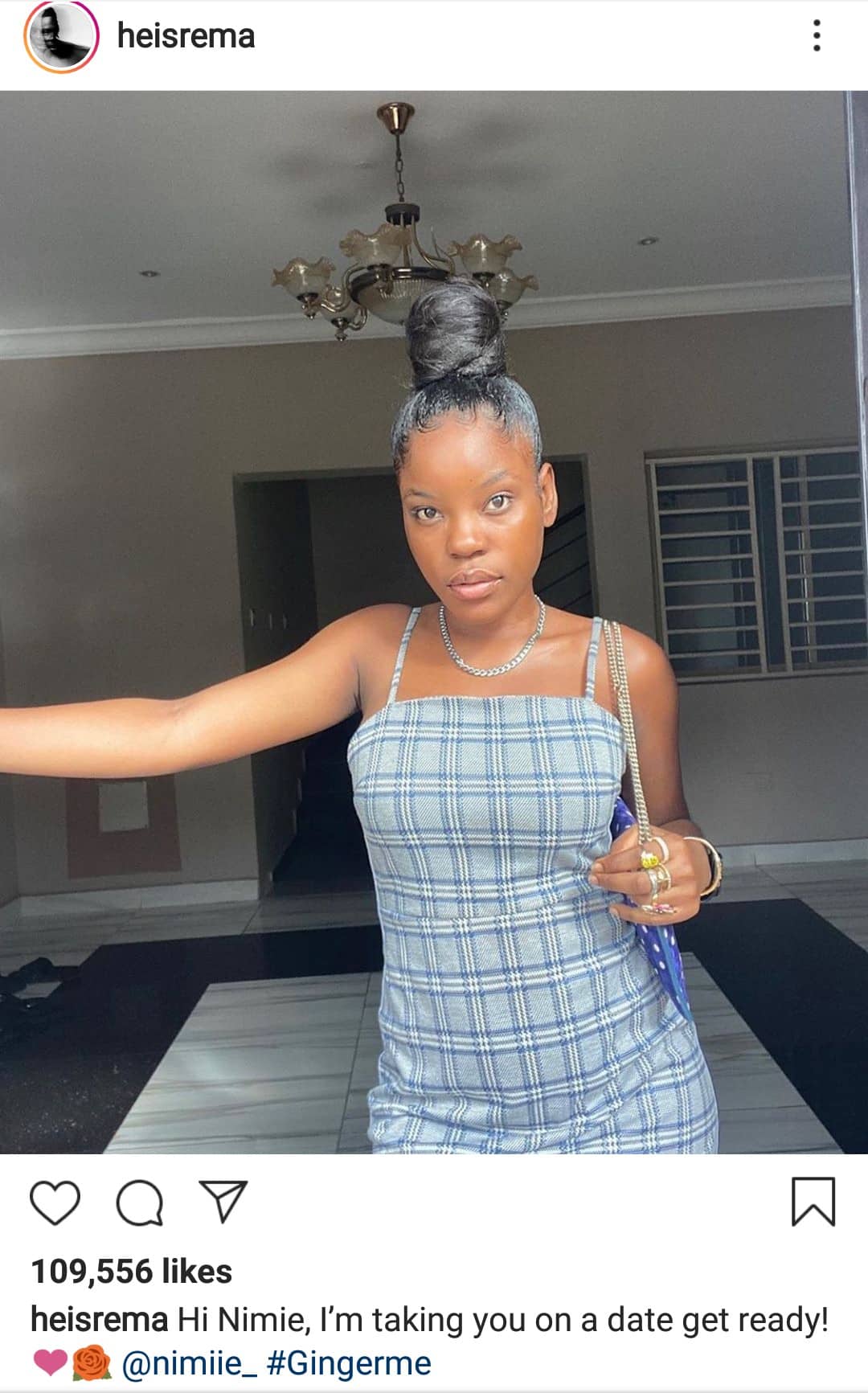 Reacting to this, Twitter users dug out an old video of the same girl when she won his 'beamer challenge'. They claimed she is a good friend of the singer and he always uses her to fake contests on IG.
See reactions below;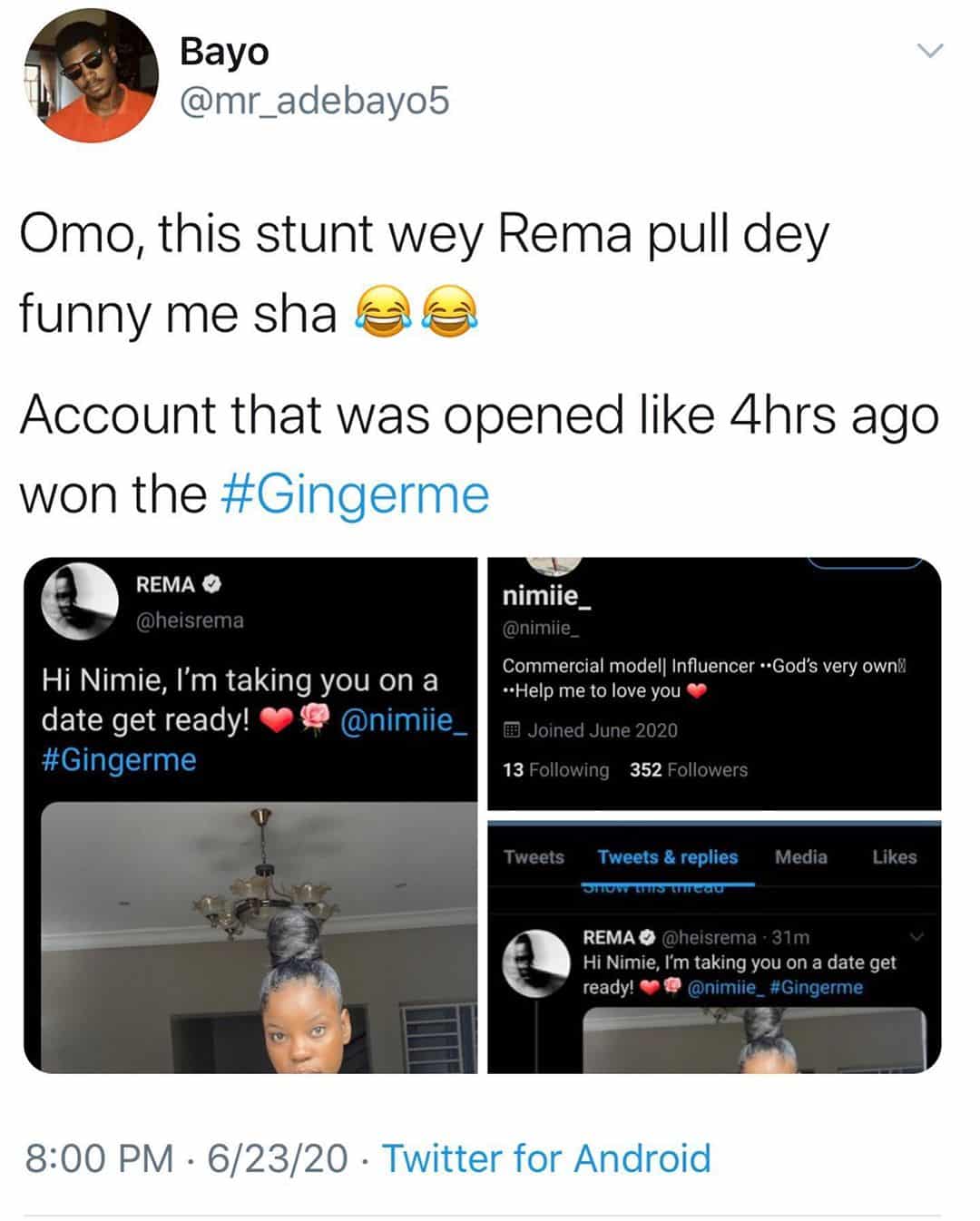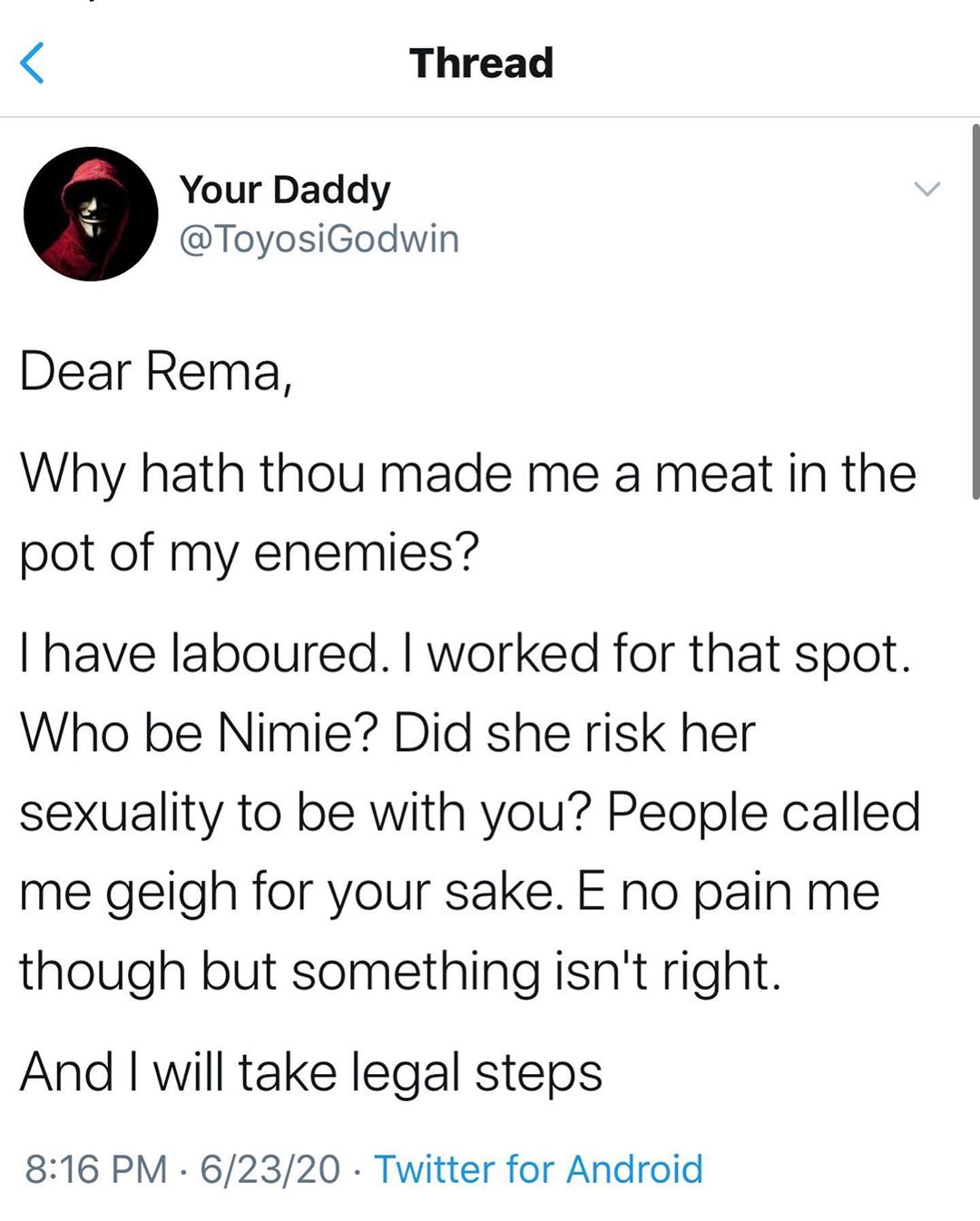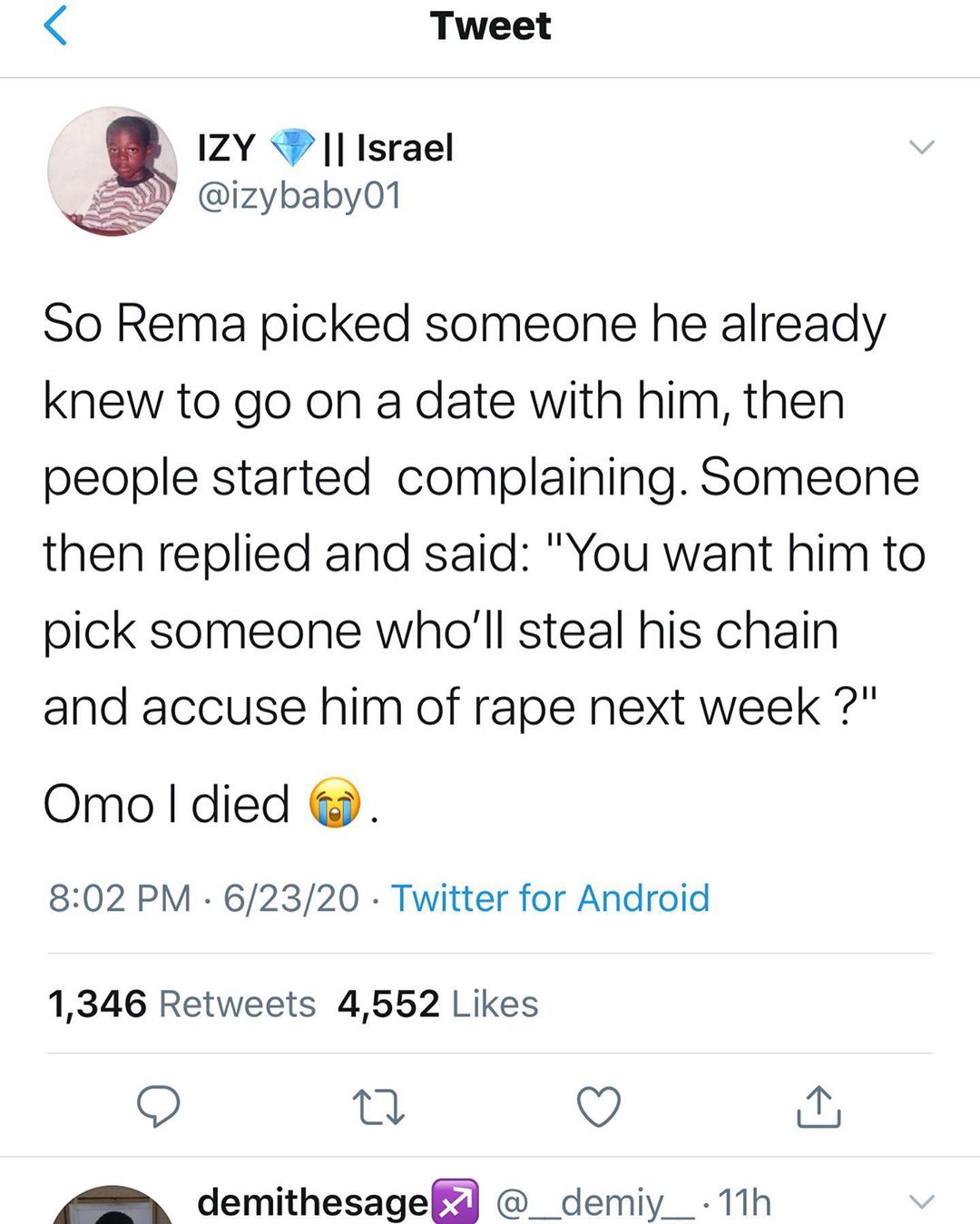 2baba Gets Major United Nations Appointment
Nigerian music legend, 2baba also known as 2face Idibia, has been appointed the United Nations Refugees Goodwill Ambassador.
This was made known by the Office of the United Nations High Commissioner for Refugees on Tuesday via its verified Instagram handle.
2baba, whose real name is Innocent Idibia, was appointed because of his commitment and devotion to the welfare of refugees and internally displaced persons.
"We are so excited to share the news that @official2baba has been appointed @refugees Goodwill Ambassador!
"2Baba, your steadfast commitment for refugees and internally displaced people is remarkable and we are excited to continue this journey with you! Thank you for uplifting the narrative of the Africa refugee and IDP," the agency wrote.
Naija News reports that over 30 million children have been forced to flee their homes and 79.5 million people are currently displaced globally, according to the United Nations Human Rights Council (UNHRC).
There are over 60,000 refugees living in Nigeria, it said, adding that the agency will continue to take actions to ensure the education, shelter, livelihood, and wellbeing of displaced persons.
Kanayo O. Kanayo Slams Those Who Called Him A Ritualist Asks Them Also To Go And Do Ritual
Ace Nollywood actor, Kanayo O. Kanayo has fired shots at those who always tag him a ritualist in the comment section of his posts.
The veteran actor who recently took part in the trending #don'tleaveme challenge got pissed as Nigerians only trolled him for being a ritualist, neglecting the challenge itself.
After sharing a video of his own challenge, trolls took to the comment section to beg him not to use his hypeman for rituals. Some asked the hypeman to run away from him, before Kanayo turns him to 'yam'.
Reacting to this, Kanayo called them distractions and urged them to use themselves for the rituals. He further begged his true fans to stop listening to distractors and learn to always focus on the main message.
Nollywood actor Hanks Anuku debunks death rumour
Nollywood actor, Hanks Anuku has come out to debunk the rumours of his death.
The movie star in a series of videos shared via his Instagram page on Monday, June 22, 2020, said those behind the rumours will be perplexed and disappointed.
"I am Hank Anuku Nollywood Actor n I'm Alive. My haters r dead n Jesus Christ is my deliverer n he liveth. Poisonous press vipers on prowl but they shall b perplexed n disappointed in Jesus's name Amen. 1love fans," he said.
Anuku also called on the public to disregard the rumours about his death, adding that those wishing him evil would "be clothed with evil."
"I am live. Don't listen to the poisonous press vipers. God is in charge of my life. But the end of the wicked must be certain, that's what God told me."
He went on to read some scriptures in the bible to buttress his point about those who want him dead.
Genevieve Nnaji Accused Of Lesbianism, Olamide Agunloye Rumoured To Be Her Lesbian Partner
The shocking Details of how Genevieve Nnaji ended the Marriage between Dare Ajayi and fashion Iconola,Olamide Agunloye.
Genevieve Nnaji was the cause of this marriage ending. According to our source,Olamide Agunloye is bisexual and her Partner is Genevieve,she leaves the children with nanny and not come back for weeks and months after .Dare never maltreated her as she said in her interview,she did all of that to gain public sympathy,Children she left with pampers ' she was on drugs too, Ibidun Ighodalo who is Dare's little sister helped raised Dare's children ' they went to the best schools ' one is here in America now ' she still sent the boy $500 a few days before she passed on. Lamide was living lavida loca with her partner and partying all over with Atiku.
The husband didn't know she was Bisexual until Lamide started masturbating with anything that looks like prick in the house,she did it to the extent that she masturbates with her husband roll on,when she is high on drugs she beats the husband up(MEN GO THROUGH DOMESTIC VIOLENCE TOO THEY DONT JUST FIND STRENGTH TO SPEAK UP) Gene will pick her up and she was staying With her off and on, At first he just thought they were becoming good friends , He didn't know they were dating ,until he saw that mind boggling email from Aunty gene,The guy used to drive around lagos looking for them and postering begging Genevieve to please leave his wife, They really made life a living hell for the guy,he attempted suicide then,If your brother comes to you for help , wife they party upandan with them atiku . Na the man dey house dey take care of pickin. Ibidun try talk to this gal o' she said it clear . She thinks she married too early she wants her space and freedom . They've been dating since she was 16 & dare was 17 or so they married young. Dare left his job to learn tailor work so he can be helping her to sew coz that's her current business they both started together. The man has a lot to say .now why I did this his to clear the Air is because A lady claimed she is Lamide friend and she is trying to defame a dead person, Ibidun Ighodalo,saying she is not what people said she is,when in actual sense I sabi the gist.
Here is the video Olamide Agunloye released when she initially accused her husband of domestic violence after their divorce:
Regina Daniels Travels With Her Senior Wife and Husband In Preparation To Give Birth
Regina Daniels is getting close to giving birth soon and has now reunited with her extended family which includes the first wife and other children of the billionaire, Ned Nwoko. We have some photos of the entire family together in a luxurious car before they got together in a private jet. Checkout the photos and video below:
Odion Ighalo Is Now Dating Nigerian Actress, Lilian Esoro
There have been several rumours and gists flying around online about the love life of popular Machester United footballer, Odion Ighalo, Especially since he and his wife, Sonia have parted ways. There were speculations of several new love interests around Ighalo, given his statue and status in the society, a rich young billionaire – He is sure not to spend too long on the side lines before finding another wife.
Lilian Esoro who was once married to Ubi Franklin has been pointed out as the flower who has captured Odion's hunting eyes. Lilian Esoro had one child for Ubi Franklin before their heavily celebrated marriage crumbled to pieces amidst allegations of laziness, cheating and fornication – which all turned out to be true, Ubi Franklin has had 4 more children by 4 separate women after their separation.
We are bound to see Lilian Esoro fly to the United Kingdom very soon as the signals are all indicating that Odion Ighalo is looking to fast track his new relationship and Lilian Esoro who found fame when she acted the role of "Nurse Titi" in the popular Nigerian sitcom "Clinic Matters". Lilian Esoro is very presentable and public presentation is a matter of interest to Odion Ighalo, given his new found fame as a Manchester United player (the first Nigerian to ever play for the English club) and his unending list of societal engagements that sees him appear in various public engagements in Lagos, Nigeria.
We hope Lilian Esoro has learnt from Odion's ex-wife's mistakes. Sonia disrespected Odion Ighalo's family and generally refused to bond with any member of Ighalo's family. She sees them as opportunist who use Odion Ighalo as their ATM, she even went as far as disgracing her brother-in-law online after accusing him of sneaking into their home to have a party while they were away. Sometimes this thing called marriage can be very complicated, even those who have money still find something to complain about and they say Money can buy love!
Peter Okoye wishes to question late dad over his resemblance with Usher
Popular Nigerian singer and dancer, Peter Okoye otherwise known as Mr. P has wished his dad were alive to answer questions about his striking resemblance with American singer Usher Raymond.
The one-half of the defunct singing duo, P-square, shared series of photo collages that compared his uncanny resemblance with the American singer and dancer.
Sharing the photo, Mr. P wrote, "We need to settle this matter? But my dad is late #OKOYEvsRAYMOND"
How Bobrisky lied to his father about his changed identity
The Chairman of the National Union of Road Transport Workers (NURTW), Isolo-Ejigbo branch B, Alhaji Bashir Femi Olowu, has revealed how the Nigerian cross-dresser, Idris Okuneye, popularly known as Bobrisky, lied to his father, Alhaji Musibau Okuneye, about his changed identity, saying he told his father that his feminine dressing was to act theatre on social media only.
According to him, his father was still in the dark about the real identity of his son as he (Bobrisky) dressed normal as a man to his father's birthday held at his residence in Ejigbo last week.
He said the father was not happy about the identity of his son on social media as against the belief by many people that he was supporting him in the act.
Olowu, whose image with that of Bobrisky in a photograph taken at his father's birthday has gone viral on social media, said he has also tried to convince Bobrisky to amend his way and desist from the act but seemed not to see anything wrong in what he is doing.
"He didn't seem to be convinced but he continues to present false identity to his father and that was why he came to his father's birthday dressed normal as a man."
The branch NURTW chairman, who told DAILY POST that he attended the birthday party just to present his gift to the father whom he described as a good man, said Alhaji Musibau Okuneye is a responsible father who has been residing in Ejigbo for more than 25 years.
He said: "Alhaji Okuneye, the father of Idris Okuneye (Bobrisky) has been a good and responsible man in the community who has been living here in Ejigbo since 1995. He does not know what his son was doing out there because what the boy told him is that he dressed like a lady on social media because he was an artiste and that the dressing was only for theatre purpose."
Bobrisky's appearance at the party of his father's birthday celebration caused a stir on social media as he was seen dressed like a real man without any makeup or fake identity.
For the first time in so many years, Bobrisky paid his father a visit to his house to celebrate with him on his birthday.
It is insightful to know that Bobrisky did not appear before his father as a woman as he always did but went back to his original self, dressed like a man.
Hushpuppi, friends have many cases, we're working with FBI – EFCC
The Economic and Financial Crimes Commission (EFCC) has declared that it was investigating Ramoni Igbalode aka Hushpuppi and his Nigerian friends for many alleged cybercrime cases.
The Nigerian was arrested by the International Police (Interpol) and the Federal Bureau of Investigation (FBI).
Hushpuppi was nabbed on Wednesday, June 10, 2020, in the United Arab Emirates in connection (UAE) with a $35million ventilator scam.
EFCC spokesman, Dele Oyewale, said this in a statement sent to DAILY POST Thursday night.
He noted that the commission is "Familiar with grisly details of his money laundering transactions, involving many high-profile cyber criminals facing trial in Nigeria."
EFCC disclosed that it is "engaging with the FBI in tracing victims of his fraudulent transactions and other fraudsters having direct involvement with him."
The commission added that local cybercriminals with money laundering networks with Hushpuppi are also being investigated.
Alleged rape: Inspector General of Police orders probe of Dbanj
The Inspector-General of Police, Mohammed Adamu has ordered a probe into the rape allegation levelled against music star, Dapo Oyebanjo also known as Dbanj by Seyitan Babatayo.
According to Punch, the IG ordered the probe following a petition written by the lawyer to Babatayo, Mr. Tommy Ojoge-Daniel.
In a letter addressed to the Deputy Inspector-General of Police, Force Criminal Investigation Department, Area 10, Garki, Abuja, the IG requested that the petition be treated accordingly.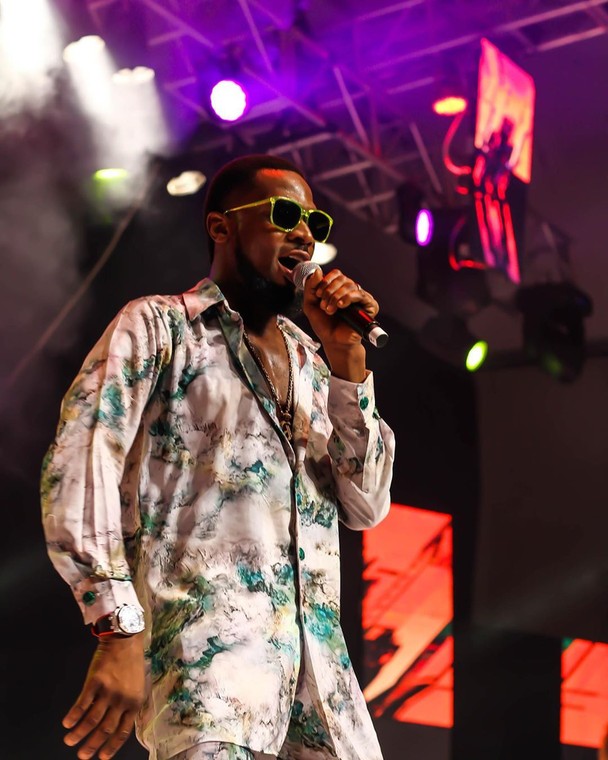 The letter written by the IG is titled, 'Re: Petition Against (1) Oladapo Daniel Oyebanjo (Aka D'Banj) for Rape Indecent Sexual Assault, Attempted Assault on Miss Seyitan Temidayo
"I forward herewith copy of letter dated June 5, 2020, received from Ojoge, Omileye, and Partners on the above-underlined subject. I am to respectfully convey the directive of the Inspector-General of Police that you treat," part of the letter reads.
It would be recalled that Miss Babatayo's friend, Benjamin Ese, alleged that Dbanj raped his friend (Seyitan) on December 31, 2018, at Glee hotel in Victoria Island, Lagos.
In his defense, the music star denied raping the young lady and asked her for a public
apology and a N100M compensation.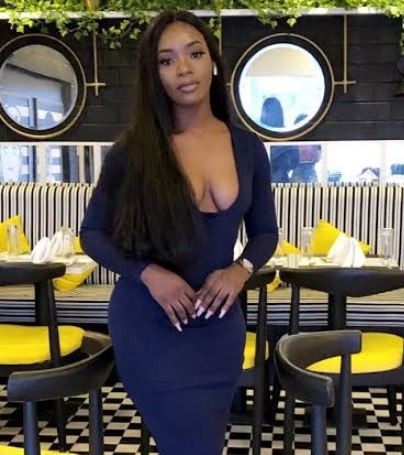 It would be recalled that Miss Babatayo's friend, Benjamin Ese, alleged that Dbanj raped his friend (Seyitan) on December 31, 2018, at Glee hotel in Victoria Island, Lagos.
The matter took another turn on Wednesday, June 17 when Babatayo was reportedly arrested by policemen from Sodipo Command, Ikeja.
Her lawyer Olamide Omileye of Ojoge, Omileye, and Partners, alleged that she was forced to delete her tweets on the rape allegation while in police custody.
Dbanj has been under intense scrutiny from the public after it was perceived that he was bulling Babatayo.
Cubana Chief Priest AKA Pascal Okechukwu Arrested By Police For Unexplained Source Of wealth
The year 2020 is surely turning into a very rugged year for certain high profile socialites in Nigeria. Cubana Chief Priest is the latest person to be arrested for publicly living a luxurious lifestyle without any explanation of his source of income.
Okechukwu, known for his lavish lifestyle, arrived at the Force Headquarters Annex, Lagos, around 10am and was detained afterwards
The Instagram celebrity, it was learnt, was invited for alleged misuse of police escorts and weapons as well as unexplained wealth.
A top police source said the investigation was sequel to an order from the Office of the Inspector-General of Police who had expressed shock over the abuse of police personnel.
He said, "We have detained Cubana Chief Priest and he is facing interrogation for misuse of police personnel as well illegal use of weapon and his extravagant and unexplained lifestyle." Cubana Chief Priest is known to post pictures of himself in private jets and exotic cars to impress his 1.6 million followers on Instagram. On January 6, 2020, he posted a video of himself throwing freshly minted bundles of naira notes to a huge crowd, a crime which attracts a sentence of six months or a fine of N50,000 or both.
His arrest comes a month after another Instagram celebrity and Chairman, Five Star Group, Emeka Okonkwo aka E-Money, was detained for similarly misusing police escort.
Why I Dressed As A Man To My Father's Birthday – Bobrisky Finally Replies Trolls
Idris Ogunleye, Popular Nigerian cross-dresser, also known as Bobrisky has said he dressed as a man to his parent's house because of the respect he has for his family.
Recall thatBobrisky had in a viral video on Tuesday, attended his father's birthday, and was dressed in men's outfit with no earrings or makeup.
His appearance had stirred reactions from Nigerians as he had never worn such an outfit since his conversion.
Responding to a fan, Bobrisky on his Instagram page on Thursday, said he dressed up like a man because he respects his parents.
Nigerian Musicians, Wizkid, Olamide & Naira Marley Unfollow Davido On Instagram
Few days ago, Nigerian musician, David Adeleke who is widely known as Davido shocked the world as he unfollowed everyone on his Instagram handle.
Well, it seems his fellow musicians are also paying him back has some of them have replied in him in the same fold.
Olamide, Wizkid and Naira Marley have subsequently unfollowed him on Instagram.
A check on their accounts showed that indeed they are no more following Davido on Instagram like they use to do.
Na man you be – Friends hail businesswoman who built a palatial mansion for herself to mark 35th birthday
Just recently, people on social media were left in awe after sighting the new beautiful home of popular interior decorator, Ehizogie Ogbebor – The pretty lady unveiled the seven-bedroom palatial mansion she gifted herself for her 35th birthday
Success is a very wonderful thing and not many are made aware of it until something obvious or ground-breaking has been done. In Nigeria, this can come in the form of acquiring luxury properties or gaining massive recognition. Just recently, popular businesswoman, Ehi Ogbegbor, left many people awe-struck and filled with marvel after she unveiled her seven-bedroom palatial mansion.
Many could not help but use her new house as a prayer point as they asked God to bless them just like he did her. In a new video shared on Ehi's page, she was spotted with friends at her house who were present at the opening of the mansion.
BBNaija Reunion: What Don Jazzy told me about Mercy – Tacha
Ex-BBNaija housemate, Tacha has revealed what Mavin Producer, Don Jazzy told her about her relationship with Mercy.
Both ex-housemates, with a huge fan base on social media, have been at loggerheads since the end of the 'Pepper Dem' season.
However, speaking on Wednesday BBNaija Reunion episode, Tacha debunked the tension between her and Mercy.
She further disclosed that after the show, Don Jazzy had advised her to be cool with Mercy and have a cordial relationship.
"Don Jazzy told me to be cool with Mercy that it will be good for us and the brand we work for together.
"He also told me to follow Mercy but the next day when I tried to do that I realized she blocked me on Twitter and Instagram," she said.
Tacha further told Mercy to unblock her on social media and expressed optimism for a friendship.
"Thanks for my bum and hips" – Tonto Dikeh appreciates plastic surgeon on his birthday
Controversial Nollywood actress, Tonto Dikeh has taken to Instagram to celebrate her plastic surgeon on his birthday.
The beautiful actress and mother of one, while appreciating the surgeon, thanked him for her giving her a curvaceous bum and hips.
"Happy birthday doctor, thanks for my bum and hips", she wrote.
During an interview with BBC, the actress revealed she has had a number of surgical procedures done to achieve her 'perfect' look because she didn't like her initial figure.
When asked how many times she has gone under the knife, the singer-cum humanitarian said;
"I don't know, I can't tell you how many. Maybe I'll be going for my third one. I want to do my breasts and touch up my belly as well."
Checkout her birthday message to her plastic surgeon below;
Jude Okoye asks police to release man who issued death threats to him over Cynthia Morgan's career saga
Music Executive, Jude Okoye has told the police to release the young man who threatened to kill him over Cynthia Morgan's career saga.
We earlier reported that the music executive announced that a man who issued a death threat to him has been arrested.
In a new tweet he posted this morning, Jude Okoye asked the police to release the young man after he made statements, wrote an undertaking, and also apologized to him over the threatening messages he sent to him via DM on Instagram.
He wrote
It should be recalled that several weeks ago, Cynthia Morgan called out her former manager, Jude Okoye for allegedly taking all she laboured for.
Following her revelation, a young man who pitied Cynthia Morgan, called Jude a 'career killer' and threatened to eliminate him whenever he sees him in Lagos.
Adekunle Gold and Falz troll each other with hilarious throwbacks of themselves
While Falz shared photos of Adekunle Gold in his prime, Gold shared even more hilarious photos of Falz from when he was almost unrecognizable.
Their fans and followers are having a super good time laughing at their throwbacks, especially those of Falz.
Below is what Adekunle Gold and Falz wrote as they troll each other on Instagram.
In one of the photos AG shared of Falz, he wrote: "Nothing serious, Just a bop daddy in my dad's coat."
Uploading an old of of Gold, Falz wrote;
"AG Baby was not your baby here."
Ubi Franklin calls on Nigerian wives to handover TV remotes to husbands as Premier League returns
After months of suspension due to Covid-19 outbreak, the English Premier League has returned today, June 17.
He shared a photo collage with the inscription, "Official Remote Handing over ceremony from wives to husbands as EPL football resumes today. No more Telemundo"
"The Time has come. Thank you for understanding " he caption the grid which he posted.
"My Heart is too Heavy, i lost 7 people in 2 days" – Tonto Dikeh
Nollywood Actress, Tonto Dikeh is not in the best of moods at the moment as she is mourning the loss of some loved ones.
The mother of one revealed that her heart is too heavy in a new post she shared via her Instagram page
She further stated that she lost 7 people in two days and she used the opportunity to declare her love for all her fans.
I'm done and leaving everything behind – Lady who accused D'banj of rape says as she denies being arrested
Nigerian lady, Seyitan Babatayo who accused D'banj of rape has denied claims of getting arrested alongside her mother.
Report of Ms Babatayo's arrest which investigative journalist Kiki Mordi insisted happened, had been trailed by mixed reaction as some social media users affirmed that D'banj is trying to clear his name while others condemned and accused him of intimidation.
In a tweet she shared after her alleged arrest gained public attention yesterday June 17, the lady stated that she is moving on and leaving everything behind her.
I'm done with all these back and forth drama…Frank took me to the party and gave me the key to the room. I'm moving on and leaving everything behind me. Thanks and God bless
I don't know where all this rumors are coming from . Myself and my mom were not and have not been arrested .
Burna Boy, Rema pick up BET awards nominations
BURNA Boy and Rema have picked up nominations ahead of the 2020 BET Awards.
Representing Nigeria on the nominees' list, Burna Boy and Rema were nominated for the Best International Act and Viewers' Choice Best New International Act respectively.
The Nigerian music acts join other African nominees that include South African superstar Sho Madjozi and Congolese singer-songwriter Innoss'B in the "Best International Act" category, and Zimbabwean songstress Sha Sha who is nominated in the Viewers Choice Best New International Act category.
Canadian rapper, Drake, returns to the top spot to secure six nods, including 'Best Male Hip Hop Artist,' 'Video of the Year,' and two nods for both 'Best Collaboration' and 'Viewer's Choice' for his features alongside Chris Brown ( No Guidance) and Future (Life Is Good).
The 2020 edition of the BET Awards is scheduled to simulcast live on June 29 making its international broadcast premiere on BET Africa.
American female rapper, Megan Thee Stallion, and Roddy Ricch garnered the second most nods with five nominations each. Megan Thee Stallion's nominations include 'Best Female Hip Hop,' 'Best Collaboration,' 'Video of the Year,' 'Album of the Year,' and 'Viewer's Choice Award.' Roddy Ricch's nods include 'Best Male Hip Hop,' 'Video of the Year,' 'Best New Artist,' 'Album of the Year,' and 'Viewer's Choice Award.' Beyoncé, Nicki Minaj, Chris Brown, Lizzo, and DaBaby are third place with four nominations each.
Living In Bondage: Graphic Designer Drags Ramsey Nouah For Using Her Work Without Payment
The graphic designer for the making of groundbreaking cinema sequel to 1993's Nollywood movie, Living In Bondage, has blown hot fumes on producer and director, Ramsey Nouah.
Taking to Twitter, the lady, identified as 'Louisajio', shared that Ramsey Nouah hired her, used her designs and is yet to pay her.
She wrote in-depth of the agreements they reached as she also shared her designs that were very apparent in the movie.
According to her, she shared her designs with the crew before they asked her that they wouldn't go further to use her works which they eventually used in the end.
Nigerians react as Bobrisky dumps cross dressing, appears as man
Popular Nigerian cross-dresser, Idris Ogunleye, also known as Bobrisky has stirred reactions on social media after he dressed up as a man to his parent's house.
Bobrisky, in a viral video on Tuesday, attended his father's birthday dressed in men's outfit without no earrings or makeup.
The cross-dresser has since his conversion never worn such outfits.
His appearance stirred reactions from Nigerians as some took to their Twitter page to mock the 'Nigerian Barbie'
Here are some reactions gathered by DAILY POST from Twitter;
@Sugarbutterjay "It is obvious that his father is not accepting of who he is. I think he really wanted to be there so when he was given the ultimatum of either coming as a man or not coming at all, he chose the latter. You have no idea what people like him go through here in Nigeria."
@Jeremiah_Alli "Bobrisky realized her daddy doesn't tolerate nonsense and can only remember giving birth to a he.
@VictorIsrael "Bobrisky went to his father's birthday party dressed as a man. Oga already knows African homes are no respecter of Range Rover Velar because if he appeared there as a lady, he must join the women to cook, wash plates and serve food. Desperate time calls for desperate measures."
@Mohmice "Bobrisky has little respect left for his family, he went there as a Bob and left risky in the house."
@Oruh_LD "That shows he still has some respect for HOME.Idris at home, Bobrisky on IG. He's sly like that!
Nollywood actor Brown Igboegwu welcomes 1st child after 10 years of marriage, recounts how people mocked him
Nollywood actor, Browny Igboegwu and his wife, Becky have welcomed their first child after ten years of waiting.
In a post shared via his Instagram page on Tuesday, June 16, 2020, the movie star recounted how his wife and himself were mocked by many over their inability to have a baby.
According to him, at some point, he was advised to get another wife or find a mistress and impregnate her.
"Get another wife time no dey, age is no longer on her side, find a girl and give belle at least time no dey ooo, Browny hmmmm you dey try for how long you go wait, oya adopt baby first as you dey wait, all these Asaba girls who knows what she has done that she can't conceive, hmmmm is it by buying a new car?" he wrote.
Dbanj demands N100M compensation from lady who accused him of rape
Nigerian music star, Dapo Oyebanjo also known as Dbanj has finally come out to address the rape allegation levelled against him by a young lady.
About a week ago, a Nigerian model scout, Benjamin Ese, alleged that Dbanj raped his friend on December 31, 2018, at Glee hotel in Victoria Island, Lagos.
In a post shared via his Instagram page on Tuesday, June 16, 2020, the music star said the allegations are all lies and from the pit of the hell.
The music star went on to post a letter written by his lawyer, Chief Mike Ozekhome where he is demanding that the lady in question, Miss Babatayo should tender an open apology with a N100M compensation.
"Today is exactly 1 week after my birthday and this will be the only time I will address the recent false allegations and lies from the pit of hell. I have chosen to do so because the incident is a slap to my marriage and my beautiful wife, my entire family, and those who believe in me," he wrote.
"I did not want to dignify the slurs with a response but it appears my silence has empowered my Accusation are false and ludicrous and Have been handed over to my Legal Team, while the Nigerian Police is Investigating the Criminal aspect of it."
Naira Marley tells ExecuJets: 'I won't be using your useless airline again'
Rapper Azeez Fashola, aka Naira Marley, has responded to ExecuJets, who branded him and other members of his team "a bunch of useless people," for using the company's jet for an Abuja gig on Saturday, June 13, 2020.
ExecuJets has been suspended by the Minister of Aviation Hadi Sirika for violating the ban on interstate travel in COVID-19 era, after airlifting Marley and his crew to Abuja for a drive-by concert that panned out differently.
"When I went through the manifest and I saw FASHOLA BABATUNDE I thought it was the Honorable Minister of Works going to Abuja with his men, so we decided to do the flight since it is a serving Minister of the Federal Republic of Nigeria, I didn't know it was a bunch of useless people," ExecuJet's CEO, Sam Iwuajoku, wrote in an apology letter to the Aviation Minister.
In his reaction, Naira Marley says he and his army of Marlians will be boycotting the airline henceforth for daring to tag them "useless."about:blank
"Do you know that over 20,000 Marlians travel with Executive Jet a month? We won't be using ur useless airline again for calling us useless. Thank God we didn't crash on that flight sha because we nearly did. BTW We didn't book the flight ourselves," Marley tweeted.
"Lool they asked for our names on the jet though and looooooooool ur pilot is a Marlian and everybody there is a Marlian too.. my name is Azeez Adeshina Fashola and my lil brother's name is Moshood Babatunde Fashola. And u was begging me to tag y'all."
BREAKING: Popular radio host, Dan Foster, is dead

Top radio presenter and host, Dan Foster, is dead.
The PUNCH gathered that Foster, aka Big Dawg, died on Wednesday at a Lagos medical facility, where he is receiving treatment for an illness.
There has been an outpouring of emotions on social media, as friends and colleagues of the deceased confirmed the news and paid tributes to him.
Among them is a former host of the popular TV show, Who Wants to be a Millionaire, Frank Edoho, who said a friend confirmed the news to him.
"I just got off the phone, my friend Oscar confirmed that Dan Foster has passed on. This is a very very dark year. How can I overcome this unending melancholy? Rest in Peace, dear friend," Edoho tweeted.
A radio presenter, Do2dtun Energy, @iamDo2dtun, said Foster gave him the strength for his job.
"This is really painful," he tweeted.
Comedian, Bovi, said, "When I moved to Lagos in November 2003, Dan Foster was one of the reasons I didn't run back home to Delta State. I tuned into Cool Fm one morning and Dan made me love radio. Rip Big Dawg! I'm sad you left. But I'm happy your mark remains forever!"
Toke Makinwa wrote, "Rest in Power Dan Foster."
Davido unfollows Chioma, brother, crew
Music superstar David Adeleke aka Davido has unfollowed everyone on his Instagram page, including his wife, Chioma Rowland, brother Adewale Adeleke and the rest of his crew.
A visit to the singer's Instagram page on Wednesday shows he is not following anyone despite having over 17million followers.
Davido started cleaning up his account on Tuesday after some of his fans noticed he had unfollowed over 4,000 people, leaving only 290.
On June 3, Davido announced he will be changing his phone number and won't be as accessible as he used to be anymore.
The singer noted it was time to take care of himself, having lived for people around him.
---
"Your blog is what i look forward to read everyday."

Jane Doe
---
Contact Us
C30 Gimba Yau Boulevard
Nigeria
BREAKING: Obaseki dumps APC over Edo crisis
Edo Governor, Godwin Obaseki, has resigned his membership of the All Progressives Congress (APC).
Obaseki disclosed this to State House Correspondents on Tuesday on his way out of the Presidential Villa.
He also debunked allegations that his credentials were not original.
Mr Obaseki announced this after meeting with President Muhammadu Buhari at the State House in Abuja, Channels Television reports.
PREMIUM TIMES earlier reported how Mr Obaseki said he would take a decision on his membership of the APC after meeting with the Nigerian leader.
Mr Obaseki was last week disqualified by the APC from participating in the party's governorship primary slated for June 22.
Although he wants to contest for a second term in office, the APC denied the governor the chance to do that, alleging inaccuracies in his school certificates.
We mistook Naira Marley for Minister of Works – Executive Jets
Executive Jet Services Limited has explained why it operated the sanctioned flight that flew popular musician, Azeez Fashola also known as Naira Marley from Lagos to Abuja.
The airline said it operated the flight because it thought the name on the manifest was for the Minister of Works, Babatunde Fashola and his men.
The explanation came after Minister of Aviation, Hadi Sirika announced the suspension of the operation of the airline indefinitely.
The Federal Government gave approval to the airline to fly Hon. Justice Adefope Okojie from Lagos to Abuja and back to Lagos for an official assignment.
The airline, in a letter by its chairman, Dr. Sam Iwuajoku and addressed to the Minister on June 15, apologized for its action.
The letter was titled: "Re: Flight for 13/06/2020 done by Executive Jets Services Ltd. to Abuja."
It reads in part: "We hereby apologise for the above flight with your permit ref: FMA/ATMD/0175/ V/V/ 1268 dated 11th June, 2020.
"Please the flight was to carry a Judge to Abuja on Sunday 14th, 2020 as requested and the permit was granted based on the application, but unfortunately when I called the Judge on Saturday morning to inform him that we have the permit, he then said that he has reached Abuja already with a different flight that someone gave him a lift to Abuja.
"So on Saturday morning 13th June 2020 my staff called me that they have a charter flight to Abuja and that the passengers are already in the lounge."
The letter continues: "As a rule, passenger manifest is always sent to me before any departure. When I went through the manifest and I saw Fashola Babatunde I thought it was the Honorable Minister of Works going to Abuja with his men, so we decided to do the flight since is a serving minister of the Federal Republic of Nigeria, I didn't know that it was a bunch of useless people.
"We are very sorry for this mistake and we promise that this would not happen again."
The airline also attached a passenger manifest for the flight. The names on the manifest are; Adewunmi Segun, Fashola Adeshina, Chinonso Opara, Fashola Babatunde, Adeyeye Tobi, Micheal Opeyemi, Idowu Emmanuel, Seyi Awonuga, Wisdom Intoto, and Abayomi Akin.
The crew members are: Captain Adebiyi, First Officer; Sarin and Cabin Assistant; Ramat.
Comedian Seyi Law mourns the death of his aunt who had an accident and died due to 'lack of equipment in hospital'
Nigerian comedian, Lawrence Oluwaseyitan Aletile also known as Seyi Law could not stop the tears as he mourned the death of aunt who died after a car accident in Ondo state.
In a video shared on his Instagram page on Monday, June 15, 2020, the comedian cries while narrating how his mother's younger sister died due to 'lack of equipment in the hospital'.
According to the comedian, the hospital where his aunt was rushed to could not save her life.
"This morning, my mum's younger sister had an accident and they didn't have the right equipment to take care of her at Igbokoda general hospital and in just a few minutes she has been pronounced dead just because she fractured her leg in the hospital. Please let's do the right thing," he says in the video
He went to appeal to the governor of Ondo state, Barr. Rotimi Akeredolu to come to the aid of the people of Ilaje and take responsibility for the well being of its people.
Victoria Inyama counters Anita Joseph's claims over non-existence of rape in marriages, says she has experienced it
Nollywood actress, Victoria Inyama has countered the claims by colleague, Anita Joseph, over the nonexistence of rape in marriages.
Anita Joseph had posted a video on her Instagram page a few days ago, where she argued that a woman cannot claim her husband raped her if he had sex with her when she wasn't in the mood.
In a video shared via her Instagram page on Sunday, June 14, 2020, the actress said rape in marriages exists.
According to her, it is a form of domestic violence which she said she faced while she was married.
"I have been getting a lot of DMs over Aunty Joseph's video. Can a husband rape? Yes, a husband can rape his spouse. It depends. Let me define it. Marital rape or spousal rape is the act of sexual intercourse with one's spouse without the spouse's consent," she said.
"The lack of consent is essential here because it does not need to involve physical violence. Marital rape is a form of domestic violence and sexual abuse. Husbands can rape the wife. I do not know about wife raping a husband. The most important thing is consent is needed."
"A lot of women constantly raped in their marriage. They are so ashamed to even talk about it. I have experienced it and I am learning about it. The trauma and the damage it causes is beyond your understanding."
Inyama's latest video is coming days after Anita Joseph in the company of her husband, Michael Fisayo took to Instagram to talk about rape in marriages.
According to her, the body of a woman is like food to her husband and should be readily available anything he desires.
FG states position on Naira Marley's concert, reveals plans for attendees
The Presidential Task Force, PTF, on COVID-19 has expressed displeasure over the concert held by Naira Marley on Saturday in Abuja, despite the ban on large gatherings amid the coronavirus pandemic.
The PTF National Coordinator, Dr. Sani Aliyu, made this known on Monday during the daily COVID-19 briefing.
Aliyu said the singer's fate will be determined by the Federal Capital Territory Administration, adding that the PTF will support any sanction made against the musician.
He said: "With regards to the fate of Naira Marley, I believe the FCT authorities have already taken action with regards to the chief organizers.
"But the decision on whether or not he will face penalties is actually a decision of the FCT authorities
"The PTF will always support any measure taken against people who continue to flout the directives we have put in place, particularly if they are putting public health at risk."
However, the Director-General of the Nigeria Centre for Disease Control, Chikwe Ihekweazu, while speaking said there are no plans to track those who attended the concert.
He said: "On the plan whether we are going to trace the people that attended that concert, no.
"We have more important work to do than to do that, but if we have a lot of positive cases from that community, then we have a problem.
"We would have a problem if someone that went to that gathering turns positive.
"We hope that doesn't happen."
Recall that the Singer hosted a 'Drive-in' concert on Saturday night at Jabi Lake Mall amidst the coronavirus virus pandemic.
The event, however, attracted criticisms from Nigerians as the attendees were clustered in a viral video, while Naira Marley performed despite an increase in coronavirus cases.
Reacting to the development, the Federal Government on Monday suspended the flight that conveyed the artist to the venue for the concert.
Eniola Badmus reveals Ibidun Ighodalo's plans for Davido, Chioma before her death
Nigerian celebrity, Eniola Badmus has eulogised late Ibidun Ighodalo for her heart of love and giving as confessed by many.
Eniola revealed that Ibidun had planned to bless Davido and Chioma with some gifts at their wedding before her death.
Recall that Ibidun died on Sunday morning after reportedly suffering a cardiac arrest in Port Harcourt.
Her death has garnered condolences from well-meaning Nigerians as well as President Muhammadu Buhari.
Mourning Ibidun alongside other celebrities, Eniola took to her official Instagram page to reveal that Ibidun had promised to decorate the venue of Davido and Chioma's engagement and wedding.
According to Badmus, the deceased had volunteered to do that for the couple at no cost at all.
Her post on Instagram read: "I am speechless and I don't even know where to start from. The first time I and Ibidun met was 2006 when we both modelled at a V-mobile advert, then we became friends fast forward to 2009 when I went for city people event at TBS, I remember when I was leaving the venue there were hoodlums outside and I was so scared to go out but she gave me the courage to go, in the process of doing that three of the boys were about to rob me and Ibidun faced them and got injured in the process and Ibidun's phone was snatched away and her bag.
"Fast forward to 2019 when Davido engaged Chioma, Ibidun called me and disclosed that she wants to decorate their venue for the engagement and wedding but she will be doing it at no cost.
"What a beautiful soul, I will miss you Ibidun." She mourned