Hi, Nathan. An Engineer and a blogger, for my love of news and sharing my favorites with you.
BBNaija's TrikyTee denies report of demanding N500,000 to join #EndSars protest
Former housemate of Nigeria's most popular reality TV show, Big Brother Naija, TrikyTee has denied the report that he demanded N500,000 to take part in the #EndSars protest.
The reality TV star refuted the claim via his Twitter page on Sunday, October 18, 2020.
According to him, there is no way he would request for money to be part of a movement that he believes in.
"I have seen tweets going round about me requesting for money to support the #Endsars protest with my people in Bayelsa. Firstly that is not true and a lot of people can testify that I have been in support of this protest both online and offline," he tweeted.https://pulsembed.eu/p2em/Qm3THdc7T/
"As a Nigerian youth, I am passionate about the movement to #EndSars and #EndPoliceBrutalityinNigeria. There's no way I would want to sit out the protest even when my management has requested I tone down. Why would I want to shortchange myself by asking for payment???"
TrikyTee went on to say the rumours are baseless and should be ignored.https://pulsembed.eu/p2em/2b5bN_NBq/
"The news making rounds online is completely false and should be treated as such. I am for a good Nigeria and an end to police brutality. I have been out almost every other day in Lagos protesting alongside concerned Nigerian youths. #EndSARS."
The reality TV star's tweets are coming barely 24 hours after it was reported that he demanded to be paid to show up at one of the #EndSars protests in the country.
BBNaija 2020: Vee speaks on rift with Tolanibaj, Erica, regrets
Big Brother Naija housemate, Vee has blamed 'miscommunication' for her rift with Tolanibaj.
The 24-year-old, who is said to be blunt, stated that her disagreement with Tolanibaj was a misunderstanding on her part.
Recall that Erica had revealed that Tolanibaj was interested in Neo.
This caused tension in the house as Vee thought Tolanibaj and her were good friends and was disappointed that she would want to steal her man.
But after eviction, Tolanibaj clarified that she has no feelings for Neo but was misunderstood.
"I was misunderstood, I do not have feelings for Neo but I find him attractive. There is a difference between when you find someone attractive or want to have a relationship with the person," she said.
Speaking to Ebuka on Monday, Vee said she was willing to apologize to Tolanbaj for all she said about the issue.
"I feel something has been misconstrued, there is a miscommunication but it is my fault and the miscommunication came from me. I will make the first move but I don't know if she will be willing to listen to me but I know it is my fault and I was wrong."
When asked about her rift with Erica, Vee said, "My issue with Erica is because I took sides. I tried to put myself in her shoes but I did not get it. I know Laycon is her friend and when she did her romance in his face, he felt like he wanted to die because he was trying to figure it out and I had to deal with his feelings.
"Erica said everyone in the house was making her feel like a devil but I did not see her that way. Me and Erica's issue is not beef, how she left was unfortunate but it was just a misunderstanding."
She, however, maintained that she had no regrets, but has learnt to think before she talks.
"I don't have regrets, I have lessons learnt. I feel like I need to think before I talk. I need to put myself in people's shoes. In the house I sometimes forget that there are cameras and I just say my mind because they are my people.
"I forget that even if the person you spoke about forgives you, the people that support that person might not forgive you. The show was real for me and if you come to me and say you don't like what I said about you, I will apologize but now I know there are millions of people to apologize to," she added.
BBNaija 2020: Why I did not date Kaisha – Neo opens up on triangle with Tolanibaj
Big Brother Naija housemate, Neo has revealed why he did not pursue a relationship with Kaisha.
Neo told Ebuka on Monday that Kaisha opened up that she liked him in the house.
He said although Kaisha is beautiful, he did not want to be 'mixed up'.
The Delta State-born also clarified that there was no triangle between him, Vee and Tolanbaj.
"Tolanibaj was someone I spoke about my life before and how skeptical I was about fashion, entertainment and she advised me about it.
"Kaisha is a hot babe, she spoke to me that she liked me but as far as that house is concerned, I was not ready to be mixed up," he added.
Speaking on his relationship and future with Vee, Neo said, "I was not ready to ask Vee to be my girlfriend in the house. Right now I want to chase my money and meet my fans.
BBNaija 2020: Nengi reveals feelings for Laycon
Evicted Big Brother Naija season 5 Housemate, Nengi has revealed she likes Lacycon who emerged as the winner of the Show.
Nengi during an interview with Ebuka Obiuchendu was asked how she and Laycon became close pals to an extent of becoming dance buddies.
He also asked her what her attraction towards Laycon was that gave him the access to always rock her during the jacuzzi and Saturday night parties.
In her response, Nengi said she felt comfortable with her relationship with Laycon and the way they always rocked each other because he danced the same way she loves to dance.
"I just like Laycon kind of person, I just like the fact that when we go to the party he can dance with me.
"I feel like he dances the kind of dance I like to dance.
"I don't know if it makes sense but I feel like I enjoy dancing with him.
"I also feel like he is a really caring person and I like him, like I really like him," she said.
Davido set to feature in Hollywood movie, 'Coming To America'
David Adeleke, DMW boss, popularly known as Davido is set to appear in the forthcoming comedy classic, Coming To America 2.
He has been officially listed among the cast of the movie which is set to be released later this year.
The Hollywood movie which has continued to make waves since the 19080s stars like Eddie Murphy, Arsenio Hall, James Earl Jones, and Paul Bates as its main cast.
The stars will be retaining their roles in the sequel which will be released soon.
Other new faces expected to be in the movie include Jermaine Fowler, Wesley Snipes, Tracy Morgan, Leslie Jones, KiKi Layne, Rick Ross, Luenell, Rotimi, Teyana Taylor, and Michael Blackson.
'Please stop calling me your role model, I am no one's role model' – Toke Makinwa advises parents of fans
Nigerian media personality Toke Makinwa is advising the parents of kids who see her as a role model to tell them to desist from the idea.
In a series of tweets shared via her Twitter page on Friday, September 11, 2020, the On-Air personality advised the parents of her fans to raise their children "to see themselves as a work in progress."
"Guys I gotta get this off my chest, pls stop calling me your role model, I am no one's role model, me sef I am looking for "role model". The pressure of my kids love you and you are their role model has to stop. Raise your kids to see themselves as a work in progress," she tweeted.
"If a part of my life inspires you, by all means, use it as a guideline to be better, pls I am also trying out this thing called life. I am not perfect, I will disappoint you with no apologies. I disappoint myself too, the difference is I get up and move on."
"I accept my flaws all, I am under no pressure to fit into your ideal of what perfection looks like, I am figuring me out too. Pls be inspired but don't pressure me to be a "role model", I love my loud, goofy, silly, and witty self too much to submit to your standard."
Born 3 November 1984, Toke Makinwa is a Nigerian radio personality, television host, vlogger, lifestyle entrepreneur, and author.
She is known for hosting The Morning Drive on Rhythm 93.7 FM and for her YouTube vlog series Toke Moments. She released her book On Becoming in November 2016.
Waje hosts MI Abaga, Ebuka, Bovi in a private beach party for her 40th
Nigerian singer, Waje recently turned 40 and took out time to celebrate her special day with very close friends.
The birthday girl and her close friends indeed had a swell time at one of the private beaches in Lagos.
DJ Obi was on hand to usher in the celebrant and her friends as they partied all day.
From Bovi, Ebuka Obi-Uchendu, Omawumi Megbele, MI Abaga, Noble Igwe, Chigul and Latasha Ngwube in attendance, these guys had a lot of fun.
The music star then took to her Instagram page on Thursday, September 10, 2020, where she shared the photos from the birthday party.
Nigerians ask questions as Ubi Franklin shares wedding photos with another woman
Talent manager Ubi Franklin has shared new wedding photos with another woman – The talent manager stated that it has happened – Nigerians took to his comment section to ask questions
Talent manager and businessman Ubi Franklin has got people talking on his social media page after he shared some photos. Ubi shared new wedding photos of him with a beautiful woman and his followers cannot stop asking questions. In the photos, the businessman was dressed in a white shirt and black trousers. Ubi's suit was white with a black bow tie to match. His bride looked glorious in her beautiful white ball gown. She had long white earrings on and a silver crown donned her hair.
In 2015, Ubi got married to actress Lilian Esoro but the marriage packed up in less than a year. The union, however, produced a son called Jayden. Prior to his marriage to Lilian, the businessman had a daughter called Zaneta. Ubi has two other children with two other women. As expected, Nigerians had something to say when he took to his official Instagram page to share wedding photos with another woman. While some congratulated him, others noted that the wedding photos were just for adverts. Read some comments below: austinobi_: "Congratulations boss, more wives bro."
Check out photos from rapper Jesse Jagz's wedding ceremony
Nigerian rapper, Jesse Garba Abaga, popularly known as Jesse Jagz, is officially married.
The music star tied the knot with his girlfriend, Tolu back in July at a private wedding ceremony.
Photos of the wedding surfaced on the Internet on Saturday, September 5, 2020.
Pulse reached out to the rapper's team and, they confirmed that the wedding took place back in July.
According to his team, the couple had a private wedding ceremony in Jos, Plateau st
Congratulations to the Abagas from all of us at Pulse.
Jagz is a Nigerian rapper, record producer, and songwriter.
He signed a record deal with Chocolate City in 2010 and released his debut studio album Jag of All Tradez that same year.
Jagz left ChocCity in 2013 and returned to the label in 2015.
Check out photos of Tyler Perry's new estate that includes an airport
American movie mogul, Tyler Perry, has a massive estate under construction that includes facilities like an airport.
According to TMZ, the billionaire is building a 35,000-square-foot mansion on 1,200 acres near Atlanta.
The property includes a grand entrance to the property, an enormous lap pool, and what appears to be a runway for his private jet.
The entire estate is tucked away in the woods near Atlanta and just far enough away for some peace and privacy.
Perry had been designing and building it for several years now. Plans included turning some of the land into an organic farm with horses and other animals, TMZ reports.
Only recently, Perry was announced as a billionaire by Forbes.
According to the magazine, Perry has a net worth of $1B and has earned more than $1.4B in pretax income since 2005.
Tamar Braxton says Nigerian boyfriend threatened to kill her during argument
American singer Tamar Braxton says her Nigerian boyfriend, David Adefeso allegedly threatened to kill her.
According to Blast, the former host of 'The Real' and Adefeso got into a heated altercation while driving to check the reality star into a mental health facility for treatment.
It is reported that Braxton had questioned Adefeso about a post he shared via his Instagram page recently.
At that point, the couple apparently began arguing and Tamar told David he was "around for the wrong reasons and could not be trusted."
The 'Braxton Family Values' star claims David became "irate, threatening not only her life but his own." She claims he said, they were going to end up in a "murder-suicide."
According to sources close to Tamar, at that point, the argument turned violent and she says he "grabbed her hard" on the arms and caused bruising.
This latest revelation is coming barely 24 hours after Adefeso filed a restraining order against her.
Uti apologises to BBNaija's Tacha over harsh comments after her disqualification from reality TV show
Nigerian actor, Uti Nwachukwu has apologised to reality TV star, Natasha Akide also known as Tacha for the comments he made about her after she was disqualified from the fourth season of reality TV show, Big Brother Naija.
In a lengthy post shared via his Instagram page on Tuesday, September 8, 2020, the multi-talented reality TV star was full of remorse as he recounted all that transpired after Tacha's disqualification.
"You will never understand till it happens to you" – popular saying I will never be too proud to acknowledge my personal epiphanies and when it's time to actually obey ur conscience which I always say is your spirit," he wrote.
https://www.instagram.com/p/CE5AK8sB409/
"Call it karma call it a wake-up call. But you always have to listen to that voice inside Recent events have triggered memories from last year's #bbnaija When another housemate was disqualified. Let's just say, now I know how it feels for her and her fans."
"Most importantly, I am deeply regretful for the harsh words I tweeted when I felt provoked by her passionate FANS who were upset. It was not fair to her as she had PERSONALLY not done anything to ME. My reactions to the insults were wrong and not inspired from a place of Love which I always champion"
"How others treat us is no fault of ours. But how we respond/ REACT is fully up to us. An eye for an eye leaves the world Blind (I'm still learning this one sha cos sometimes the spirit of Gbas gbos is tooo strong lol)"
"I'm also someone that says, don't insult me in public and then come and apologise privately. So symply_tacha I am extremely sorry for the mean tweets I responded with last year. Please accept my deepest apologies"
He went on to reveal that he has since forgiven Tacha's fans for all they said about him. Nwachukwu appealed to Tacha to extend the hand of an olive branch and let bygones be bygones.
"I can't imagine what you must have gone thru and still go thru on a daily basis. All I can say is your tenacity is admirable. To the Titans. Na Una come for me o! Lol *jokes*. I wholeheartedly forgive you all for any and everything u guys said or did," he said.
"But more than anything else, I am also sorry for the way I addressed you guys. Our fight don reach one-year o lol. So make we hug an out 🤗 I am officially extending the olive branch to you guys and saying I am sorry🙏🏾"
"Trust me when I say I NOW KNOW HOW U GUYS FELT and FEEL❤️ I'm not justifying anything from anyone but as Public Personalities we have to actually practice what we preach and tho we may fall a few times, we owe it to our followers to get up and inspire them by doing the right thing."
"Let love TRULY lead. And let's be compassionate. As Ephesians 4:31-32 says: Be kind to one another, tenderhearted, forgiving one another, as God in Christ forgave you🙏🏾"
Tacha was one of the housemates from the fourth season of Big Brother Naija.
Her stay in the house was marred with controversies. At some point, she was disqualified from the reality TV show for breaking the house rules.
'Keeping Up With The Kardashians' ending after 14 years on air
The popular reality TV show 'Keeping Up With The Kardashians' will be going off-air in 2021.
In a statement released by Kim Kardashian's Instagram page on Tuesday, September 8, 2020, the Kardashian clan say they have decided to no longer film the E! reality series.
"To our amazing fans, It is with heavy hearts that we've made the difficult decision as a family to say goodbye to Keeping Up with the Kardashians," she wrote.
After what will be 14 years, 20 seasons, hundreds of episodes and numerous spin-off shows, we are beyond grateful to all of you who've watched us for all of these years – through the good times, the bad times, the happiness, the tears, and the many relationships and children."
"We'll forever cherish the wonderful memories and countless people we've met along the way. Thank you to the thousands of individuals and businesses that have been a part of this experience and, most importantly, a very special thank you to Ryan Seacrest for believing in us, E! for being our partner, and our production team at Bunim/Murray, who've spent countless hours documenting our lives."
The statement went on to reveal that the last season will be airing in 2021. Kim used the opportunity to thank everyone who has followed the series for 14 years.
"Our last season will air early next year in 2021. Without Keeping Up with The Kardashians, I wouldn't be where I am today. I am so incredibly grateful to everyone who has watched and supported me and my family these past 14 incredible years," she wrote.
"This show made us who we are and I will be forever in debt to everyone who played a role in shaping our careers and changing our lives forever. With Love and Gratitude, Kim."
'Keeping Up With The Kardashians' premiered on October 14, 2007.
The reality series centers around the members of the Kardashian-Jenner blended family, focusing on the sisters Kourtney, Kim, Khloé, Kylie, Kendall, brother, Rob, mum, Kris, step dad, Catilyn Jenner and their extended family.
BBNaija's Tacha says people should stop texting her to vote for housemates as the votes don't count
Former Big Brother Naija housemate, Natasha Akide also known as Tacha says the votes from the reality TV show, Big Brother Naija, does not count.
The reality TV star made this known via her Snapchat account while dismissing those who encouraged her to vote for the housemates presently in the reality TV show.
"Wait for a minute. Why is everyone texting 'vote for this guy vote for this guy' like your vote counts? Nigerians y'all never learn. Does your vote count? Does it? So please let me be, thank you," she said.Natacha Akide says the votes from the reality TV show doesn't count [Instagram/SymplyTacha]about:blank
Tacha is not the first reality TV star to distance themselves from the reality TV show which brought them stardom.
Recall that a few weeks ago, the winner of the fourth season of the reality TV show, Mercy Eke almost had a meltdown on social media.
While reacting to requests from fans to vote for the housemates in the reality TV show, she claimed to be too busy making money and enjoying her life to be watching the new season of the show.
"I'm too busy working my ass off…I'm too busy doing the things I love, I'm too busy enjoying myself, I'm too busy getting shit done than stay at home like you and do whatever you want to do. Just miss me on that bullshit," she said.
She later retracted her statement after receiving several backlashes from Nigerians who felt she was ungrateful for making those comments.
'Living In Bondage' star Swanky J.K.A ties the knot in traditional wedding ceremony
Nollywood movie star, Jidekene Achufusi is officially a married man as he has tied the knot with his girlfriend, Chisom.
The movie star shared photos from his traditional wedding ceremony via his Instagram page on Thursday, September 10, 2020.
"From Our Mouths To God's Ears 🥰😁🥰 Igbo Amaka #chijide20," he captioned one of the photos.
https://www.instagram.com/p/CE92EBcHdbC/
Congratulations to the Achufusis from all us at Pulse.
Swanky JKA as he is fondly called gained prominence after he starred in the sequel of Nollywood's first movie 'Living In Bondage.'
Tyler Perry is officially a billionaire
American movie mogul, Tyler Perry has joined the club of billionaires in the world.
According to Forbes, Perry has a networth of $1B and has earned more than $1.4B in pretax income since 2005.
The breakdown of Perry's wealth indicates that he has $320M for his entire library of movies, TV shows, plays, etc., as he owns 100% of the content he's created.
The Tyler Perry Studios, which sits on 330 acres in Georgia, is worth $280M.
He also said to be worth $300M in cash and investments.
Perry has a $60M equity stake in BET+, the streaming service that debuted last year.
Finally, his cars and house are worth $40M.
Perry is an American actor, writer, producer, and director.
He has produced several movies including 'Diary Of A Mad Black Woman,' 'Daddy's Little Girls,' 'Why Did I Get Married,' and the controversial blockbuster 'Acrimony,' to mention a few.
DSS reportedly invites Don Jazzy, and Tiwa Savage as police commissioner warns Yemi Alade and Waje over political statements made against the Buhari administration
There is a report that music mogul, Don Jazzy and singer, Tiwa Savage were invited by the Department of State Security over political statements made against President Buhari's administration.
According to Saharareporters, the two celebrities were invited to the Lagos office of the DSS two weeks ago where they were all warned about making utterances against the government.
Savage's warning came after she began a movement known as "WeAreTired" on social media where she slammed the government on its attitude towards the incessant cases of rape in the country.
Sources close to Savage's camp said the music star will not relent to make her voice heard when it comes to speaking for the ordinary Nigerian.
Jazzy was reportedly warned to be careful with the kind of posts he shares on his social media accounts.
In a similar vein, music stars, Yemi Alade and Waje were summoned by the Lagos State Commissioner of Police, Saharereporters reports.
The commissioner reportedly warned the musicians to steer clear of political comments in order not to incur the wrath of the President Buhari administration.
Halima Abubakar says rapists should have their penises chopped off
Nollywood actress Halima Abubakar wants the penises of any man who is found guilty of raping a woman to be cut off.
According to the movie star in a post shared via her Instagram page on Wednesday, August 2020, rapists are a menace to the society hence the need to have their penises chopped off.
"The more we fight against rape and injustice is the more this evil act is on the rise. Protect your environment. Protect other people's kids. Don't say what's my own," she wrote.
"So many love to say that. Cut the penis off. Rapists are a menace. To the society#saynotorape#humanityfirst #ambhalimabubakar."
Abubakar's statement is coming barely 24 hours after she had dragged a particular group of men who are notorious for cheating on their partners. Halima Abubakar is a Nollywood actress who was born in Kano but is originally from Kogi state.[Instagram/HalimaAbubakar]
The actress advised women to end such relationships as those men are interested in dating men.
R.Kelly reportedly attacked by angry inmate in jail
There are reports that music icon, R.Kelly, has been attacked by an angry inmate in jail.
According to TMZ, the disgraced music star who is facing sex abuse charges among others, was attacked by another inmate inside the Metropolitan Correctional Center in Chicago, United States of America.
It is alleged that the inmate went on the attack because he was angry about the detention facility being placed on lockdown a couple of times due to Kelly protesters outside the jail.
According to the report, the fight didn't last long as the prison wardens were able to break it up.
R.Kelly has been held in jail since 2019 over several charges including, racketeering and transporting women and girls for sex.
BBNaija's Mercy Eke gifts elder sister car worth N5M on her birthday
The winner of the fourth season of Big Brother Naija season 4, Mercy Eke has gotten for her elder sister, Promise, a car gift on her birthday.
The reality TV star took to her Instagram page on Friday, August 28, 2020, where she shared a video of the gift presentation to the celebrant.
"Happy birthday to my amazing sister @sweeryeke you so special in my life, you deserve so much happiness on your special day, and I pray to always make you happy. I love you @sweeryeke ❤️❤️❤️❤️❤️❤️," she captioned the video.
Eke's car gift is a 2012 Toyota Venza.
According to car website, Cheki.com, the car goes for between N4.5M – N5.5M.
Eke emerged the 4th winner of BBNaija after she was announced the winner of the 2019 edition tagged Pepper Dem.
She is the first female ever to win the BBNaija reality TV show since it began over a decade ago.
Eke emerged the 4th winner of BBNaija after she was announced the winner of the 2019 edition tagged Pepper Dem.
She is the first female ever to win the BBNaija reality TV show since it began over a decade ago.
Actress Angela Okorie attacks Nigerians mourning Hollywood star Chadwick Boseman
Nollywood actress, Angela Okorie says Nigerians who have been mourning late movie star, Chadwick Boseman are hypocrites.
The movie star in a video shared via her Instagram page on Sunday, August 30, 2020, said she wonders where Nigerians were when the Hollywood star was battling with cancer.
"In conclusion, people celebrate death more than life 🗣🗣🗣 Celebrate life that is worth celebrating not when they are gone. Especially people who have done a lot to put smiles on your face," she captioned the video.
"Don't let low self-esteem, inferiority complex, and hate eat you up. All that epistle doesn't really matter when the person don't get to see it. Too much hate in the world and I don't know why, abeg no reason to hate any1 oooo."
Boseman best known for his role in 2018 superhero flick Black Panther died of colon cancer at the age of 43.
Since the news broke of the movie star's death, condolence messages have continued to pour from both celebrities and fans of the Black Panther star.
Arnold Schwarzenegger (Commando) poses with ex wife Maria Shriver and four of his five children as they continue to celebrate his 73rd birthday
Arnold Schwarzenegger certainly felt the love from his family for his 73rd birthday this year.
The Terminator star reached his new milestone last Thursday, and it turns out he spent the day with his loved ones, including estranged wife Maria Shriver.
On Monday, his son Patrick Schwarzenegger posted a photo to Instagram showing that he marked the special occasion with Shriver, 64, and the four children they share together.
Schwarzenegger has a fifth child, Joseph Baena, who he fathered with his housekeeper at the time, Mildred Patricia "Patty" Baena. Joseph, 22, wished his father a happy birthday in a rare throwback picture last week.
Meanwhile, Patrick, 26, captioned the family photo, 'I'm trying so hard to smile… damn wisdom teeth SMH… Happy birthday pops! Love u' with his siblings Katherine, 30, Christopher, 22, and Christina, 29.
Despite filing for divorce after 25 years of marriage back in 2011, recent reports have suggested that Schwarzenegger and Shriver are still legally married as they have never finalized their divorce proceedings.
Shriver filed for divorce after learning that Schwarzenegger had fathered a child – Joseph – with their housekeeper Mildred.
The child was on October 2, 1997, only a few days after Shriver gave birth to the couple's fourth child, Christopher.
But it wasn't until May of 2011 that it was revealed that the housekeeper's child was his.
The couple did not have a prenup, but according to TMZ at the time, 'there was never any real custody beef, and 'they both quickly agreed on joint custody,' and now none of their children are minors.
They had an estimated $400 million at the time of their separation.
But the outlet reports, 'Sources connected to Arnold and Maria say there were bumps along the way in hammering out a settlement but, since the split is 50/50, there are no serious roadblocks.
'I went through a lot': Brandy discusses her experience with early fame as she releases her first album in eight years
Brandy is ready to return to the spotlight as she releases her first album in eight years.
In an interview with Ebro Darden on Apple Music this week, the 41-year-old singer opened up about how blessed she feels to be making music almost three decades after her career began.
Brandy – born Brandy Rayana Norwood – reflected on her career, which began in 1993 when she signed with Atlantic Records, and how the fame and popularity is no longer a priority to her.
'It's not as fun as it used to be. Things have definitely changed but I'm blessed to still have the passion for music, and I definitely have a lot of love out there for me and I feel like I have a responsibility to inspire people and to bless people with music,' she said.
'My want for fame and my want for popularity – that doesn't satisfy me. Do I need people to notice me in Target? Do I need people to recognize me at Ralphs? I don't have an ego in that way – I'm not addicted to fame.
'I know what fame did to me early on. I went through a lot,' she continued.
'It took me forever to complete this album, and to finally complete it after 8 years, it just felt like I was whole, and that this is something I can be proud of. I feel like I can breathe now,' she said of recording and releasing her new album, titled B7.
The Boy Is Mine hitmaker admitted last month that she has had an uneasy relationship with the music business.
Brandy explained to The Guardian newspaper: 'Sometimes you get caught up in being popular and relevant, and that makes you lose the reason why you're connected to music.
'I'm scared of that. I don't ever want to get to a point where I'm doing music for the wrong reasons.
She added that this album has extra poignancy as her mentor LaShawn Daniels passed away as it was being made last year.
Brandy said: 'It's a little scary because I had to finish it without him. I just wonder: would he be proud of what I was able to put together?
'Music is my therapy. I don't know what my life would be without it.'
BREAKING: National Security Adviser, Babagana Monguno Says Buhari May Sack Service Chiefs
President Muhammadu Buhari may likely relieve the military heads of their job, according to the National Security Adviser, Babagana Monguno.

Monguno revealed this while briefing newsmen of the outcome of the National Security Council meeting on Tuesday, according to a report by DailyPost.

According to NSA, the President expressed dissatisfaction with the security situation under the watch of the military heads.

It's worth noting that there has been persistent calls for the Service Chiefs to be sacked by the President.

The latest development is coming after the Governors' Forum also bemoaned the security situation in the country.

The NSA also disclosed that the council noted that proliferation of drugs is driving insecurity in the country.

Monguno said the manner of killings of their victims can only mean one thing and that is, the bandits, kidnappers and terrorists are out of their minds.

Details later….
Someone close to Flavour claims singer has gotten married to his first baby mama Sandra Okagbue
There are reports that Nigerian singer, Flavour, has gotten married to his first baby mama, Sandra Okagbue.
According to On-Air personality, Blossom Martins, the music star, and Okagbue got married at a private ceremony that took place in Onitsha on Monday August 3, 2020.
The report says the wedding was held in discreet, devoid of the usual flamboyance associated with celebrities.
The two started dating in 2014 and became famous for their on and off relationship.
Okagbue is the mother of two of the music star's children.
Tekno says corrupt Nigerian leaders will suffer for looting the country's treasury
Nigerian musician, Tekno Miles says all the corrupt Nigerian leaders will suffer for all the money they have stolen from the country's treasury.
The music star made this known via his Twitter page on Monday, August 3, 2020.
"If u a leader in this country stealing from your people and just can't give back small to the people. God will make u suffer in ways money can't fix," he tweeted.
The reactions that have followed since he posted that tweet has been massive.
It has generated over 1,500 comments and 6,100 likes with a lot Nigerians supporting the singer's stance on corrupt leaders.
My Father Told Me Not to Come Back Home After The Show – BBNaija's Dorathy Reveals
One of the female housemates of the biggest reality show in Nigeria's Big Brother Naija (BBNaija), Dorothy Bachor Lynda, known in the house as Dorathy has disclosed that her family has warned her not to return back home after the show is over.
Dorathy disclosed this information during the Tuesday diary session with Big Brother. During her session, Dorathy took the opportunity to disclose a shocking revelation when Big Brother asked her if she thinks she can win the grand prize.
She explained that she hopes to win the grand prize because she needs the money so much because her family told her not to return back to the house after the show.
Ubi Franklin says he almost committed suicide because of cyberbullying
Nigerian music mogul, Ubi Franklin says he attempted suicide several years ago over cyberbullying.
The serial entrepreneur made this known via his Twitter page on Wednesday, July 29, 2020, while reacting to the viral video of a young man, Izu, reading his suicide note minutes before he killed himself.
Franklin says he was bullied on social media a few years ago which made him depressed and resulted in several failed attempts at committing suicide.
"I watched this video of IZU reading out his suicide note before he took his life and I remembered doing this several times 3 years ago unsuccessfully and I am here today," he tweeted.
"I got bullied so much on Instagram in the last two years that I started getting depressed again and this time I told myself "Ubi" who are these people talking about you? Do you know them or their families?"
"Everyone has something they are hiding and won't tell the public but go on social media to bully others of things that they also have done or their parents have or their brothers, sisters, and friends have done."
"Everyone has something they are hiding and won't tell the public but go on social media to bully others of things that they also have done or their parents have or their brothers, sisters, and friends have done."
Franklin says he is using his platform to rewrite his wrongs because of the people who look up to him as their role model.
"So I started using my platform to speak against the mistakes I have made in life that I feel can be avoided by someone watching my lives or reading about how I have turned my dark days into brighter/ beautiful days and letting people know the truth that is not always told on SM," he tweeted.
"Social media is full of controlled narratives, the things that don't make social media that I know are many. Do married men come on social media to say they have multiple girlfriends? Or do married women come on social media to they have a side guy/guys?"
Franklin is a music entrepreneur and founder of record label Made Men Music Group (Triple MG).
The Madonna University-trained lawyer, doubles as the Special Adviser to the Cross River state governor on Tourism.
Genevieve Nnaji calls out actor Deyemi Okanlawon for making a joke of #WSW Challenge
Nollywood actress, Genevieve Nnaji has called out colleague, Deyemi Okanlawon for mocking the Women Support Women challenge.
The challenge requires women to post black and white photos on their page and pledge to support other women after being nominated.
The movie veteran, expressed her disgust after Okanlawon posted a photo of himself on his Instagram page, dressed as a woman.
What must have been a joke to the actor, however, didn't sit well with Nnaji as she slammed him for joking over a sensitive movement.
"We seek solace in humour to distract us from pain or discomfort. Tell me what it is you feel exactly? You see, that feeling that triggered you to make a joke of a movement that can only be understood by those it was meant for; the feeling of being overlooked or disregarded is part of the point of the challenge," she wrote. What must have been a joke to the actor, however, didn't sit well with Nnaji as she slammed him for joking over a sensitive movement.
"No one likes to feel invisible. You felt it for a second. Women feel it every day of their lives. Let us hold our own hands if we want to. Be ok with it. Not everything is about you or for laughs. Shalom."
In his defense, Okanlawon said the intent was only to make people laugh.
"Dear big sis @genevievennaji… I know your heart and I stan forever! ♥️♥️♥️ And to anyone else female/male who may have misconstrued the intent and felt bad," he wrote.
He however apologised to everyone including Nnaji who might have been offended by his actions.
"Do know that I see you and I'm truly sorry you feel that way. In these times we need all the love, support and smiles we can get! 🤗♥️🤗," he wrote.
He has since taken down the photos.
Tonto Dikeh says Don Jazzy and Teebillz rescued her from committing suicide 10 years ago
Nollywood actress, Tonto Dikeh says she was close to committing suicide almost 10 years ago.
The movie star made this known via her Instagram page on Wednesday, July 29, 2020, while reacting to the video of a Nigerian, Izu, who read his suicide note before killing himself.
"This was me 9/10 years ago, I'm here because I believed there was much more to life than my situation… I wanted to badly believe God DIDNT hate me, I wanted to badly stop the hurt but it just kept coming so strong," she wrote.
"I knew I was ready, I mean the pain was Excruciating. Today was a perfect day to die I said, 🤦‍♀️ SMH God spared me, God showed me how much love he had for me that day."
She went on thank music mogul, Don Jazzy, and talent manager, Teebillz for coming to her rescue.
"Shoutout to @teebillz323 @donjazzy for coming to my rescue, I honestly pray for you every day. Thank you can never be enough but THANK YOU❤️💐," she added.
Dikeh says suicide has and will never be the answer as she advised those going through tough times hold on.
"There is always light at the end of the tunnel, I can't over emphasize how much Self love can save you. It's impossible to stop the bullies but you can stop the ripple effect of their bully WITH TRUE LOVE FOR ONES SELF. Suicide has never been and will never be the answer, Don't give any situation so much power over your life," she wrote.
"Life isn't duplicated, mistakes can be corrected, Life can be better, that pain wouldn't last forever. Love yourself so much you get IMMUNE TO BULLIES… Spread Love Your mind is a battle field, you must continuously guard it."
"Take charge of your life, optimism is the key. Learn to care less about others opinion about you, because that speaks more of who they are than of who you are!!"
"Learn to Know and walk who you are, Learn to speak Postivity into your Soul. Depression is an illness and LOVE is the Medicine. LOVE YOURSELF ENOUGH TO SEEK HELP!! Let Love Lead #RIPTOEVERYLOSTVIASUICIDE Thank you @ubifranklintriplemg for inspiring this post.Proud of you too Bro."
Dikeh joins the list of celebrities who have reacted to the now-viral video and shared similar experiences.
Toke Makinwa says she's tired of being an independent woman
Media girl, Toke Makinwa says she's tired of being an independent woman, insisting that she wants to be pampered.
The multi-talented media personality made this known in the latest episode of her vlog 'Toke Moments.'
"You know this independent woman thing when you are trying to act like a boss 'I gat my own thing.' am not doing anymore. You people take it. I just want to relax and be taken care of. I just want somebody that will say can I just help you," she said.
"I cannot imagine one guy saying he wants to dig me! E dey crase? If my phone should ring, I just want it to be people saying, 'I see you working hard, I just want to help you.' Some of us are so independent that when people see us they think you don't need help."
She went on to slam men who expect her to fall in love with them for their dreams.
"You'll now be telling me that I should follow your dream. Oloshi ma ni e. Dream. You're still dreaming. If I was dreaming would you even meet me like this?" she said.
Makinwa is known to be quite vocal about relationships and marriages.
The OAP has had her fair share of failed relationships and marriage that made the headlines a few years ago.
Toke Makinwa says marriage should have an expiry date and be subject to renewal clause
Nigerian media girl, Toke Makinwa says marriage should have an expiry date and be subject to renewal clause.
The media personality shared her thoughts about the interesting approach to marriage via her Twitter page on Thursday, July 23, 2020.
"I think marriage should have an expiry and subject to renewal clause after a certain number of years, like the way we renew agreements, people should be allowed to look back on time out in, grade themselves and hit the renewal button if they can still stand each other," she tweeted.
Makinwa went on to give kudos to couples who have stayed married for over 10 years.
"Each time I see people who've been married for 10 years and more, I can't lie I respect them BIG, for holding it together and not losing it, it is a lot of work and I wish many people were more honest about that journey Smiling face with open mouth," she added.
Born on November 3, 1984, Toke Makinwa is a Nigerian radio personality, television host, vlogger, lifestyle entrepreneur, and author.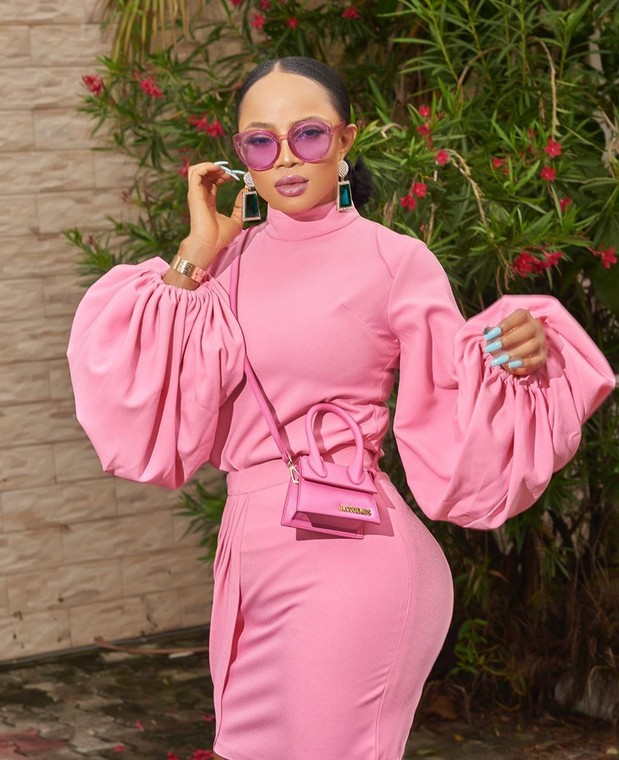 Toke Makinwa [Instagram/TokeMakinwa]
She is known for hosting The Morning Drive on Rhythm 93.7 FM and for her YouTube vlog series Toke Moments. She released her book On Becoming in November 2016.
Music veteran D'banj 'settles' with rape accuser Babatayo Seyitan
Nigerian music star Oyebanjo Dapo also known as D'banj has settled with Seyitan Babatayo, the 25-year-old woman who accused him of rape.
D'banj had been accused by Babatayo of forcing his way into her hotel room and raping her in December 2018.
In the latest development on the case, Stand To End Rape (S.T.E.R) a non-profit geared towards helping rape victims, who were involved in the case have released a statement that revealed that D'banj and the accuser reached a 'non-monetary settlement'.
"On 13th of July 2020, Ms Babatayo informed STER that a non-monetary agreement was reached with D'banj's team," part of the statement read.
In the statement, STER said they refused to be involved in talks over a settlement as it goes against the organisation's policy.
"Such settlements, in our experience, often involve an asymmetry of power between the accused and the victim," STER said.
"More importantly, while private settlements are usual in civil disputes, they are, however, not applicable to criminal cases, particularly where a felony has been alleged to have been committed, only the State has the authority to discontinue a criminal investigation and prosecution."
In their response, however, Ms Babatayo's legal representative, Olamide Omileye of Ojoge, Omileye, and partners told Premium Times that the only agreement reached was that "both parties are going to stand down on media trials and allow the law to take its course."
He said both parties have agreed to desist from making any post or leaking any information to the public and allow the police to carry out their investigation.
"The police are still doing their investigation. Last week, Seyitan was in Abuja, D'banj was also in Abuja. They met the ACP and the woman did her part of the investigation," Omileye said.
"From our side, everything we have we've given to them and they've verified the information.
"Dbanj's ex-manager, Franklin Amudo, didn't come to the police station last Friday because of financial constraints. He couldn't come to Abuja. I think that is the only thing delaying the investigations for now."
There are also reports that the case has been dismissed although the police have not made any statement to that effect.
After the accusation, D'banj faced further scrutiny after Babatayo revealed that she was arrested by police on the musician's order and forced to delete the social media posts with which she first revealed the accusation.
She went on to file a criminal charge against D'banj while the musician's former manager Amudo also came out to corroborate her claims.
Singer Joel says his dad has been killed by herdsmen in Kaduna
Nigerian singer, Joel Amadi popularly known as Joeel, says his father has killed by herdsmen in Kaduna state.
The music star made this known via his Twitter page on Saturday, July 25, 2020.
"It's just been confirmed that my lovely Dad is dead-shot by herdsmen and my mom and sisters can't even talk to me on phone please tag @elrufai he needs to know that he is not doing enough to curb the state of terrorism in Kaduna state," he tweeted.
Amadi had previously taken to his Instagram page on Friday, July 24, 2020, where he shared the news of his father's kidnap.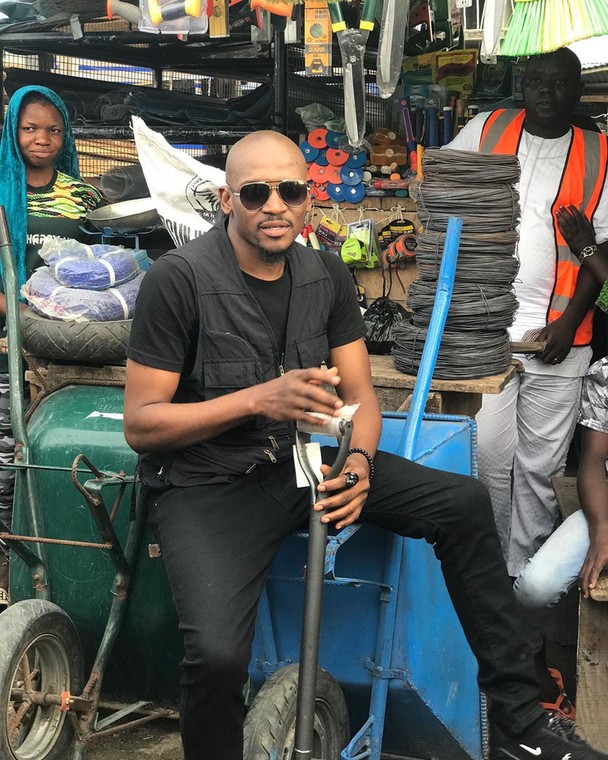 The singer says the Kaduna state governor is not during enough for his citizens [Instagram/JoeelKennis]
"Killing is going on in my father's village Zikpak, Kafanchan and my Dad has been missing including other villagers are missing and houses are being burnt yet no help. Please repost this till it gets to the governor @elrufai of Kaduna state and the necessary armed forced of Nigeria,"
Kaduna state has come under serious attacks by herdsmen over the last few weeks with a lot of people losing their lives and properties.
The latest community to be affected according to Punch is Agwala Magayaki of Doka Avong in Kajuru Local Government Area, where 7 persons have been killed, including an 85-year-old man.
Kanye West apologises to wife Kim Kardashian over Twitter rants
American rapper, Kanye West has apologised to his wife, Kim Kardashian over his recent Twitter rants.
The billionaire rapper took to his Twitter page on Saturday, July 25, 2020, where he penned down a short apology note to his wife.
"I would like to apologize to my wife Kim for going public with something that was a private matter," he tweeted.
I did not cover her like she has covered me. To Kim, I want to say I know I hurt you. Please forgive me. Thank you for always being there for me."
West's tweet is coming days after he called out his wife on social media for meeting with rapper, Meek Mill at the Waldorf hotel.
"They tried to fly me in with 2 doctors to 51/50. I have been trying to get divorced since Kim met Meek at the Waldorf for 'prison reforms.' I got 200 to go," he tweeted.
He went to reveal that Meek handled the hotel situation well because of the respect he has for him.
He later deleted the tweets.
Kim later took to her Instagram page where she revealed that her husband was bipolar.
She appealed to everyone to support her family as they struggle with the music star's illness.