Police investigating theft of identities of at least 20 Toronto-area women in the past 2 years alone
Police say she is one of the most prolific identity thieves they've recently encountered.
They say 26-year-old Deborah Oguntoyinbo, of Toronto, has left a trail of shattered lives and destroyed credit profiles.
A CBC News investigation has uncovered details about Oguntoyinbo, who is currently facing more than 50 fraud-related charges in Toronto as well as nearby York, Peel and Halton regions, according to court records.
The charges relate to the alleged thefts of identities belonging to at least 20 people since 2017 alone.
But there could be more, York Regional Police Sgt. Andy Pattenden told CBC News.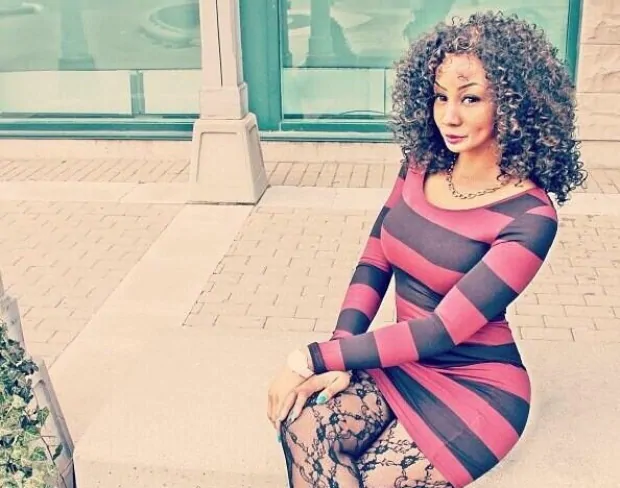 "She definitely would be considered a professional fraudster, knows what she's doing and [is] quite prolific," he said. "She's really been all over the [Greater Toronto Area]."
Police services across the Toronto area are still piecing together the extent of her alleged crimes.
Money withdrawn, passwords reset
Oguntoyinbo's latest arrest came on June 29, when police allege she tried to flee a luxury condominium complex in Markham, north of Toronto, after being suspected of fraud.
York Region Police allege Oguntoyinbo tried to rent the condo using the name Natalia Bozic, and have charged her with using a forged certified cheque and a false identity
Dozens of fraud charges
Police in at least four Toronto-area jurisdictions have filed identity theft-related charges against Oguntoyinbo.
Peel police, just west of Toronto, wouldn't comment on their investigation. But court records reveal Oguntoyinbo is accused of stealing the identities of two people there.
Police in Halton, further west, have accused her of stealing the identities of 11 people.
Toronto police say they have two outstanding arrest warrants for Oguntoyinbo in connection with the thefts of two identities and other frauds.
In York region, north of Toronto, police allege she stole four identities.
As part of their most recent investigation, York Regional Police obtained a search warrant for a condo complex at 50 Forest Manor Rd. in Toronto.
Inside the 22nd-floor condo investigators found printers and paper stock they say Oguntoyinbo used to create fake certified cheques using others' names.
She allegedly used some of those cheques to buy a Mercedes Benz and a BMW.
They also seized numerous forged drivers' licences, social insurance numbers and passports in the names of other people.
What we know about Deborah Oguntoyinbo
In 2017, Oguntoyinbo was charged with 19 fraud-related offences. She was sentenced to jail twice, the harshest sentence being 90 days.
She is currently behind bars as the latest round of charges work their way through court systems in the four jurisdictions.
Her only online presence appears to be photos posted on the website starnow.ca, a site used by actors, models and musicians looking for work.
According to federal bankruptcy records and provincial databases Oguntoyinbo has no assets or liens registered in her name.
CBC News has learned police have a list of aliases they believe Oguntoyinbo has used to allegedly commit crimes.
They include:
Debra Omolade Oguntoyinbo
Deborah Ololade Oguntoyinbo
Kayla Wright
Dzoya Trotman
Jessica Wright
Ashley Bailey