How exactly do Real Madrid replace Cristiano Ronaldo? Short answer, they don't.
Julen Lopetegui has shown throughout his short tenure at Santiago Bernabeu so far that he trusts the talents of the players already on the books to pick up the slack.
Ronaldo's runners – as it were – have become the main men. Gareth Bale, Karim Benzema and Marco Asensio are forming a front three with just as much firepower as an attack containing Ronaldo.
Consider that last season in La Liga Ronaldo scored 26 of Real Madrid's 94 goals. He only played in 27 of their 38 matches. Delve further.
Madrid had 699 shots in the league last season with Ronaldo providing 178 of those – a full 25 per cent – on his own.
The next biggest number was Bale on 77 (11%) with Benzema on 63 (9%).
This season, Bale leads the way with 16 shots in La Liga and while that still accounts for a quarter of Madrid's overall output, the numbers from the other forwards have grown.
Marco Asensio has shot 11 times (17%) while Benzema has hit 10 (15%). While Bale with his pace and explosive shooting ability will probably end up Madrid's top scorer, there will nonetheless be space for the other two players in the front line to contribute more shots.
Lopetegui is achieving this by subtle tweaks to Zinedine Zidane's formation, which brought Madrid their 13th Champions League title against Liverpool in Kyiv in May.
It stands as a mark of faith in Asensio particularly that Madrid opted not to go in search of a Galactico after Ronaldo's departure.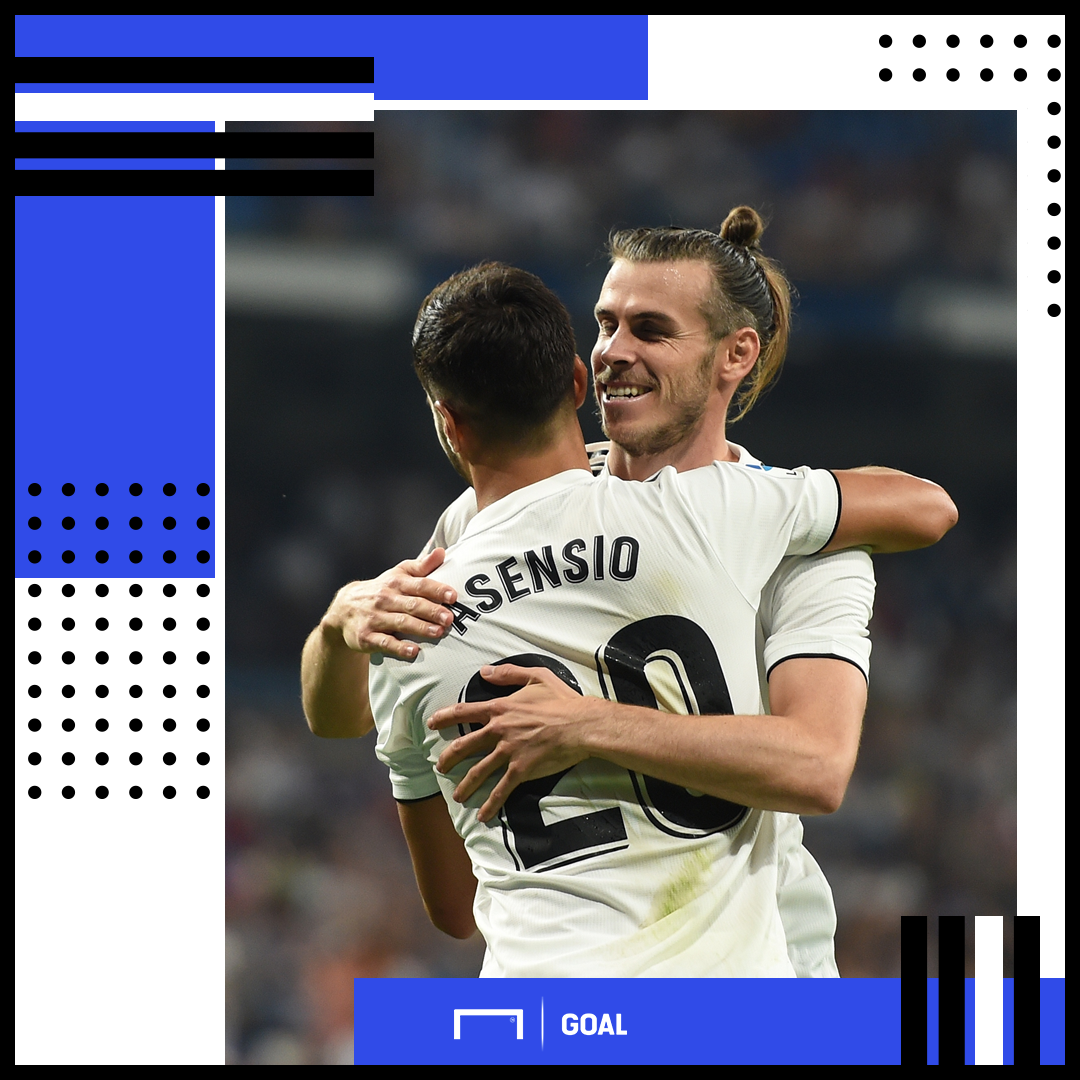 Think back to when Neymar left Barcelona and recall that they signed Ousmane Dembele that summer and Philippe Coutinho the following January. But Madrid did not go and spend over the odds for a Kylian Mbappe or an Eden Hazard to take Ronaldo's place.
Instead, that position in the team was ceded to a 22-year-old signed from Mallorca for some €4 million in 2014.
One thing a coach has to accept when Ronaldo is in the team is that he must become the focal point of the attack. Justifiably so. He was indulged at Real Madrid; freed up from defensive responsibility and having Benzema working hard alongside him to ensure space and chances came his way.
Ronaldo more than repaid that faith. There were 450 goals in 438 games for Real Madrid across nine seasons. He casts a big shadow, and many were wondering just how Lopetegui could find those 50 goals a season without him in the team.
Well, for a start he's dropped the notion that Madrid would be reliant on the goals of one man above all others. Madrid's attack has more of a collective identity than it did under Zidane.
The centre forward – Benzema in this case – is not there simply to be served. And where Zidane sought to move on from the 'BBC' by employing Isco behind a front two of Benzema and Ronaldo, Lopetegui has restored three attackers to the line-up.
Bale is back, playing well and scoring goals. He has expressed his discontentment at being left out under Zidane but it is clear that Lopetegui regards him as a key part of the system.
And on the other side Asensio has started the season in impressive form too. It is a lot to ask to replace Ronaldo and it has been reported that he declined to use the No. 7 shirt that eventually ended up in the possession of Mariano Diaz. But Asensio is a quietly confident person who has impressed those at Madrid with his levelheadedness and maturity.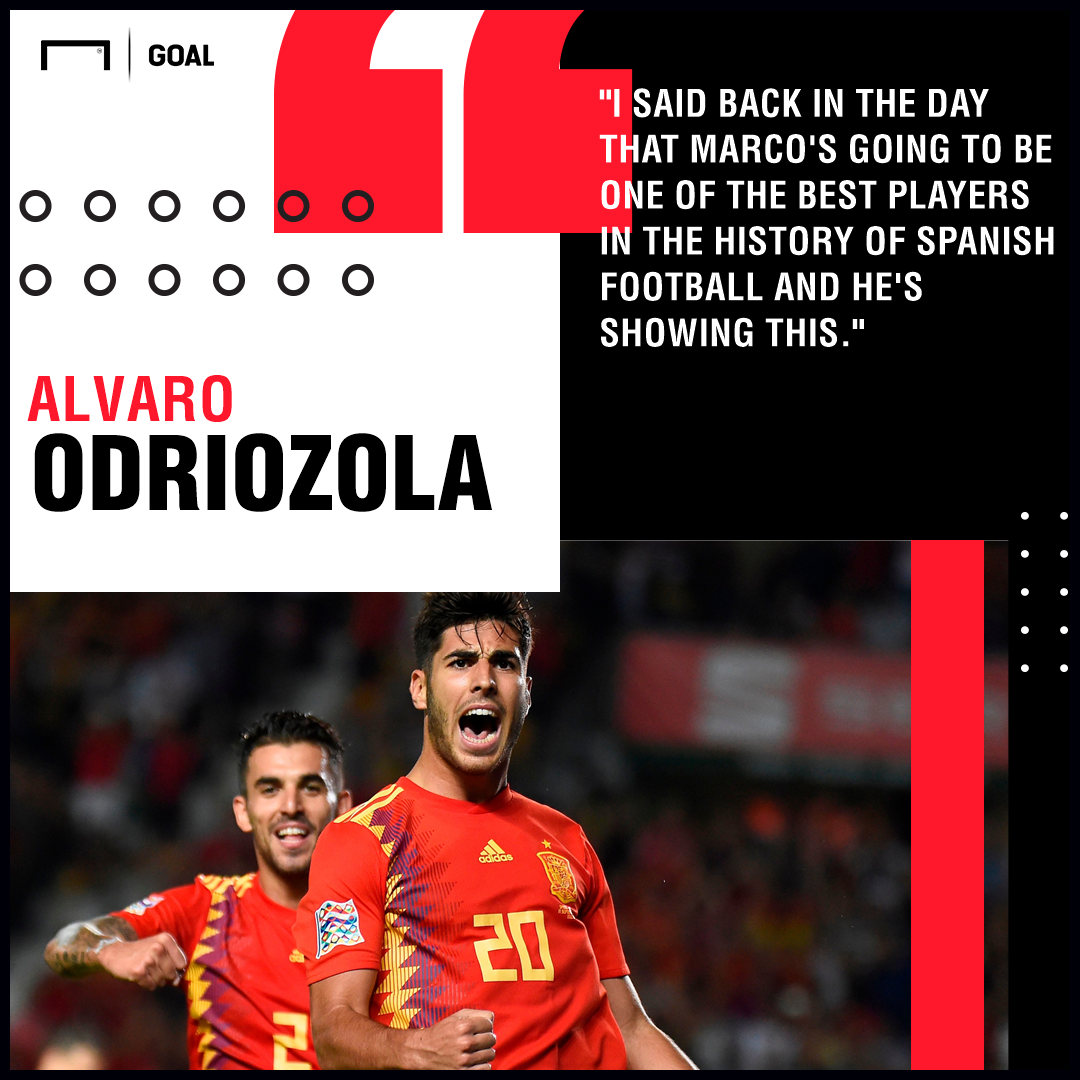 Those mental qualities count for a lot at a club like Madrid but mental strength alone is not enough. Madrid finds players out like no other club; if you're not on the level, you'll be gone in an instant.
Asensio's progression to first-teamer has been gradual and, having won two Champions League largely as a rotation player, he is now ready for the limelight.
He has shown genuine winger's characteristics this season so far, making runs both inside and outside his full-back, and driving to the by-line. But his football brain is also well developed, and he knows when to come short and play sensibly.
The goals he scored for Spain during the international break against Croatia will also do his confidence no harm. He is making his way to the top and leading the way for the next generation of world stars alongside Mbappe.
As Real and Spain team-mate Alvaro Odriozola enthused: "I said back in the day that he's going to be one of the best players in the history of Spanish football and he's showing this.
"He has amazing quality and I predict a great season for him."
There has been a clear shift of focus in the transfer strategy around Madrid which Asensio typifies perfectly. Gone are the days – for now – of the superstar signings.
Madrid have signed plenty of emerging Spanish talent in the past few seasons such as Theo Hernandez, Alvaro Odriozola and this season's breakout star Dani Ceballos.
And Asensio now leads the way; living proof that it needn't matter if you lack a Galactico. He may well become one in his own right.